Transcript: The Atlassian Ecosystem Podcast Ep. 130 - A Banner Day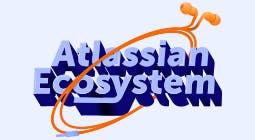 Show Notes
Jira Cloud Administrator Announcement banner:
https://community.atlassian.com/t5/Jira-articles/Admins-notify-your-Jira-instance-of-system-wide-changes-with-the/ba-p/1841132
Atlassian Cloud Updates 11.10-26.10
https://confluence.atlassian.com/cloud/blog/2021/10/atlassian-cloud-changes-oct-11-to-oct-18-2021
https://confluence.atlassian.com/cloud/blog/2021/10/atlassian-cloud-changes-oct-18-to-oct-25-2021
Jira Software 8.20.x
https://confluence.atlassian.com/jirasoftware/jira-software-8-20-x-release-notes-1086411771.html
Jira Service Management 4.20.x
https://confluence.atlassian.com/servicemanagement/jira-service-management-4-20-x-release-notes-1085202556.html
Transcript
Ryan Spilken:
Hello and welcome to the Atlassian ecosystem podcast. This is episode 130. And look, it's a banner day in the Atlassian ecosystem. That pun comes to you, courtesy of Brenda Burrell. Brenda, hello. Matthew, hello. Good to see you both today.
Brenda Burrell:
Happy to bring the puns.
Matthew Stublefield:
And I just like being part of it all.
Ryan Spilken:
Well, I mean, we might as well just let them in on why that's so pun-derrific. Welcome to the pun-derdome and you're next.
Brenda Burrell:
That's what we all signed up for. So the foundation of the pun, which in my head was (Sung to the tune of Mr. Rodgers Neighborhood theme) it's a banner day in the ecosystem.
Ryan Spilken:
Oh.
Brenda Burrell:
Sorry, I couldn't help it. I couldn't help it.
Ryan Spilken:
Poor Fred. Poor Fred.
Brenda Burrell:
I'm so sorry. The reason that popped into my head was the announcements that Jira cloud now has an announcement banner that the admins can set. So you can communicate directly to users across your Jira cloud instance with the new announcement banner. So there's a new page where you can set that announcement for those of you that have been working in on-prem. This has been around for a long time. But as an admin, you can click on the gear icon at the top-right of the navigation under system, under Jira settings. You now have an announcement banner item in the sidebar. That's under the user interface section. And you configure it, set the message. Decide whether you want it enabled or disabled. Decide whether users should be allowed to dismiss the banner and decide whether you want it to show only to users who are logged in or to anyone who visits your Jira instance.
Brenda Burrell:
And this is gradually rolling out across cloud. Should hit most cloud instances by November of this year. For this first release, it will only support plain text. You can include a URL. It will be shown as plain text. Support for links and rich formatting will be added to this feature down the road.
Ryan Spilken:
Have you seen, Matthew, the banners flying high on Jira in the notification section?
Ryan Spilken:
There are several other changes coming for Atlassian cloud administrators alongside that banner. Continuing on the cloud updates. You can now access your organizational administration tools from any of the Atlassian projects. So you might be face down in your Jira work management pile, but if you need to go into Atlassian administration from there, you can just pop right over through the top navigation. This makes it easier to manage all of your accounts and security policies globally across your sites and products, wherever within the sites and products you are. Atlassian cloud administrators will also be able to see more details about all of your organizations. Atlassian sandbox environments. There is now a sandbox table where you can see when a sandbox is created when it's online and when a data copy is in progress. They'll also include information about the last time that production data was copied to the sandbox.
Brenda Burrell:
That's nice.
Ryan Spilken:
Oh, you like that?
Brenda Burrell:
I like that.
Ryan Spilken:
That's a bunch of nice updates today. A banner day, indeed.
Brenda Burrell:
Indeed.
Ryan Spilken:
And finally, data residency still on the menu now included with all standard and premium plans. So we had fairly recently, I'd say within the last three podcasts, a discussion about data residency becoming available across the cloud and adding Australia. But now if you are a standard premium or enterprise user of Jira software, service management, or confluence, you can move your data to the options that are available under security and data residency.
Matthew Stublefield:
Yeah. Super nice they're having that available for all plans. I like to see that sort of commitment from Atlassian. Diving deeper into Jira, these are Jira platform wide updates. The first is the ability to reorder the fields in your list. So this is for users, not just admins. You can customize the order of your list fields, whatever way works for you. You just drag fields at the top of the list to suit the order in which you'd like to view them, which is pretty cool. I like that very user specific ordering that you can do there. Advanced roadmaps from Jira. You can now create an issue group by sprinter release when viewing the timeline. So you just use a little plus icon to create an issue. As always, we'll be linking to these notes in our show notes. So you can learn more and check out the documentation from that. Code in Jira.
Matthew Stublefield:
So this is when you are looking at a Jira issue and you've integrated with BitBucket data center. There's now support for the BitBucket data center OAuth provider. So you can use those credentials for external source code management, but having that connection through to your Jira instance in the cloud. Got some improvements to dashboards, make them a little bit faster. There's an edit mode for improved loading times when you're viewing them without editing them, and you can select at it to add and organized gadgets. Further improvements in editing in general, and team managed projects. There's a new quick way to access the editor. It's just two clicks away. So you can go to a column, the status setting page, manage workflow and then edit workflow. So you can get to that workflow editor a bit quicker in team manage projects. Another advanced roadmaps update.
Matthew Stublefield:
We grouped these kind of by their Atlassian cloud or Jira platform. We're kind of combining two weeks worth of updates. Our format is not quite the same as Atlassian, so we left advanced roadmaps behind it. Now we're back, and not just back, we're back to the future.
Brenda Burrell:
Firmly, there was a roadmap for that.
Matthew Stublefield:
Yeah. So advanced roadmaps. You can now scroll horizontally to go forward and backward in your plan. So if you're planning beyond what your screen would typically show, you can scroll forward, see what the future shows. In that timeline view, you can also break things down into sub tasks. I really appreciate it lasting, clarifying that sub tasks are smaller items that relate to the overarching objectives. That's a helpful nugget in the release notes.
Matthew Stublefield:
Good to know. The new issue view just, we're still going. We got like three or four more of these releases. We were actually talking before the podcast. There's on-prem definitely slowing down cloud, definitely ramping up in terms of updates. I mean, every podcast now is just, I don't know at this point. 60%, 70% at least are cloud updates.
Ryan Spilken:
Yeah. The clouds just keeps it raining. Makes it rain on us.
Matthew Stublefield:
Yeah.
Ryan Spilken:
How lucky we are to get rained on by this cloud.
Matthew Stublefield:
In the new issue view, we now have estimates for time tracking apps. So for those of you who have been following the podcast for a while, we've had to report several times on cloud of the new issue view and cloud sort of adding support for different fields or visualizations from third party apps. So this is like a level of integration and display that didn't use to exist. In this case today, or this week's edition is related to time tracking apps in the new issue view.
Matthew Stublefield:
You can now see a field for the estimated time remaining. So they say, "Install your favorite time tracking app, go to an issue and check it out for yourself." So this suggests it's sort of a standard thing that should work for any app that you might have installed or that you want to give a try to. You can now add custom fields to all your screens in Jira, which is, I don't think actually through. I suspect there are many screens in Jira that you can't add custom fields to. But if it's an issue screen, you can... Actually what this is communicating. It's not that at all. Sorry. I just had this image in my head of, "I'm on the workflow editor screen, and I'm going to put a custom field on here. I'm going to go to my permission screen and add a custom field." No-
Brenda Burrell:
All your screens are belong to us.
Matthew Stublefield:
What this actually is, you're making a custom field. There's now a select all checkbox to add it to all the screens where you can select subsets. So you can do them all at the same time instead of having to go on and edit one screen at a time over and over again. You can also search for screens by their names, narrow down the list of screens and then associate them to the custom field. So that's nice, nice way to be able to add a field and mass to a whole bunch of screens. And last, but not least. And for the third time back to advanced roadmaps. Sorry, folks.
Ryan Spilken:
We'll get there.
Matthew Stublefield:
There's a filter on the releases tab now. So you can filter releases by status or search using text. And as a reminder, courtesy of our release notes editor, advanced roadmaps is included with all Jira software premium and enterprise plans.
Brenda Burrell:
Moving over to Jira service management. You can now add attachments to your objects, helping to ensure that your team has all the information they need when accessing an object and insight in Jira service management. You now have the ability to attach relevant files, pictures, or other information directly to an object. You must have edit permissions in order to do so, and you would navigate to the object you want to add the attachment to drag and drop the file directly onto the object panel, or select attach files under the attachments drop down. There's a helpful note here. Attachments must be 20 megabytes. And I read that as they must be exactly 20 megabytes. Couldn't be more, cannot be less. All attachments must be 20 megabytes. I think they meant a maximum, but your mileage may vary.
Matthew Stublefield:
I'm sure they did, but I actually have run into a bug before. It was where I think, it was like Tomcat was misconfigured or something where the attachment did have to be exactly 10 megabytes, or it didn't work. If it was smaller or larger, it failed. And that was an amusing bug to run into.
Ryan Spilken:
19 megabytes are right out.
Brenda Burrell:
Right out. The megabyte shall not be 21. So yes. Good luck with that one. And in Jira work management, you can quickly edit cards from within the board without opening the issues detailed view. So just a slight change on work management there.
Ryan Spilken:
Over in Confluence cloud, there are a handful of very nice quality of life improvements. I'm a little jealous of those who are using Confluence cloud routinely because of these nice new touches. The first one being taking action quickly from the sidebar. When you hover above a page, more actions menu will appear and you'll have bunch of options underneath of that. If you don't have permission to do one of the actions, it's going to be grayed out and there will be more info there. It's a nice touch. It kind of adds onto that page card experience that we looked at before we recorded today.
Brenda Burrell:
We were very confused on what Atlassian meant by page card, which is terminology that's starting to pop up in the documentation. And it took all three of us, I think, to determine definitively that what they're referring to there is this thing that pops up when you hover over the page title. So dear viewers at home, when you hover over a link in the tree navigation, it's going to pop up a little square with some information. We are pretty sure, we think, that's what Atlassian means by page card.
Matthew Stublefield:
That's the card.
Ryan Spilken:
That's the card?
Matthew Stublefield:
There's also in a Confluence space on the left, you've got a variety of menu options in one of those pages. If you click there, I had a space. I don't know if this scales, but I had a space that had just a single page in it, but it was very clearly a card. You hovered over it, you got this shadow box hover effect. That was a card Also, I don't know if it behaves the same way if you've got like a hundred pages at the top level, like I would expect a tree nav or something, but not, I don't know.
Brenda Burrell:
So Matthew's homework is to add some pages and report back.
Matthew Stublefield:
Yeah. It is just my tests, like training instance. It just doesn't have a lot of content in it. So I should have gone to our production instance, I guess, but, oh well.
Ryan Spilken:
The important thing to remember about page cards is that you have to know when to hold them and know when to fold them. And when you're in Confluence cloud, you can now easily change the view of the pages in your sidebar to reflect the pages you've visited most recently. So you can now view the page tree in any space based on when you viewed the pages with the most recent visit at the top of the list. That's just a nice touch.
Brenda Burrell:
That would drive me absolutely nuts.
Ryan Spilken:
Well, you don't have to use it.
Brenda Burrell:
I'm glad I don't have to use it because it would just drive me baddie-
Ryan Spilken:
Because-
Brenda Burrell:
Among many other things.
Ryan Spilken:
Let's see if this helps because amongst the changes, we also have the ability to view pages in your space differently. So, you can look at pages in a space tree as a tree, and this is great when the relationships are important, but what if they're not? So now you can change the views on your pages by selecting the ellipsis menu next to pages in the space sidebar, and it will give you some options. And these options will persist until you change it per space. So, Brenda, maybe there's a view that appeals to you. And speaking of appealing views, Atlassian has finally rolled out something that I saw at a summit years ago. Header images on Confluence cloud pages, or blogs, in fact. So this just makes the pages pop a little bit. Nice visual impact. Just hover over the title when you're editing and select add header image to put a picture up there.
Brenda Burrell:
All of Ryan's pages will have a self-portrait.
Matthew Stublefield:
A cat pic, actually.
Ryan Spilken:
It would be a cat pic.
Matthew Stublefield:
Cats everywhere.
Ryan Spilken:
Next, and this one looks really interesting to me. Confluence cloud users with the proper permissions assigned can now share a page with anyone on the internet by using a public link. Atlassian is gradually rolling out this capability to use public links on Confluence. It's a unique URL that will share a view only version of a page with anyone on the internet. Hmm. So you can share these pages and not use up extra seats?
Matthew Stublefield:
Yeah. It's super nice.
Ryan Spilken:
Yeah. It's super nice, right? It's like a really cool idea. I can't wait to see this in practice. It's really interesting.
Brenda Burrell:
I have questions.
Ryan Spilken:
Yeah, right?
Brenda Burrell:
I mean, suppose I'm someone that in Confluence has permissions to view the space, but it's locked down to other users and I go and share it publicly. I mean, there's some data security issues with this, I would think. I'm very curious to see how this will work in practice because as I can immediately come up with ways this is a bad idea.
Ryan Spilken:
That's my-
Matthew Stublefield:
It does say-
Brenda Burrell:
It's a good idea too.
Matthew Stublefield:
Yeah. And in a real sense, they do say that by default public links are disabled so that the admin does have to first allow it by Confluence settings. What I'm curious to see is how granular that permission is.
Brenda Burrell:
That's kind of what I'm getting at.
Matthew Stublefield:
Yeah.
Ryan Spilken:
Well in the release notes, it points that the product admin is the first line.
Matthew Stublefield:
Yeah.
Ryan Spilken:
It won't even [crosstalk 00:16:23] product admin turns it on.
Matthew Stublefield:
I'm curious what that means.
Ryan Spilken:
Yeah.
Matthew Stublefield:
Yeah.
Ryan Spilken:
Yeah. Very interested. We will be-
Matthew Stublefield:
If that's Confluence wide or if you can do it by space or if you do it by page, would be cool. I look forward to seeing people running just public websites off of Confluence instance.
Ryan Spilken:
I mean at this point, they're getting closer, right?
Matthew Stublefield:
Mm-hmm (affirmative).
Ryan Spilken:
So we'll keep an eye on this. And of course, loyal and dear listeners, you'll find more information on our show notes. We'll keep you up to date on how public linking and Confluence cloud's going to work. And finally, in the Atlassian cloud section, you can now add images and files to page templates. When you're creating... Yeah, right? Isn't that slick? So that's-
Brenda Burrell:
Yeah!
Ryan Spilken:
Yeah, right? Instructional text just took on a whole new dimension.
Brenda Burrell:
Who did it?
Ryan Spilken:
When you're creating a new template or editing an existing one, you can make the template quote more interesting and quote useful by adding images and files. So just insert them through the drag and drop, do it through the menu, do it through the file and images button. Just get the picture, get the file, put it on the Confluence template, save it. Boom. You're done.
Matthew Stublefield:
Shifting to on-prem, 19th of October, we had Jira software 8.20, which is a long term support release. My favorite heading, "Hungry for new features", which if you've been updating this whole time, you're probably not. But if you're going from LTS to LTS, there is of course a ton in here. So, take a look at the release notes. Do your testing. Get upgraded. One particular note is that in Jira software 8.15. So if you're going from LTS to LTS, in Jira software 8.15 on data center, advanced roadmaps came available to you. So if you're upgrading to 8.20, advanced roadmaps could be available to you now. If you've got Jira software data center, you can solve the latest version of the app with no need for a separate app license. It will recognize your data center license, which is pretty nice.
Brenda Burrell:
Similarly, Jira's service management has a new LTE release, Jira service management 4.20. Insert your jokes here.
Ryan Spilken:
I was proud of them for not making any jokes.
Brenda Burrell:
Really? And why wouldn't you? So clearly you now know that I'm not a very professional person because I am three years old. The previous LTS release for Jira service management was 4.13. And again, if you're upgrading from 4.13, check out the release log. We'll post this in the show notes. There are some performance reports to indicate how the new features perform compared to previous, and a list of bugs that have been fixed.
Ryan Spilken:
And yeah, that's it. We're going to leave that banner waving today. Matthew and Brenda, that was a lot of fun. Thank you listeners for joining us for this episode of the Atlassian ecosystem podcast. We would sure appreciate it if you took a moment to put a review on your favorite podcast service about this little show. That would be really helpful. Hit us with some stars, maybe a couple of nice words. Or bad words, whatever you want. We're here for you.
Brenda Burrell:
Preferably nice words, please.
Ryan Spilken:
Make sure that you connect with us on social at Adaptivist. If there's something that we should be covering on the show or that you want to come talk about, we'd love to hear from you. So, for Matthew Stublefield and Brenda Burrell, this is Ryan Spilken for the Atlassian ecosystem podcast. Part of the Adaptivist Live network of shows.