Transcript: The Atlassian Ecosystem Podcast Ep. 122 - The BitBucket's Full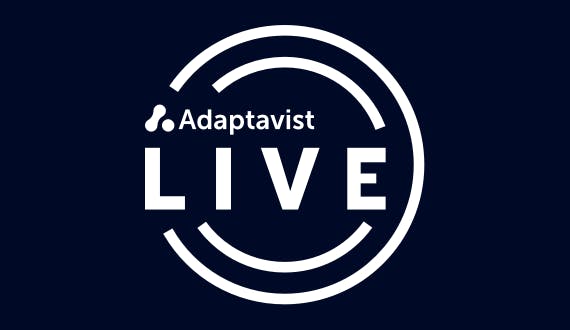 Transcript
Ryan Spilken:
Hello and welcome to Adaptavist Live: The Atlassian Ecosystem Podcast. This is episode 122, the Bitbucket's full. I'm your host Ryan Spilken and joining me for this rock is clean-out of news from all around the Atlassian ecosystem are Brenda Burrell and Matthew Stublefield. Brenda and Mathew, hello.
Brenda Burrell:
Hello.
Matthew Stublefield:
Nice to see you both today.
Ryan Spilken:
Oh, what a pleasure. It is a hot one out there and maybe that's because all the weight of this news is compacting it, and the heat is rising.
Brenda Burrell:
I don't think you know how Physics works.
Ryan Spilken:
No. Actually, I read a book about it once, it was called... If you could all see the look Brenda just gave me.
Matthew Stublefield:
You read a book? Shocked but delighted.
Ryan Spilken:
Okay, all right. Enough of that tomfoolery, folks. We have big, epic enterprise-scale news to talk about, and let's go ahead and begin. Joining us now is Agile at Scale consulting team lead and former podcast guest Rizwan Hasan. Riz, thanks so much.
Rizwan Hasan:
Hey Ryan, how's it going? Good to be here.
Ryan Spilken:
Always a pleasure to see you, sir. Not moved to Europe yet, I see.
Rizwan Hasan:
Not yet. Almost there though. I'm actually getting married next month. Pretty excited.
Ryan Spilken:
Oh man. I'm so excited for you. But, Riz, you're not here to talk about the wedding plans, even though I can't wait to hear more. You're here to talk about Adaptavist newest certification from Atlassian. What is that certification?
Rizwan Hasan:
So that certification is the agile at scale specialization. That was a specialization that Atlassian has granted its platinum partners who've shown that they can deploy Jira Align into a complex enterprise customer environment.
Ryan Spilken:
Tell me about the journey that our team went on to earn this certification.
Rizwan Hasan:
So the journey started in 2019 when a small group of folks, travel to Atlassian's offices in Austin. And we did a bootcamp. It was right after Atlassian purchased AgileCraft. So, the former company that had produced the tool and acquired it into Atlassian's kind of ecosystem and kind of product family. And it was a new tool. It was a lot to learn, and it was a big step for Atlassian to reach a market for customers who had used Jira for years, but really needed a way to kind of scale visibility up to higher levels. JIRA out of the box really couldn't do that. There were solutions in place, but Jira Align was the product that Atlassian was betting on, it was that was really going to take on Atlassian to the next level, in terms of having a real enterprise kind of tooling ecosystem under its belt.
Rizwan Hasan:
So they invited a few select partners Adaptavist included, to really start to learn about this. And once that bootcamp was completed, it took two weeks. I was in Austin, Texas, had a great time there, met a lot of cool folks. Shout out to Matt McGee from Atlassian, who was our bootcamp trainer. After that, it was basically to the races and we started to work with customers who were implementing Jira Align and we've been on that journey until very recently. This happened and this journey took... was not a straight line. It took a lot of windy roads. We failed a few times. We failed fast, we learned, we iterated.
Rizwan Hasan:
And now I'm kind of proud to say that I think our Jira Align offering is probably one of the best in the market because we've actually done it. We've lived it, we've made the mistakes and we know where those mistakes can come from a technical point of view, from a change management point of view, from a people point of view, from a process point of view. And we're pretty excited to be recognized by Atlassian in this space and it's giving us a lot of energy here.
Ryan Spilken:
That is fantastic. However, when you start to look at enterprise organizations and implementing agile at scale, it has to be about more than the tool, right? So what have we brought to the table outside of just knowing how to configure the correct options in Align?
Rizwan Hasan:
So along this journey, we really learned the toughest part about these implementations and to your point, it's not about the tools here, it's about people and process. And one thing that Adaptavist actually has a very strong team, on the ground is a team that focuses on this type of people and process change transformation. So when we talk about Jira Align and talk about actually deploying it, we actually start this with a people and process conversation. We look at what things are you doing today as an organization that can or cannot scale, right? And that's different for everybody. And part of that involves really looking deeply into your wider ecosystem as an organization and understanding where you deliver value. So one thing we really focus on in the beginning of a customer engagement is understanding and identifying your value stream and playing it back to you.
Rizwan Hasan:
And what's really interesting when we work with customers is that sometimes even with stakeholders in the same department or same business unit, they have wildly different ideas on what their value stream is and how they deliver value. And if your people aren't aligned in that way and how you deliver value, then the tool isn't going to solve your problem. That's where the real challenges with a Jira Align implementation is that it's not a tooling problem. Once you have your people and processes set and agreed on, and people are excited about it, then the tooling becomes a no brainer, it's easy to do that. But the tough part, the challenging part and the fun and rewarding part is the beginning steps of kind of understanding and really aligning the organization to what the value stream is and how you want to be able to capture that in a tool and visualize it.
Ryan Spilken:
Wow, Riz, well, congratulations on the Agile at Scale certification and, really excited to see you go through this journey to become such a master at the scaled agile practice, tremendous man.
Rizwan Hasan:
Far from a master, but I appreciate the props Ryan. I'm getting there.
Ryan Spilken:
And now, let's take a look in the cloud, where there are, well to put it nicely, just a whole lot of updates for you as an admin or as an end-user. Let's look at what's available on the Jira platform at large. The first item is you're now able to view all items and their subtasks in your calendar. So you can have a better view when accessing your calendar of what work is due when. And with somebody who has a lot of deadlines, I could see that being quite a view, quite a nerve-wracking view to access. In the issue view, you'll now be able to see emails when picking out a user. So when picking users for fields on the issue view such as assigning a user, you can see their email underneath their name. This is going to apply to both single-user picker and the multi-user picker fields. So this now means you can quickly differentiate people on your team with the same name. I don't know how often that's a problem that you've run into.
Brenda Burrell:
No more asking people to legally change their names, to differentiate them in the user papers.
Matthew Stublefield:
Well, and not just that, but it's surprising to me because you guys probably recall a few years ago, the scaling back of user information that was visible in the UI for security purposes. And everything was getting really abstracted and apps can no longer pick up usernames and I was actually kind of surprised to see that we can now see both name and email, because when you combine two pieces of information, it becomes protected identity information. And so having name plus email could potentially... Be that, I'm happy. I think it's helpful.
Ryan Spilken:
Yeah, interesting to see where that goes in the future.
Matthew Stublefield:
I do wonder what hoops that legal had to jump through to get this through.
Ryan Spilken:
In the roadmap function, you're now able to filter by overlapping dates. So this new overlapping filter will only show the dependencies that require your attention on the timeline. I like what they had to say about it, that it's not the best signal lighting up when Goffin needs help, but it'll help you find dependencies that need some attention. Team managed projects have some new keyboard-oriented functions available. One is control F when using a team managed project, now control F will take you directly into search and continuing on the theme of keyboard shortcuts Atlassian has heard that some people prefer to work with issues with the keyboard. So they've added more actions to the .menu. So to check out these options, just press the dot while you're viewing an issue, and you'll see a menu of the actions which include workflow transitions, admin settings, if you're an admin and more.
Ryan Spilken:
Next up, during-
Matthew Stublefield:
Those of you in countries like United States, I call this the period.
Ryan Spilken:
... users can now gain access to the project stages each key, if it's enabled on a project. Users on approved email domains can select the joint confluence button and they'll be able to access it and start using projects right away. Users who aren't on approved email domains will have to request access by selecting the request access button. You'll find links to all of this news in our show notes. In the new issue view, automatic assignee is now available. When you're editing an issue, you can now choose the automatic option, which will assign the issue to either the default assignee of the project or one of the issues components. The project menu has also been improved. Atlassian is improving this menu to help navigate projects with ease and find your work faster.
Ryan Spilken:
As part of this work, they've made the following initial updates, and this is rolling out. You might not see this. Matthew probably doesn't have it yet. Menu items are now grouped into categories that describe the software development life cycle, which would be planning, development and operations, and in company-managed projects, the board switcher has had some visual updates to better delineate board scoped views like backlog and reports.
Matthew Stublefield:
Let's see, sit here, shaking my head and sign aliases. Like my project management red light is going off of like so you just decided that our, our software development life cycle is planning development and operations and that's it.
Brenda Burrell:
And this is in the platform updates, not the Jira software updates when we've been told for years, anybody can use Jira. You don't have to use.
Matthew Stublefield:
Well, and because in the platform updates and referring to projects, are we talking about the project templates in confluence. The phrasing suggests that it's in Jira software, but it's hard to say. So I like the idea, categorization of menu options and be able to do that. Would have preferred to see it be modifiable or translatable, because they've used like the INI and stuff in the past to maybe where you can translate certain and new options or that the admin can create categories and group things together in a way that works for their users. I think planning development operations one is just word choices and two is like, that is how it works.
Brenda Burrell:
What do you mean Matthew? You don't plan, develop and operate? I mean, really?
Matthew Stublefield:
It's just.
Brenda Burrell:
What sort of project manager are you?
Matthew Stublefield:
It's quite a bit different from say our instructional design workflow or technical writing, or even some of the software development [crosstalk 00:13:44] you do with this, it's of a bit of a different cycle.
Ryan Spilken:
Well, remember, these are just [crosstalk 00:13:46] categories with which projects are lumped in for navigation purposes, not for necessarily sorting the work that happens in them. That being said, it's clumsy, maybe. Yeah. Moving on with another platform-wide update-
Matthew Stublefield:
Because if you say you're [crosstalk 00:14:05] search on that.
Ryan Spilken:
... depends on items. I'm just going further in depth. We've talked about dependencies being indicated with click and drag recently, and now you can add these dependencies in the timeline view, and you'll have some more options to define that relationship. Now, if you remember that one time where I couldn't remember the word that to indicate the connection between two issues, that was a good time. Yeah. All right.
Ryan Spilken:
And finally, for the JIRA issue-
Matthew Stublefield:
I do remember that.
Ryan Spilken:
... this is a big time-saver. When linking one issue to another, in the issue view along with searching for the issue, you can now just simply copy and paste the issue URL. So you don't have to go through the process of searching. You can just drop in the link, because I know you have it open in another tab already. Come on. Who are we kidding here? So, give that a shot. Jira Software Cloud has a few updates as well, specific to the software platform. And the first is that the deployments feature has been enabled for all projects with deployments data. When you have a code development tool integrated with your Jira project, deployments feature will be enabled to give you visibility into your deployment pipelines guest against issues over a timescale. Jira Service Management has now added outsider comments to be added to ticket via email. You can now allow external emails containing a valid issue, key to be added as a comment to an issue. There is further documentation available on this update. And of course, we'll link you to that.
Matthew Stublefield:
Turning our wandering gaze to Confluence Cloud, the first big update is sort of several things all tied together, under the heading of creating blogs and top-level pages from the sidebar. So, in your space, you can now use the plus button next to a blogger page sections in the space sidebar, you can more quickly take actions from the cyber to do common tasks, such as editing, renaming a page, following a page or starring it, that you've got it listed as a favorite, getting the link per page. So for all of these, you're just hovering over a page title in the left nav, and you get this more action menu that pops up. So for all of these, you just hover over a page title in the left tab, and this sort of more action menu will appear.
Matthew Stublefield:
So you wouldn't necessarily know it was there until you hovered over it, and then you get the little dots to click on that, and then you'll have this list of actions for the page, which is pretty cool. One of the things I think is interesting with this is it follows sort of a design pattern that was tried in Jira of moving a bunch of stuff to a left sort of sidebar nav, which my understanding kind of through the grapevine was that user response that was pretty negative. And since then, a lot of that has moved back to the top nav. So I think it's interesting to see the decision here to move stuff into the left navigate influence, it is different. It's a different implementation, it's different tools, but I'm curious to see how users respond to it and how discoverable, some of these things will be given that there are... a lot of the actions are hidden behind a hover menu, a more menu that you only see on hover.
Matthew Stublefield:
But Atlassian has lots of analytics. Beyond all that, if the person who's logging in doesn't have permission to do one of these things, the action's grayed out, along with info stating there are restrictions. I wouldn't say much, you can go and talk to an administrator on how you could [crosstalk 00:17:33].
Ryan Spilken:
See this company because I was one of those people who was watching the Hackathon at summit 2016. And one of the teams made a plugin that allowed users to really robustly edit the Confluence page, yeah, Trinab. And so that got me all excited-
Matthew Stublefield:
The Trinab, right, yeah.
Ryan Spilken:
.... and this tree now call us back to that excitement. It's not quite what... No.
Matthew Stublefield:
Yeah, it's not the drag and drop that we wanted. Because it's this more menu get moved, which at that point you presumably just get the pop-up where you sort of type in the page that you want it to be under and click reorder or something.
Ryan Spilken:
Renaming though. Rename is right on. That's really handy.
Matthew Stublefield:
Having archive on there is nice, as well as full of archive in the past, so. But yeah. So yeah, it's nice to have that separate from editing. So I would just be curious to see what the uptake is. I would not be surprised in the future of that, the more dots or something just become like if you have edit permissions, you see that all the time. But we'll see. Being able to control when a page or blog gets published, real excited about this one. So you cannot schedule this, scheduled in advance and set the time by, both time and date by using the more menu and then schedule publish.
Matthew Stublefield:
Notifications are sent to those you've mentioned or those watching the page blogger space until the content is actually published, which is a nice change for how I've done it in the past of saving it as a restricted page and then waiting to make it visible. So what happens when you save as a restricted page, everybody gets notified. They try to go look at it, they have to request access and be like, I know I told you, I made sure on this page, I'm not really ready for it to be public yet. So yeah, scheduling advance, super nice. Similarly, Slack has added the ability to schedule messages that you're going to send out in the future. And I'm loving that. Working in a global team, being able to schedule blog posts and pages and Slack message and all this stuff, be able to say, I'm not going to send this to out of hours.
Matthew Stublefield:
I'm going to wait until you're back in the office. I really like those types of features. So this is a really nice add.Next step in the editor, undo and redo your changes using the editor toolbar. So if you don't want to use keyboard shortcuts, I mean, they're still there. I love the keyboard shortcuts, but if you want to click a button in the toolbar undo and redo buttons have been added, I think this is an accessibility feature effectively. Nice to have sort of back in there. You see it in different wizzy wigs that gets added and removed from toolbars periodically, but I think it's good to have it in here.
Matthew Stublefield:
Being able to add a header image to your page or blog which feels a little bit like a WordPress feature to me of having that image up there, but nice to have, adding emojis to the page or blog title. I have a feeling that will be... Well it just makes me glad this is cloud updates instead of data center server, because emojis break all kinds of things in different databases. So we like emojis and I like that. I don't have to deal with it on data center.
Brenda Burrell:
I like emojis. I don't necessarily want them in page or blog titles from the standpoint of... just don't.
Matthew Stublefield:
Well, no, I think this is one of the features is more... It's pretty youths, right.
Brenda Burrell:
Youths, the youths.
Ryan Spilken:
No, wait.
Matthew Stublefield:
It's pretty, not so much us, but.
Brenda Burrell:
Yeah, we're not youths by a long shot. Hate to break it to you, Ryan, you're not a youth anymore.
Matthew Stublefield:
Really, one of the things I think is interesting here-
Brenda Burrell:
Get off my lawn, take these emojis out of this title.
Matthew Stublefield:
... is the emojis shop in the page title, in the page tree, and other places. And I'm now thinking through like I use a tool called YNAB, you need to budget, for my budget. And I've started adding emojis to my budget categories, which has a similar sort of vertical navigation. And being able to add, we are adding emojis already, actually on our some of our data center pages. So as much as I was railing about it earlier and how it caused issues to database. So now we're calling that one of my teams respond through and added emojis to their parent pages because it just makes it so much quicker to visually navigate pages.
Brenda Burrell:
It can be useful. I acknowledge that, but still youths.
Matthew Stublefield:
And that's Confluence for these two weeks.
Brenda Burrell:
So now that I've railed on emojis a little bit, I will shift gears. In Bitbucket, just a quick update to Bitbucket Cloud, workspace runner is now available. These allow you to run builds in pipelines on your own infrastructure and you won't be charged for the build minutes used by yourself, hosted runners. You can add runners to your pipelines and specific repos or at the workspace level, which then applies those runners to all repose in that workspace. So just a little update for Bitbucket Cloud.
Ryan Spilken:
Okay, Brenda, can I use these new workspace runners to mine my cryptos, to get my Doge.
Brenda Burrell:
Atlassian is making some changes to prevent exactly that. So in a blog posted yesterday, we're recording this on July 20th, 2021, Atlassian has noticed a massive increase in abuse from bad actors taking advantage of free accounts, free minutes to mine cryptocurrencies. It's had a big impact on their performance, it's requiring their team to work around the clock just to maintain quality of service for customers. So to reduce abuse for crypto mining, what a future we live in, to reduce the abuse there, they're going to be rolling out some changes in their CIC to user experience now for new users, and this is effective basically immediately. New users will have to set up two step verification to enable a Bitbucket Pipelines. Existing paid teams do not have to do so. It's recommended obviously. You can enable it.
Brenda Burrell:
It secures your account by requiring a second confirmation in addition to the password. We'll link to the blog post in the show notes, of course, there's a gift that shows you how to do this. Note that pushing back to your repo or making API calls with your username and password as credentials is not supported with two-step verification. So in addition to the two step verification, Atlassian's engineering team has also shipped some additional improvements strictly enforcing pipelines minutes quotas reducing the existing grace period for free to your users, automatic detection and blocking of abusive accounts, terminating in progress pipelines of abusive accounts, and then cluster isolation for trusted versus untrusted workloads for better containment during mining attempts. And Atlassian is aware that some of these mitigations may mean your customer experience is not ideal, they're going to continue working on them over the next few weeks, but they believe that this is the best thing to do for their customers. So for more information on that, again, check the show notes. Sorry, Ryan, you're going to have to mine your crypto somewhere else.
Ryan Spilken:
I'm feeling Elon Musk Should know this. Hope he stays there.
Matthew Stublefield:
So they called now, I hear he's in space at the moment.
Brenda Burrell:
No. That was this morning and it was Bezos, not Musk.
Matthew Stublefield:
Oh shoot. I can't keep my billionaires straight.
Brenda Burrell:
Oh, it's a problem we all have.
Matthew Stublefield:
Well, one fewer problem that we'll have in the future is with JQL in the cloud. There's a new issue search experience in Jira Cloud, that is just gorgeous. I'm really excited about this. So there's some nice gifts, some nice screenshots during before and after. The first time I looked at this, I was like I'm struggling to see what's different. That's because I'm a dumb or, maybe toddler tired, from the little ones, because I kept staring at the before. And I'm just like, but that was before. That's exactly what it looks like right now. That's what's different. That's exactly how it looks. You have to scroll just slightly further and there's an after and the after is beautiful. So in the JQL, if there's something wrong, you now get a little red underline, like you'd see it as spell check in word or Google Docs or something.
Matthew Stublefield:
You could hover over it to get some indication of what's wrong. Smart syntax highlighting, of the JQL makes it so much more readable, which is super nice. It makes it much easier to parse if you've got longer, JQL statements. Better auto-complete. Auto-complete has been around for a while but we're getting a lot more sort of detail on it, a lot more options that we're seeing. It's a bit, I don't know, smarter, I guess. It feels to me like... Atlassian has been investing a lot in their smart search and surfacing what they think are likely to be the most relevant results. This feels very similar. So if you watch the gifts of the build queries with an enhanced auto-complete, it feels like you're just getting sort of a smarter or it's better at guessing what you're looking for.
Matthew Stublefield:
Being able to expand out the JQL window. I mentioned earlier, the interesting, the change of being able to see emails, with browse users, let's say with names, it's right here, see co-workers instead of user IDs. So it's another kind of like reversion. This is something that a lot of people complained about were really concerned with it really inhibits use having to look up user IDs, to use them in inquiries and whatnot. Being able to kind of like go back to the way we were and see names and not just names, but the user profile images in the JQL, is super slick. So there's a demo video towards the bottom, and this is actually an elastic community post.
Matthew Stublefield:
So you can comment on it, engage, provide feedback, but I am just blown away. I've mentioned before, I think that we're likely to be moving more and more to Jira Cloud. One of my teams is currently building a Forge app. We're doing all of that through Jira Cloud and Bitbucket in the cloud and I just... This is lovely. I'm really excited with these side JQL changes. So kudos to everybody involved in Atlassian team that was working on that. This is brilliant.
Brenda Burrell:
Makes me very happy.
Ryan Spilken:
Matthew, are you going to take that Learn app your team's developing into CodeGeist, because it's back for 2021?
Matthew Stublefield:
That is true that is back. So, code guys, 2021, for those of you who aren't familiar, it's sort of like an Atlassian contest. I say sort of, it is, it just is an Atlassian contest. In 2021, there are three categories. So you're building an app for cloud. There's apps for dev op teams, apps for IT and apps for business teams. And, before the podcast I was telling Ryan and Brenda, one of my teams is currently building a Forge app. So I've talked before about learning for Jira, which currently having server and data center. We're building a cloud version in Forge and I think we could get there by middle of September because the sort of range of dates for this is July 12th through September 13th. So if you like us are building a Forge app, you could submit it for the contest. There's prize money.
Matthew Stublefield:
There's other bonus categories or swag all kinds of things. And, if you've got some coding experience and knowledge, we at least are finding Forge so far to be pretty quick to work with, to get things stood up. So we are, cautious steps. I say things always end up taking longer than we expect, right, but I'm cautiously optimistic. We should be able to hit that. And I think other teams, if you've been thinking about a Forge app, it hit general availability a while ago. You can now sell four jobs to the marketplace that you couldn't do until it hit general availability. There is really no better time to try it. I mean, I say that the future will actually probably be a better time. There'll be more features and support and better UI stuff. But submit to a contest, you get to win a prize and that would be swell.
Matthew Stublefield:
So we'll link to the code guys, 2021 announcement. Check it out for ideas of what you could build with the tracks are. And you can also see the code guys 2020 winners to get an idea of what has played well in the past. Super brief Jira data center server on premise update. Super brief because the update was removed. 8.18.0 was released on 1st of July, 2021 and removed on 15th of July, 2021 due to a bug, it should not be installed. If you downloaded 8.18.0 and had been planning on installing that this weekend, don't, don't do that. Just take the weekend off and enjoy. The bug introduced me 8.18.0 will be fixed and 8.18.1, which has not yet been released. And if you have already installed it in the release, as we link down at the bottom, you can see the upgrade notes for a temporary work around for the bug. The bug in question, after upgrading to 8.18, Jira is unresponsive after around four hours. Threads get stuck while the universal plug of managers on cash, and just everything just decides to take a nap.
Matthew Stublefield:
So there is a workaround. You can do the changes cluster wide. So, it's going to break some things. You've got a disconnect in the Atlassian marketplace, sort of turning the UPM off, which then prevents you from finding new apps or receiving free updates until you get updated for to 8.18.1, once it comes out. So yeah, critical severity bug, highest priority. If hopefully you did not... hopefully you followed our typical advice which is, well, actually, no, I was going to say our typical advice it's safe to upgrade, it's not a Datto release. It's technically 8.18.0, typically we'd be like, well, that's going to be fine. So, if you've already updated, there's work around, if you haven't, just wait and hopefully 8.18.1 will be out.
Matthew Stublefield:
If I was to guess by the next time we do this podcast, it'll probably be next week. I wouldn't be surprised when that comes out.
Brenda Burrell:
Not nearly as critical but definitely a bug worth fixing. Bitbucket 7.14.1 is out, resolves two issues. One of which being SSO for Atlassian data center can't be enabled after upgrading to Bitbucket 7.13 and up. Minor detail if you're using. So that has been resolved in 7.14.1 along with a bug around an admin being able to downgrade or remove a group of CIS admin privilege. So just a couple of things those are linked out to in the release notes. It's actually added to the notes for 7.14.0, it's just a couple of small fixes, I think that were added. We'll link to that in the show notes.
Matthew Stublefield:
I think the security vulnerability one, the admin can downgrade or remove is particularly interesting. I mean the description is the vulnerability affects certain versions of the last dev tools. Please describe the impact of the vulnerability here. No known vulnerability could be read off the parent.
Brenda Burrell:
Yeah, no one of information.
Matthew Stublefield:
We fixed this. We're not sure that it was actually an issue, but you know what? taken care of.
Brenda Burrell:
That or the description would have been giving away too much information for.
Matthew Stublefield:
Could be.
Brenda Burrell:
Yeah, so it's one that's... There is a little information about it. It's ranked as low priority, but it is a public security vulnerability. It looks like it actually affects versions as far back as 7.0.6.
Matthew Stublefield:
Around 6.10, 6.10.11.
Brenda Burrell:
So yeah. There's something that's fixed in 6.10.12. There was another fix in 7.6.8 and then this one 7.14.1. So yeah, I would say go ahead and take a look at those. See if it's right to upgrade to 7.14.1. This does fix a couple of pretty major issues, even if Atlassian writes them as low priority. Also in the Bitbucket world kind of as it last seen freezes it a turbulent time for the engineering teams as well as customers due to some issues with performance and reliability in recent days. For many services have been performing smoothly, but given the number of people who use Bitbucket, even a small percentage of active users is a lot of people. And so essentially what's going on is that Atlassian has been working on a project for almost a year now to move to a new platform. And this move has contributed to some performance issues which are being addressed and should be resolved over the next few days.
Brenda Burrell:
We were talking about this article almost two weeks after it was written. Merging pull requests is taking longer than it used to. Remember that merges happen asynchronously in the background, you don't have to wait for a poll request to be merged. If you navigate away, it will still finish. The UX is going to be updated to make that clear, and then rendering the diffs when you're looking at poll requests is currently slower and sometimes timing out. Active fix expected to be resolved for all customers soon. The context is that for a long time now, over a decade, most of Bitbucket services have been hosted in a data center and they are migrating all a bit bucket cloud to micros, which is their internal cloud platform based on AWS. And it should resolve many reliability issues. You just got to get through the move itself. And a lot of things have been happening behind the scenes over the past year.
Brenda Burrell:
There are however, some gaps in the execution, which Atlassian acknowledges and are working to close, file system latency being a big one. We're used to very low latency access to the physical file system on the servers in that data center. And so this has, as this migration has been taking place, there's been a performance cost on file latency and everything it was anticipated, they made changes to minimize it. Again, once they're completely migrated, this should be much better. As mentioned, merge requests, you can just... it all just happened in the background. You don't have to sit and wait for them to complete. And they are going to be looking at how they notify users of successor errors during the merge. So some UX changes coming to that a little bit around the file diffs when you're doing the pull request. So there's some tips for ensuring those load quickly. Keep the pull request branches up to date. Diffs include target changes that have occurred since you've branched off from target.
Brenda Burrell:
You keep your branch close to target branch, fewer diffs, less computing costs. Keeping your pull requests small, breaking large monolithic changes into multiple smaller increments. It's good for performance also, good for helping your team understand and review your code. So there's, there's a pretty lengthy blog post about this. Again, remember, Atlassian is merging behind this or migrating behind the scenes onto a new platform. Some things, some services will be slower than you're used to. Please be patient, they're working on getting that finished. We'll link to this blog post in our show notes. It's worth a read if you're using Bitbucket. It's pretty interesting. So there's a lot of good stuff in there. And again, a lot of these issues should be resolved fairly quickly, so.
Matthew Stublefield:
Yeah, at the bottom it says days not weeks, so it is going to be quick.
Brenda Burrell:
Yeah, [crosstalk 00:38:39] priority.
Matthew Stublefield:
As on the case, Atlassian does, just doing a great job here with their transparency and their communication. So I mean, this isn't really the first time they've heard about this, they've been working on it for a while, but love this blog post and kudos to Atlassian for really pulling back the curtain here.
Brenda Burrell:
Yeah, I agree. 100%.
Ryan Spilken:
And finally, we are proud to announce the launch of a brand new Adaptavist podcast. It's called DevOps Decrypted and features four of Adaptavist's DevOps professionals, talking about their craft in depth. You'll be able to find that on Wednesday, July 28th. You'll see information about it on Adaptavist's social media platforms, and if you're not following us on at Adaptavist already, you should probably jump on that train. And yeah. Look forward to hearing the conversations between Romi Greenfield, Jobin Kuruvilla, Matt Saunders, and Lisa Schaffer. It's a really quite excellent.
Matthew Stublefield:
And Ryan, am I right that in the past, we've sort of done all of our different podcasts on the same URL, the same sort of subscription but we're going to start moving this being a separate, cast, I guess I you would say?
Ryan Spilken:
That's right. We will just let you know on this show, on this channel that other shows exist and you won't hear Team Titans on this channel either. We're going to roll Team Titans onto its own feed and we'll keep this one exactly the way it is. So this is a little bit of podcast business, I suppose. This feed will stay exactly how it is. If you're subscribed, wherever you're subscribed through, you'll be able to find it there. And then DevOps Decrypted and team Titans will launch on their own feeds, which you can subscribe to independently, which you should subscribe to independently. And there's more to come. I can't talk about all of what we have planned for the world of Adaptavist live podcasts, but there's going to be more coming from us and some really useful stuff, can't wait.
Brenda Burrell:
Because none of us know how to podcast anymore, as we've established, we'll wrap things up here. As always, thank you for spending your time with us today. On behalf of Ryan Spilken and Mathew Stublefield, we really appreciate you listening to us today since we've kind of been all over the place. Reminder that we will link to everything in the show notes, like and subscribe on socials and find podcast feeds everywhere. We appreciate you and hope you have a great day. I'm Brenda Burrell, I'm signing off.