Transcript: The Atlassian Ecosystem Podcast Ep. 136 - Cloudy with a chance of Jira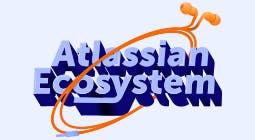 Transcript
Ryan Spilken:
Hello and welcome to the Atlassian Ecosystem Podcast. This is episode 136, Cloudy with a chance of Jira. I am your host, Ryan Spilken, and joining me from the land of Chewandswallow is the one and only Brenda Burrell.
Ryan Spilken:
Hi Brenda.
Brenda Burrell:
Hello.
Ryan Spilken:
Matthew Stublefield has gone deep undercover for this week.
Brenda Burrell:
Stay tuned for his report, coming soon.
Ryan Spilken:
Now, Brenda, the reason that we chose Cloudy with a chance of Jira as this week's title was that the Jira platform on Atlassian cloud has just received a beefy quantity of updates, and we're ready to make some meatballs with them.
Brenda Burrell:
Let's do it.
Ryan Spilken:
All right. Well, these changes are detailing updates to the Atlassian Cloud platform from January 10th to January 24th. And we're going to start with the Jira platform because it is tremendous. The first one is that you are now able to customize the sender email address for Jira notifications. So Atlassian is introducing a new experience for sending notification emails that come from Jira cloud that will look like they're coming directly from your organization. So you can do this by customizing the sender email addresses with your organization's domain, that complies with the standards for authenticating emails, demark. Existing custom domain emails won't be impacted by this change. All right? So make sure that you check our show notes for instructions on customizing sender email addresses.
Brenda Burrell:
When you update a workflow in team-managed projects, do you find yourself getting lost afterward?
Ryan Spilken:
All the time?
Brenda Burrell:
Fear not Atlassian has heard your cries and is doing something about it. After updating a work, it takes you to the project settings and Atlassian has learned that, that is not always the best experience, particularly if you open that workflow editor from somewhere else. So now after you update a workflow, you are kept in the workflow editor and it will allow you to navigate to wherever you want. So a big win for user experience design and for all of you who update workflows in team manage projects.
Ryan Spilken:
One of the coolest features that was added on right around the launch of Jira Work Management was the list view. And that is now made its way into every one of the Jira product. And Atlassian is in the process of rolling out grouping in this list view, which can allow you to group items in your list by certain attributes. So this is going to allow you to organize your work visually, however works best for you. The example that they give was checking high priority tasks to see that nothing is blocked or see individual team members workloads at a glance. So that's going to be a nice way to filter.
Brenda Burrell:
You will now have the opportunity to access your organization's administration from any of your Atlassian products, through the product switcher in the top navigation, making it easy to manage all of your accounts and security policies globally across your sites and products.
Ryan Spilken:
In incident management, you're going to be able to get up to speed on the progress of the incident with events related to the incident appearing in the activity field. For any incident in Jira Service Management, you'll also be able to see additional events such as alerts and API updates, as well as information about responders and affected services.
Brenda Burrell:
I totally read this headline as broadcast with bananas in Jira. It is in fact broadcast with the banners in Jira. So as a Jira admin, you can keep your users notified about changes, announcements, events and other information using banners. To set one up, go to settings, then system, then announcement banner under the user interface section.
Brenda Burrell:
I'd like broadcasting bananas better.
Ryan Spilken:
Now in team manage projects, you'll be able to explore the dependent dropdown field in the project. So in team manage projects, you can now split a long list of options with the dependent dropdown field so that users can find the right option fast. In company managed projects, this field is called select list or cascading field.
Brenda Burrell:
In the issue view, you will now be able to see a short summary of web links. This issue view will now display a short summary of web links next to their names. To check that out, just go to an issue with web links.
Ryan Spilken:
And what issue doesn't have web links these days in the year 2022?
Brenda Burrell:
What weblink doesn't have issues?
Ryan Spilken:
As of this recording, the removal of non-paginated get filters endpoint from REST API v2 is complete. This was announced months ago. I remember covering this on the podcast because it featured a lot of words I didn't understand, but that is now done. Instead of the non-paginated endpoint, you can use the paginated endpoint, which is more scalable and can deliver lower response times. For more information about this, make sure you check our show notes.
Brenda Burrell:
Atlassian has built in a faster way to refresh your dashboards. So no more refreshing your gadgets one by one and no more need to reload your entire dashboards page. You can now get the latest updates to all your gadgets in just one click. To try it out, go to a dashboard and select Refresh. I personally have always just used the Refresh web browser.
Ryan Spilken:
What's the key, F5?
Brenda Burrell:
It's easy-peasy. But it's also now built in to your dashboards.
Ryan Spilken:
Oh, interesting.
Brenda Burrell:
Because you don't like using that F5 button.
Ryan Spilken:
Oh, that's fair.
Brenda Burrell:
Okay.
Ryan Spilken:
You can now find all workflow validation errors in one place. So going back and forth with errors while working with issues could be a hassle. So all of the validation errors for a workflow are going to be in one place. If you have multiple validation errors, when creating an issue or moving an issue through its workflow, you'll now see them all in one flagger dialogue box. Hallelujah.
Brenda Burrell:
That's nice.
Brenda Burrell:
There is a new import Jira server and import Jira cloud screen, which will be replacing the restore system screen. I appreciate that. So the restore system option also commonly referred to as site import allows you to import Jira server or Jira cloud backup files, allowing you to migrate from Jira server to cloud or to reset your cloud site for instance. Recently Atlassian announced that site import will not be available for some users looking to import server backups as a migration pathway from server to cloud, to make sure that users who want to import cloud backups are not impacted. The site import has now been split into these two screens. So to import a server backup, you will go to settings, then system, then import Jira server to import a cloud backup. Settings, then system, then import Jira cloud.
Ryan Spilken:
And finally, on the Jira platform, filters are getting easier to collaborate and edit permissions on. So there'll be no more copying and recreating filters just to collaborate. Yeah. That is beautiful, right?
Brenda Burrell:
Gorgeous.
Ryan Spilken:
Right. This is big. A filters owner can now give anyone on the team permission to edit that. So you want to try it out because I know I do. Go to your filter, select details, edit permissions, do a little happy dance.
Brenda Burrell:
They save the best for last in that set of updates. That's massive.
Ryan Spilken:
And that's all across the Jira platform on Atlassian cloud. Now let's focus in on the individual updates that have come to the specific products, starting with Jira software, where project insights are now showing deployment frequency on the insight panel. This is something we've covered before, but it's been updated again. They've updated the insights panel on the deployments page to show your weekly average deployments over 12 weeks where before it was just a daily average over four weeks. So now this means that the average deployment shown on your insights panel is the same as the average shown on your deployment frequency report. There is a little bit of what would you call it? Synchronicity.
Ryan Spilken:
And in Jira software roadmaps now have inline issue create for story level issues. Wow. When you want to insert child issues into your roadmap view, you won't need to reposition them after you're created. This new update just allows you to create and then insert a child and then do it again into infinity and beyond. Wow.
Brenda Burrell:
In Jira service management, there is an update to the email request settings page. Atlassian has updated code on the email request page, which you get to from selecting settings and then products. There's also a new section for enabling demark protection on incoming emails. This update also allows you to label your knowledge base articles. As head of knowledge management, this is near and dear to my heart. Add labels to your knowledge based articles to make sure that your team and customers can find the right articles when needed. Labels improve the article suggestions shown to your customers as they search in the help center or raise a request, it will also help your agents find relevant articles while working on an issue.
Ryan Spilken:
I have questions about this because I would expect to find this under the confluence section, because the labels exist in the knowledge base, unless your service management has a different knowledge base tool that I'm completely unaware of.
Brenda Burrell:
This would be a confluence thing. The way I'm reading this is that it's reminding you to add labels to your confluence site because Jira service manager is perhaps using them more effectively. There's code on both ends.
Ryan Spilken:
Okay.
Brenda Burrell:
So there's been an update on the Jira Service Management side of things to deal with labels on knowledge base articles. So a good point. The labels themselves you put in confluence, but it's something to do with how JSM is using the labels. So to add labels to an article, you would go to the knowledge base from your project sidebar navigation, so that is in confluence. From the articles list, find the article you want to add labels to. Go to labels on the right-hand side panel and add relevant labels to the article. So the updates you're doing are in confluence. Yes. You are using them in Jira service management.
Ryan Spilken:
Got it.
Brenda Burrell:
Good question. Valid point.
Brenda Burrell:
And an improved experience in Your Coach. So new this week, Atlassian has updated the quick start links in Your Coach. Now you can read help articles to get you started without leaving Jira Service Management. Selecting a quick start link will open the help panel where the relevant help article will be displayed. When there are multiple articles associated with a task, the link will take you to the relevant articles on the Atlassian support website, such knowledge very well.
Ryan Spilken:
In Jira Work Management, you're now able to filter by assignee using avatars.
Brenda Burrell:
Wait, what?
Ryan Spilken:
Yeah, I know.
Brenda Burrell:
So that's impressive.
Ryan Spilken:
That picture of me as a cat. That's how you can now see all of my issues.
Brenda Burrell:
Wait, you're not a cat.
Ryan Spilken:
I am actually a cat.
Brenda Burrell:
All these years, I thought you were a cat.
Ryan Spilken:
Yeah, still I am. So you can now filter your items by assignee in any view, just by selecting the avatar. To see the items assigned to a particular team member, just click on their avatar at the top right of your preferred view, it will then filter the item by assignee.
Brenda Burrell:
Nifty. So that's the Jira meatballs. Let's chat a little bit about confluence on cloud, not nearly as many updates. But some good ones. You can now use templates from other spaces. Templates can be available globally or just in a certain space. So rather than having to go to the space where the template exists, you can go to the space where you want your page to live. Select the space where the template exists and use it to create your page. Just reading that sounds like a headache. I'm very curious about the actual UX on that. Why not just make all templates global?
Ryan Spilken:
I have thoughts.
Brenda Burrell:
The ability to browse for templates is offered. Whenever a new page is created, you can see the templates in your current space and use them, or you can pick a different space and browser it's templates. Once you choose a template, you can always decide to move the page to another space as always by selecting the more actions, the three dots menu and selecting move. You can now get a personalized sort based on your latest activity. So you can select the pages section in a space sidebar to see all the pages in the space. You can now sort the cards by those that are most relevant to you based on your latest activity. As you work in confluence, the cards shown when using the relevant sort adjust with you. I have some qualms with them calling it relevant rather than recent. That's just a recent sort. Relevant to me means something else.
Brenda Burrell:
But nonetheless, you can now have a sort by your recent activity [inaudible 00:13:39]. You can turn off email notifications and confluence. Atlassian is introducing the ability for confluence product admins to turn off email notifications. When they are turned off, no emails will be sent for any activity that occurs within confluence. To rephrase that, no emails.
Ryan Spilken:
No.
Brenda Burrell:
I'm okay with that.
Ryan Spilken:
Yeah. If you're logging into confluence on a routine basis as part of your work, do you need it to email you every time you make a change?
Brenda Burrell:
There are some email notifications I like. The majority of them, I don't care.
Ryan Spilken:
Yeah.
Brenda Burrell:
End users do not have access to this setting, giving you more control over your organization's data. Go to settings, then further configuration, then email notification. I would say, use this with care. There probably are people that do use some of those confluence emails. I do find them useful on occasion. I wouldn't want them just turned off by default.
Ryan Spilken:
Yeah.
Brenda Burrell:
But as an admin, that is now your prerogative and last, but certainly not least in confluence cloud updates, you can now hover over a page name in the sidebar to see more info. Sometimes a page title just isn't enough to pick the right one. True story. When you hover over page names in the sidebar of a space, you can see more details about it. Like when it was last updated, who created it, how many comments and likes the page has. Seeing the page cards on hover is something each user can control. So if you don't find this useful, you can turn it off in your user setting. Now that's nice. A useful feature, but also the capability of turning it off. Well done. Good job Atlassian. Definitely a yield for UX updates. Like some UX thought has been put into all of this, which I really appreciate. It's underrated.
Ryan Spilken:
And finally in Atlassian cloud, there is an update to compass. In compass, the LaunchDarkly app now helps you visualize feature flags for related compass components. So the LaunchDarkly app is now available under apps in compass. So it's a LaunchDarkly app in an Atlassian product that you can install and configure to quickly see which feature flags are currently active and the timeline of when they were added, removed or modified. If you're a compass user, once you install the app, you can launch it from a left side menu on a components detail page and see that feature flags information. If you are a LaunchDarkly user and you are using Atlassian compass, we would love to hear from you. Get in touch with us on Social at Adaptavist.
Brenda Burrell:
That was a lot of cloud updates.
Ryan Spilken:
Dude, meaty.
Brenda Burrell:
There was a lot.
Ryan Spilken:
Chance of Jira.
Brenda Burrell:
Chance of Jira. [crosstalk 00:16:34]. We're getting 100% chance of Jira. A Jira system has moved into the area over in on-prem updates. It's not just cloud, even though it's mostly cloud. Some issues resolved in confluence 7.15.1, which is a bug fix release. Epic link column in confluences insert Jira issue filter not displayed property has been fixed. Live search macro broken in the sidebar, fixed. PDF preview showing blink pages, few things in life make me crazier. That's been resolved. Refresh button missing on Jira issues macro. If the Jira project key does not contain an underscore. Wow, there's a bug for you. Adding an extra forward slash in the download attachment URL results in a stack trace. Confluence error pages should be able to remove stack trace from being output to the UI.
Brenda Burrell:
So a number of good issues resolved again, that's confluence 7.15.1. If any of these issues are plaguing you, take a look at this point release. Over in BitBucket world in data center and server introducing BitBucket data center, 7.20. The main thing here, making your integrations more secure with OAuth 2.0. You can now configure BitBucket as an OAuth 2.0 provider allowing external applications, access to BitBucket data.
Brenda Burrell:
This will allow you to make your current integrations more secure and reliable, and it's paving the way for popular third party apps to create their own connectors to be used specifically with BitBucket. To make it simple and keep integrations in one place, Atlassian has merged the OAuth 2.0 functionality into application links. So you can use them to manage your integrations with other Atlassian products or external applications using either OAuth 1.0 or OAuth 2.0. BitBucket 7.20 also now includes support for running Git 2.35, Elasticsearch 6.8.22, which is supported for BitBucket version 6.10, 7.6, and then 7.14 and higher and Elasticsearch 7.16.2, which is also supported for BitBucket version 7.6 and then 7.14 and higher. So if you are getting ready to upgrade, there is an upgrade guide in an upgrade matrix, check it out in the show notes.
Brenda Burrell:
And then some issues resolved in BitBucket server. Edit button disabled if the source file is empty, has been resolved. Removing groups from the accounts, then groups page does not remove the references from the project permissions page, that's been resolved. Cannot start builds on Jenkins when using a reverse proxy sorted out. Code inside a tabbed code block may turn into emoji, nothing worse than accidental emoji. Incorrect redirection from the create branch page on a Jira issue, some old links to documentation, adding reviewers to a poll request can result in an error if any users don't have an associated email address. A number of bugs resolved. Again, that is BitBucket server 7.20. If you're interested in this, go check it out. It'll be linked in the show notes.
Ryan Spilken:
Are you a user of Adaptavist ScriptRunner? Do you like writing scripts? Sure. We all do. Now, if you're looking for some help with ScriptRunner, you've got a lot of venues. There is our documentation. There's our outstanding product support. And there is our champion, our webinar series where it's an interactive session with our experts. And there's another one coming up on the 22nd of February, ScriptRunner tips and tricks straight from the mouth of Jamie Echlin, the creator of ScriptRunner himself and our senior software engineer, Nikola Nedoklanov, Reece Lander; the one and only Johnathan Carter and the incredible Tiffany Worthham. So this is a host of incredible engineers who are going to be taking you through your questions about coding or your Atlassian products with ScriptRunner. So we'll include a link to register for the session on the show notes. Come see me and say hello, and then ask these folks about ScriptRunner tips and tricks.
Ryan Spilken:
Brenda, it was pretty meaty there for a while. It was beefy rain of updates coming down on us, but I think that's about it.
Brenda Burrell:
I'm stuffed.
Ryan Spilken:
All right. Well thank you listeners for joining us for this Cloudy with a chance of Jira episode of the Atlassian Ecosystem Podcast. As always, you can connect with us on Social at Adaptavist and let us know what's going on. Could you help us out? Could you review this show on your favorite podcast listening service, just a little bit of feedback, let us know how it's going, what we could do to make it better, or if you love it and you just want to tell it, shout it from the rooftops, what better chance? So take that minute, give us those five stars or less and we sure would appreciate it.
Brenda Burrell:
We prefer five stars.
Ryan Spilken:
Yeah, we do really, actually prefer five stars. So once again, thank you for Brenda Burrell. I'm Ryan Spilken and we'll see you next time on the Atlassian Ecosystem Podcast. Part of the Adaptavist live, family of shows.