Transcript: The Atlassian Ecosystem Podcast Ep. 133 - Barrels of fun and BitBuckets of news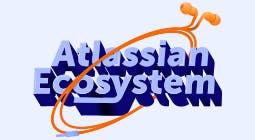 Show Notes
Track User Activity Logging-in Audit Logs on Cloud Enterprise
https://community.atlassian.com/t5/Enterprise-articles/Track-access-to-your-data-and-meet-compliance-needs-with-user/ba-p/1859518?utmsource=atlcomm&utm_medium=email&utm_campaign=immediate_general_article&utmcontent=topic
Atlassian Cloud Updates 08.11-06.12
https://confluence.atlassian.com/cloud/blog/2021/11/atlassian-cloud-changes-nov-8-to-nov-15-2021
https://confluence.atlassian.com/cloud/blog/2021/11/atlassian-cloud-changes-nov-15-to-nov-22-2021
https://confluence.atlassian.com/cloud/blog/2021/11/atlassian-cloud-changes-nov-22-to-nov-29-2021
https://confluence.atlassian.com/cloud/blog/2021/12/atlassian-cloud-changes-nov-29-to-dec-6-2021
Welcome Horizontal Navigation to BitBucket Cloud
https://bitbucket.org/blog/new-horizontal-nav
Bitbucket Blog: Automatically refresh caches when build dependencies are updated
https://bitbucket.org/blog/automatically-refresh-caches-when-build-dependencies-are-updated
Confluence 7.15
https://confluence.atlassian.com/doc/confluence-7-15-release-notes-1082524339.html
BitBucket 7.18.2
https://jira.atlassian.com/browse/BSERV-12489?jql=project%20%3D%20BSERV%20AND%20resolution%20in%20(Fixed%2C%20Done)%20AND%20fixVersion%20%3D%207.18.2%20ORDER%20BY%20votes%20DESC%20
SR for BitBucket Update
http://www.adaptavist.com/blog/save-your-time-and-sanity-with-scriptrunner-for-bitbucket
Atlassian University: Atlassian Incident Management Essentials
https://university.atlassian.com/student/activity/865989-atlassian-incident-essentials-course-description
Team Titans featuring Derek Sutton of SickKids Foundation
https://www.adaptavist.com/blog/transcript-team-titans-season-3-episode-1-derek-sutton-of-sickkids-foundation
Transcript
Ryan Spilken:
Hello everyone and welcome to the Atlassian Ecosystem Podcast. This is the slightly delayed episode number 133, Barrels of Fun and Bit Buckets of News. Why was this episode delayed? You may ask, the world may never know, or maybe they will, and here to get to the bottom of it are your host Ryan Spilken and joining me, my detectives watching this zoom call, Matthew Stublefield, and Brenda Burrell. Brenda, Matthew, let's get to the bottom of this.
Brenda Burrell:
I have my trustee magnifying glass out.
Ryan Spilken:
Matthew, you got to have some sort of Sherlock Holmes insight for this, right?
Matthew Stublefield:
Well, I just finished watching the HBO show Watchman. So I very much had that in my, and I was thinking, but who zooms the zooms... Because spoiler alert folks. The culprit is zoom.
Ryan Spilken:
Yeah. The, what happened, we did, we got together just like we promised at the end of episode, 132. We said, hey, happy Thanksgiving, everyone, we'll be back next week. We got together the next week and recorded an episode of the podcast.
Brenda Burrell:
It was probably our best episode ever.
Matthew Stublefield:
It's, there's no one to say otherwise. That's for sure.
Brenda Burrell:
It was the finest episode in the history of episodes.
Matthew Stublefield:
It was great. It was also recorded during literally the only hour the three of us had all available last week.
Ryan Spilken:
So, you know, this time we're just doing it live. Recording.
Matthew Stublefield:
I mean we're not actually live.
Ryan Spilken:
No, it's still recorded. We're actually recording and hopefully, this recording captures correctly.
Matthew Stublefield:
This time, all three of us are recording. So between us, if it fails again, I think we just, we have to hang up our Fedora and our trench coat.
Ryan Spilken:
Yeah. What are we wearing underneath?
Ryan Spilken:
Anyway, I think we should move on to the news.
Matthew Stublefield:
And it just so happens that our first article is about tracking user activity, which does seem very apropos given our introduction. This was published on November 11th folks. We've got like a month's worth of news for you. So sorry about that, we've been on holiday and broken and all kinds of things, but on November 11th, track access to your data and meet compliance needs with user activity, logging, and audit logs and for the savvy listener, you're wondering what's so special about audit logs, its been around for forever, but it hasn't been in cloud.
Matthew Stublefield:
So this is a new bit of functionality to the audit log in cloud, where you can track user activity. And this is particularly important for enterprises that need this for compliance, but notably, it is only available for the cloud enterprise license. Now, the article here doesn't say, it doesn't say that it's going to be enterprise only forever. And we have seen other features that have become available at the premium or premiere and the standard levels, but it would not shock me if this is the type of feature that is, it does require an upgrade of your license. So, if you are an enterprise cloud organization or you want to be, this will let you audit those logs to see user activity, you can also customize the storage to match your data residency requirements. And the article promises more features coming soon for different user event types, products, etc.
Ryan Spilken:
And now let's dive into the Atlassian cloud platform itself with all of the updates from way back in on the 8th of November to the 6th of December, that is a whole lot of updates. But again, the holiday slowdown has kind of hit so it's not as momentous as one might think. Now, as I was wandering about in the Legend of Zelda-esque world of Atlassian cloud updates, I stumbled upon something I didn't expect to see, and it made a little noise like a do da do, and it was a Compass. And it seems that Atlassian's compass has come to cloud and has made some changes. What are we, we talked about compass. We spoke about Compass with distinguished product manager Sherif Mansour, but now the compass has deployment activity storage changes. What does it even mean?
Matthew Stublefield:
We looked at point A forever ago and Compass is one of those products that was part of point A. That was not well defined. We really did not know what it was going to be. And just before we started recording this podcast, I was like, well, heck if it's in the release notes, let me go see if I can get access. Cause I had signed up to be notified, but I haven't received anything. Compass is currently in alpha. I was able to sign up and add it to our cloud instance. If anybody from Adaptavist is listening to this podcast who manages their cloud instance, hope that's okay with you, cause I just did it.
Matthew Stublefield:
And I'm really excited about it. It's not the type of thing that I will probably use a whole lot, but what it is, as best as I'm able to communicate this again, this is outside of my wheelhouse a little bit, but it's like a library. It's like storage for your components, your services, your libraries. So in programming terms, these are, I would say like pieces of code that could be shared, like they're made to be used by other people. And typically you are setting them up so that they kind of comply with standards or best practices. We've got a couple of teams from Adaptavist who are working with Forge and we were getting ready to start building our own sort of library of Forge components. Because we have found when working with Forge, we've had to make a lot of our own components. We can't use the ones that like Atlassian just has limitations in them or they're not working for us, so we've been building our own components.
Matthew Stublefield:
Compass is going to make it really easy for us to store and share those with other development teams at Adaptavist, and to ensure that we're all working in a fairly standardized fashion. This lets you build something once and reuse it, which is great cost savings and mind share savings. Also, makes it easier for people to shift between teams. So as people it around they've got the shared library, but one of the things Compass advertises is it also helps ensure that best practices are followed. That everything's being audited and looked at. So I'm excited to get more people looking at this, seeing what we can do with it. I wouldn't be surprised if we have some unique approaches to using the library functionality of it, for shared libraries, because I know we've got a couple of those at Adaptavist that we built, particularly for script runner. And yeah, just in alpha, but we'll have more updates to come as they come out.
Matthew Stublefield:
The one this time is just deployment activity storage changes. It's a change behind the scenes to how they store deployment events. And anything that occurred in the past will no longer appear in the components' activity tab. That's all we know. So we'll report more as we have them. But, if you want to try to go sign up for the alpha, you may be able to do it now, I was able to. So if you are interested in Compass and this type of component service and library storage and sharing, go check it out.
Ryan Spilken:
I would point out that this is actually the, maybe the first time Matthew, that you've had access to a feature that we were trying to talk about on the podcast.
Matthew Stublefield:
It's true.
Ryan Spilken:
This is pretty remarkable. It's actually worked this time.
Matthew Stublefield:
Normally, we read the release notes and it says like new or rolling out or something like that. And I go and try it and I don't have it yet. So it is exciting to see it. Yeah.
Ryan Spilken:
Well, echoing the Compass bit about deployment object, in the Atlassian cloud platform there is now a deployment frequency report across JIRA projects. So if you need more insights into deployment metrics, there is a new report that's available inside your JIRA project. It's leveraging information from your deployment data to get visibility into how often code is being deployed to production. If the deployment frequency is managing risk and so on. So to view that report, you're going to go in through a company-managed project, navigate to reports and go into the DevOps section. And for the team manage, you're going to go into reports and overview.
Ryan Spilken:
You're also going to notice some minor UI improvements in project pages. These are for the pages that are associated with projects in JIRA. If you have linked a JIRA project to a Confluence page or space, that page will now have a new Powered by Confluence logo, at the bottom. If you click on that, it's going to take you back into Confluence.
Ryan Spilken:
There's also, and we spoke about this recently, the mobile app management policy has rolled out for iOS and Android devices where you can create things like clipboard restrictions, data protections, and device security. But we would be very curious to know what this looks like out in the wild. So if you are a user with mobile apps to manage, we would love to hear about that at Adaptavist. And lastly for the Atlassian cloud platform, they have now added more and more information about the sandbox data copy to be available to you. So when you initiate a sandbox data copy, you're going to now get an email with more information about the process and progress itself.
Brenda Burrell:
Over in JIRA cloud, a couple of new updates. One of them being that you can now group items in your lists. Atlassian is currently rolling out grouping in the list view, you can group items in your list by certain attributes, such as assignee, status and priority. Allowing you to organize and visualize your work, how you want to. Another update, a short summary of web links in the issue view. There is now a short summary of the web link next to their name. So to check that out, just go to an issue that has web links or add a web link to an issue, to see what it looks like.
Matthew Stublefield:
And JIRA software got a small improvement to the roadmap view. It is now a, sort of quick filter that allows you to show issues with no assignee, on the roadmap. A more extensive improvement has been added to, I guess you would say to the automation menu, it allows you to apply rules for selected issues. So from the board page, you can select one or more issues and there's a little lightning icon for automation and there's a list of manual rules that you can run on those select issues. Which is a type of improvement I always love, because it keeps you from going to a bulk change screen. You can just do something right there on the board. I always enjoy reducing the number of screen I've got to load and navigate through.
Matthew Stublefield:
And last for JIRA software, the ability to move data between sites with cloud to cloud migration. We talked about this last week, a little bit to aid in my understanding as we were recording the podcast live and came to the conclusion, cloud to cloud migration is something that Atlassian has been working on and improving for a while, at least behind the scenes. Now you can move data between sites with that for JIRA software, but not necessarily for JIRA service management or JIRA work management. So right now this is just a JIRA software thing. This would let you combine data between two or more cloud sites or split one cloud site into multiples or duplicate or move specific projects from one cloud site to another. All of which is pretty cool. Organization and site admins can access this feature by logging into the cloud site that you want to move your users and projects from then go to the settings system migrate cloud site.
Ryan Spilken:
Two quick updates in JIRA service management cloud. The first, is a very nice UI change for managing portal only customer access. Global customer permissions are no longer available on the figuration page under your global product settings. Now you're going to view or change portal only customer access settings for your site as a site admin, go in to the settings and then into products. If you're in JIRA service management, select portal only customer access. And from there, you'll just set your permissions. I think this is helpful because the language was just not very clear, global customer permissions versus portal only, much more to the point. The last thing for JIRA service management cloud is that you can now link spaces from a Confluence server site to your JIRA service management cloud portal. So maybe you are one of those, in one of those industries that has a very tightly regulated knowledge base and needs to be kept on premises. Hey, no problem access that content in JIRA service management cloud with this new integration.
Brenda Burrell:
In JIRA work management, you now have the capability to view your project's calendar in Confluence with smart links, a richer way to hyperlink your team's work and other Atlassian products. Instead of just seeing a URL, you can now view your project's work in the calendar view, simply paste the business project's calendar link into the editor, and it will create a smart link when you've pasted the link to the desired location. Inline smart links are the default display, but there are some options as well. So a little bit of tidying up around calendar views.
Matthew Stublefield:
And in Confluence cloud, there is a new option to use templates from other spaces. So as you may know, templates can be sort of created or made available globally or just in a certain space. But if you have a space where you want to create a page and you want to use a template that isn't global, but you still want to use that. You now have a way to browse for those templates. You can see them in your current space, use them, pick from a different space, browse its templates.
Matthew Stublefield:
It begs the question for me, why not just make every template global at this point, but whatever, it is nice that they've added this drop down and made that navigation a little bit quicker and easier. They've also added the undo and redo buttons to the editor toolbar. So a change we continue to celebrate every time we see it, which it feels like at this point is three or four times. It's addition to the little toolbar, keyboards shortcuts still work, but now you can click those using your mouse or finger if you're using a tablet or someday soon, maybe your mind.
Ryan Spilken:
We'll be looking for Jira AR, coming to the metaverse. A quick note and I'm sure that Brenda and Matthew, you're both very excited to know that there is a sick gif alert for Bitbucket cloud. Yeah. Right. But this is very simple because Bitbucket cloud is moving to horizontal navigation. All right. And all this really does is aligns the visual identity of Bitbucket cloud with JIRA and Confluence cloud. So the global navigation is no longer a vertical bar on the left side. It's a horizontal bar along the top. Atlassian says that this makes find-ability and ease of use greater. And it provides a consistent user experience for anybody who's using the multiple Atlassian products. So yeah. Check it out, horizontal nav in your Bitbucket cloud.
Matthew Stublefield:
And just to be clear, this isn't like horizontal, infinite scrolling, right Ryan? This isn't like I navigate by scrolling through an infinite amount of horizontal code repositories and reports.
Ryan Spilken:
That's a great question. No, you actually have to scroll horizontally forever to find what you're looking for. The MySpace relaunch of 2015. I'm just kidding. No, you, it's just moving the toolbar that used to be on your left to the top, to line up with Jira and Confluence cloud. It's nice. I agree that it's the right UX decision to make, especially to keep it consistent with the brand. But yeah, if you're a Bitbucket cloud user and you're confused by the new location of your buttons, get a hold of us @Adaptavist on social media. We definitely have things to talk about.
Brenda Burrell:
In additional Bitbucket news. There is a blog post. This is aimed at some of the really techy folks. So I'm going to say some words here and I may not understand all of them, so it's totally okay if our listeners don't. You can now automatically refresh your cache when build dependencies are updated. So if you're using Bitbucket pipelines, you may be aware of this. There's a cashing feature that allows you to cash external build dependencies and directories such as third-party libraries. This means, faster builds and fewer consumed build minutes.
Brenda Burrell:
However, cashes currently exist for seven days and are then invalidated. Updates to build dependencies do not cause the cash to be refresh, which some, means that sometimes builds are using old versions of dependencies, which leads to errors downstream. So there has been a highly voted suggestion that the Bitbucket team has worked on, where customers are looking for an option to invalidate and refresh the cash automatically, whenever there's a change in a build dependency. Here is a blog post that contains some YAML for a Bitbucket, clear cash pipe to delete that cash in the pipeline. So, if this is a problem that is affecting you, we'll link to this blog post in the show notes. Pretty useful little bit of code that checks your dependencies for any changes. If there is a change, it will delete that cash and create a new one. That means you're always building with the most current versions of dependencies.
Matthew Stublefield:
Moving over to on-prem news. We got Confluence 7.15 out on the 24th of November, just the day before U.S. Thanksgiving when we were very much not working. But the fine folks at Atlassian were, and this update has one small story, updating the powered by link to use HTTPS, which is nice. That way it doesn't get flagged in security checks and whatnot. And then an additional like 28 bug fixes. Most of these look to be pretty small. Some of them are just fixing some links or some macros and some way things are displayed. It's probably not the highest priority update we've ever talked about, but take a look at the release notes. If this one feels like a critical one, you might want to take a look. Last week I got to make jokes about like, maybe you don't need to interrupt your Thanksgiving holiday, but now you really have no excuse. It's a week after Thanksgiving, go get Confluence upgraded.
Brenda Burrell:
And in Bitbucket on-prem, 7.18.2 has three fixes, performance regression of methods that compute user permissions. The issue is after upgrading to 7.12 to 7.18 requests are slow. There is a fix for that, typing the at symbol in description templates causes the page to disappear. Now that one's a pretty big issue. So that has been resolved. And then also now supporting, bundling MENA SS HD 2.6 and up to allow for minimum D H G E X key size.
Matthew Stublefield:
I hope that means something to one of our listeners, because I...
Brenda Burrell:
If it means something to you, go take a look at Bitbucket 7.18.2.
Ryan Spilken:
Now, if you are a Bitbucket user and also a user of Adaptavist's script runner for Bitbucket to automate some of your Bitbucket-y bucket stuff, there has been a nice new update with some very handy features for you, to our script runner for Bitbucket. The big new features are automatically adding tasks to poll request updates and you can even add these tasks with multiline and markdown editing. So every time you do a poll request, you need to have a checklist, boom, build it with script runner for Bitbucket.
Ryan Spilken:
You're now able to prevent merges of poll requests behind the target branch, if that meets your security requirements. You can add reviewers based on conditions in the PR as well so, this if X and Y are so, then these people need to be involved in the poll request or these people need to be marked as reviewers. Which I would think is pretty handy. I wonder if that will eventually engineer that to let that be filled by project roles, but I'm not sure.
Ryan Spilken:
And finally, if you've ever been waiting on a poll request or merge for weeks and wondered what the heck's going on. Well, new for script runner for Bitbucket, out of office replies directly in Bitbucket. So you can set an out of office now in Bitbucket and anything that comes across your desk will get a notification that the individual is not in because they're going on Thanksgiving or Christmas or winter break. And they've, they're full of turkey and stuffing. And you just never know, ever know why somebody wouldn't be able to approve your merge.
Matthew Stublefield:
I love that out-of-office one, cause that was totally a, like that was an internal need. And it just came out of the developers one time being like, oh shoot, this person's gone. Didn't realize we've been waiting for this PR to get reviewed. And so they just went and made it and then merged in and launched it. Like that feels like, that's like how it ought to work. Right? Here's the need, went and made it, fixed the need, shipped it. And it's just, it's one of those like elegant. It feels like an elegant type of solution, like using a book to hold a door open. Like I had a need, I met the need, need is fixed problem solved. Move on with our lives.
Brenda Burrell:
I look forward to seeing this in Jira as well.
Matthew Stublefield:
Yeah. Yeah.
Ryan Spilken:
And why like, can we get it to where you click the out of office button in your Google, your calendar, not even Google your calendar, you set out of office and it just puts you out of office everywhere. Stay tuned folks. Stay tuned.
Matthew Stublefield:
Somebody at mentions you or something. Yeah.
Ryan Spilken:
Oh yeah.
Matthew Stublefield:
It'd be sweet.
Brenda Burrell:
In Atlassian University news. And we don't, I guess we haven't really talked a lot about Atlassian University courses in previous episodes, but wanted to highlight that Atlassian University has released Atlassian incident management essentials. You can now enroll in a course in which you'll learn how to quickly set up a project for incident management, how to manage an incident through a hands on case study and also best practices for each stage of incident management. So if this is a thing that you are interested in or your organization has a need for, it is 300 USD, check that out, we'll link to it in the show notes.
Matthew Stublefield:
One of the things I think is really exciting about this course is you'll learn on how to use JIRA service management, but also Ops Genie and Insight and using additional tools to resolve incidents like Bitbucket status, page, zoom, slack, even the Atlassian team playbook. And for several years, people have asked for training on Ops Genie. We had actually talked with Riata that became Mineville about creating Insight training at one point before they were required by Atlassian. I really like that Atlassian didn't just launch Ops Genie training, or they didn't just launch Insight training. They launched, used case based training that helps you understand how to use these tools to accomplish a goal and to solve a problem, to meet a need. I think that's a much more effective way to teach. So I haven't looked at this course yet, but I'm really excited about it.
Ryan Spilken:
Because when it hits the fan, you want that training to kick in, you know, you just want to hit.
Matthew Stublefield:
You need some practical, like you need that context to really understand it. It's not just about clicking the button. So yeah, very cool.
Ryan Spilken:
And lastly, I'd like to invite everyone to tune in to the newest episode of our Team Titans podcast, where Adaptavist's head of client services, Harp Athwal and I got to speak with Derek Sutton, the director of infrastructure and enterprise architecture at Canada's Sick Kids Foundation. And it was really nice to see that the work that we do at Adaptavist, building software and providing services goes on to touch lives way outside of this ecosystem. So I will link to the episode with Derek, tune in and subscribe the Team Titans. We got a lot of cool new interviews coming soon.
Matthew Stublefield:
And be sure to tune in next week when we have yet another very special addition of the Atlassian Ecosystem Podcast for long time listeners, you know that we have this tradition at the end of the year, we like to record what we affectionately call the shot cast. And we're all getting a little older. We're all working from home, in COVID times. I think last year we did shots of tea. I think we weren't really drinking much.
Ryan Spilken:
It was the sip cast.
Matthew Stublefield:
It was the sip cast last year.
Brenda Burrell:
We sipped.
Matthew Stublefield:
Yeah. Maybe we had some whiskey or something, but yeah. So next week, Adaptavist has its holiday parties over zoom and immediately following the EMEA party, we're going to record our shot cast, sip cast, maybe snack cast.
Ryan Spilken:
Daintily nibble cast.
Matthew Stublefield:
Some snacks, yeah. Yeah. We'll see. But be sure to stay subscribed. Don't ever unsubscribe friends, we love you. And we want you to hear us celebrate the year that was, is, and ever will be 2021, next week.