The leadership journey to create an agile enterprise
Changing culture and mindset to drive successful agile transformation starts at the top. In this eBook we demonstrate that to become truly agile, organisations must look beyond processes and tools—to focus on their people.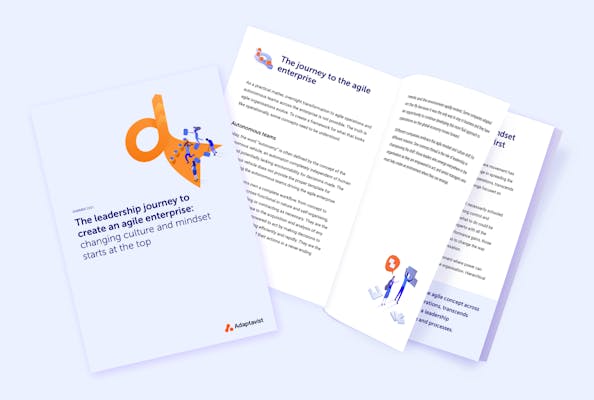 Leaders face a mindset and culture shift first
Successfully integrating people, processes and tools is the key to building lasting agile practices as your organisation grows. While it may be tempting to start with the tools, the organisational mindset and culture must embrace agile thinking first for change to really take root.
Leaders must understand that problem solving and innovation can come from anywhere and facilitate the flourishing of ideas, openness and collaboration in the enterprise.
What you'll learn:
How to shift your mindset as a leader to embrace agile ways of thinking and break away from outdated ways of working
The business value of being a truly agile enterprise and how to begin integrating your people, processes and tools as you scale
Key aspects of agile methodology that can be expanded beyond IT teams, to Marketing, Sales and Human Resources, for example
Why tools can only take you so far when it comes to scaling agile practices, as well as tangible action points to help you drive transformational success regardless of where you are in your agile journey