The enterprise guide to unlocking DevSecOps' fullest potential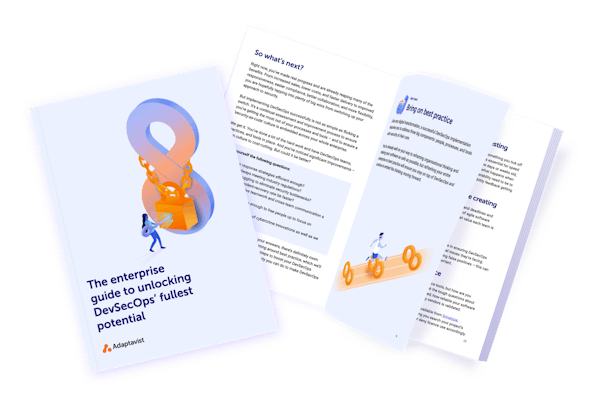 It's time to step up DevSecOps
As a large enterprise with a security-centric outlook, you already have established security teams, practices, and tools in place. But with security excellence as your goal, and the goalposts changing all the time, this is not the time for complacency.
When it comes to your DevSecOps strategy, there's always room for improvement, wherever you are on your journey and whatever tools you use.
This guide focuses on what large companies like yours need to consider to ensure you're getting the most out of doing DevSecOps – whether that's upskilling your people, powering up your processes, or getting more bang for your tooling buck.
In this guide, we cover the following:
Why DevSecOps is so important for an enterprise like yours.
Best practice considerations to help you stay on top of DevSecOps.
Expert ideas to level up the way you do DevSecOps.

Let's get started…