The five pillars of agile transformation strategy
When it comes to enterprise-wide agile transformation, a clearly defined strategy is essential for success. But what does that look like? This eBook helps you take a holistic approach as you define and implement your agile strategy.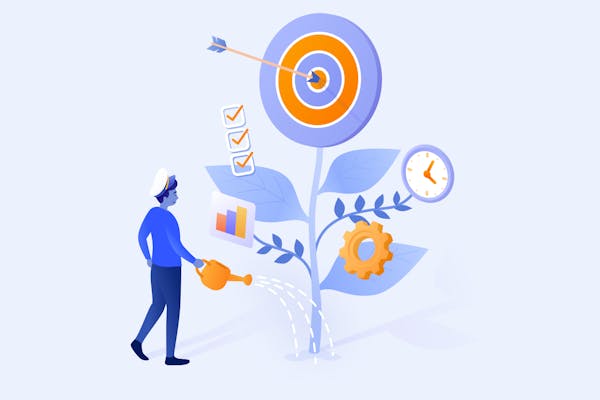 Enterprise agility starts with strategy
Learn how to determine your agile strategy and start putting it into place with our eBook 'The five pillars of agile transformation strategy: the starting block for achieving enterprise agility'.
If you want to change, you have to know why you're changing, how you're going to do it, and what you want to become.
Agile is no longer solely about changing the way your software developers work. Agile transformation means a mindset shift and a set of principles and practices embedded across your whole organisation. But this breadth of transformation is not going to happen on its own. 
You need a clear strategy to steer your organisation in the right direction. It should be built on your vision for the business, include everyone and be shared widely, specific to your organisation as it stands, measurable and measured so you can understand the progress you're making, and reflective and adjustable—you have to be prepared to change the plan as you go.
This eBook covers:
Why you need to take an enterprise-wide approach to agile transformation, and the big benefits you can gain.

What a successful agile transformation strategy looks like, including five key features you need to consider.

How to implement your agile transformation strategy, from kicking off and choosing a framework to piloting your approach.

Agile strategy in action: learn what successful strategic transformations look like (and why some fail) with first-hand accounts from Tina Behers, VP of Enterprise Agility.
Get your copy of 'The five pillars of agile transformation strategy'
A must-read for leaders striving for enterprise agility.
"An organisation's ability to learn, and translate that learning into action rapidly, is the ultimate competitive advantage."
Jack Welch
former Chairman and CEO of General Electric