Invitation-only seminar: Elevating your Jira Service Management towards high-velocity ITSM
Thursday 24 August 2023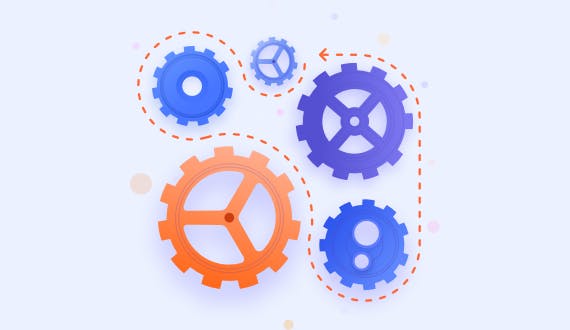 Discover powerful ways to elevate your JSM into a modern solution. Meet our experts!
Under pressure to meet SLAs? Struggling with siloed teams, tools and processes?
Join us in person and meet with our experts who share how to elevate your Jira Service Management tool into a modern solution to meet the business challenges of today and the future.
We explore ways your Jira Service Management supports an agile, connected, and modern approach to service delivery, helping unlock your team's high-velocity potential, offering business agility and delivering value faster.
Gain insights on modern practices across service requests, incidents, problems, changes, assets, and configuration management enabling more visibility and streamlining processes.
Discover ways to empower teams to focus on key tasks that support the handling of service disruptions with fast-track notifications and less switching of applications, bringing your development and operational teams closer together to collaborate rapidly during incidents.
Deliver value faster and reduce risk by aligning your teams to improve communication, driving cross-functional collaboration and accelerating workflow between Development, IT Operations, and business teams.
Hear examples of how to keep your teams on track and improve your SLAs.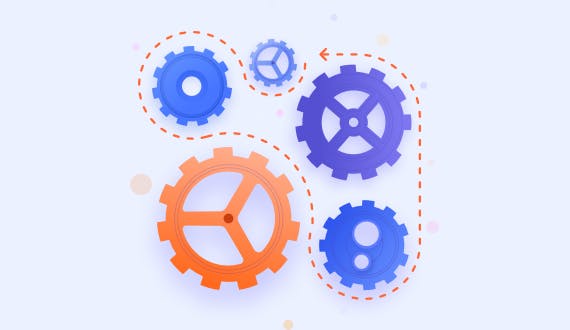 Seminar takeaways
The seminar will provide insights and practical ways to empower teams to improve communication and drive cross-functional collaboration. It will provide ideas on integration, add-on apps and services, to improve your processes and elevate your service delivery. It will include presentations, use cases, and demonstrations.
Our experts will be available for you to ask questions, and there will be interactive discussions with opportunities for you to gain further tips on getting the most from your Jira Service Management.
Connect and align your teams; improve communication, drive cross-functional collaboration, and accelerate workflow between all teams across the business to improve service delivery.

Uncover ways to bring your development and operational teams closer together to rapidly collaborate during incidents. With a focus on key tasks which support handling of service disruptions, management and control, and fast-tracking notifications with less switching of applications.

Deliver value faster with modern practices across service requests, incidents, problems, changes, assets, and configuration management, to help streamline processes.

Gain insights on JSM integration, services, and add-on apps, which will improve communication and processes.

Hear customer success examples of increased efficiency, change management, and delivering exceptional customer service.
Event details
Everything you need to know about this in-person seminar
Date - Thursday 24 August 2023
Time -
Registration: 10:00 MYT
Event end: 14:30 MYT

10:00 Arrival and registration with tea, coffee, and pastries
10:30 Seminar commences:
Presentations:
-ITSM & JSM; Addressing business challenges and best practices
-Elevating service delivery with JSM features and capabilities
11:50 Break
12: 00 Seminar recommences:
Presentations and demo
-Unlocking high-velocity teams with Service Request Management & Knowledge Base Management, Asset Management,
and SLA Reporting
-Enhancing Service Operations with OpsGenie Incident Management, Scriptrunner integration

13:00 Buffet Lunch
14: 30 Seminar closes

Venue - Element Hotel Kuala Lumpur
Address -
Ilham Tower,
8 Jalan Binjai
Kuala Lumpur,
50450 Malaysia

Map - For the location, view here



Please share any dietary requirements for the event in the registration form below.


Shakiru Ayanloye
Technical Consultant
Shakiru has worked extensively with Atlassian products (Jira, Confluence, Bitbucket, etc.) for the last six years of his career. He initially started his career as a support Engineer for Atlassian cloud products and then moved on to become a Consultant. His background is working in Software Engineering, and he also has a master's degree in Software Engineering.


Max Lim
Software Support Engineer
Max Lim is a certified Jira Project Administrator; as a Senior Software Support Engineer in Adaptavist, his daily work involves helping customers to resolve technical issues and suggesting solutions to solve customer problems across multiple ScriptRunner products for Jira Server/DC, Jira Cloud and Bitbucket Server.


Harry Ha
Senior DevOps Consultant
Harry has been working in the Atlassian field for more than 10 years. He started his career as a Java Developer, Python Developer, and Consultant and is now a Senior Consultant. He has all Atlassian certificates from 100-600. He also has all AWS, Kubernetes, Jenkins, and Gitlab certificates. He is very active in DevOps and open-source projects.


Syauqi Ahmed
Technical Consultant
Syauqi has 9 years of experience in the IT field including System Administration, Application Support and Technical Consulting. He has been working with Atlassian Stacks for over 6 years and graduated with a Bachelor of Computer Science from International Islamic University Malaysia (IIUM). He has a great passion for technology.


Rusyanti (Yanti) Abdul Ghani
Technical Consultant
Rusyanti is an Atlassian Certified Expert and has been working with Atlassian products for the past 5 years. She has been in many roles throughout her careers, from IT lecturer to data analyst to support engineer and currently, an Atlassian technical consultant. Rusyanti has handled a variety of consulting projects for small IT companies to very large organizations.
Register now
Places are limited, so to secure your place at this invite-only in-person event. Please complete the form below.

Note: Please register for yourself only