The Atlassian Ecosystem Podcast Ep. 110 - It's Christmas Everyday with Atlassian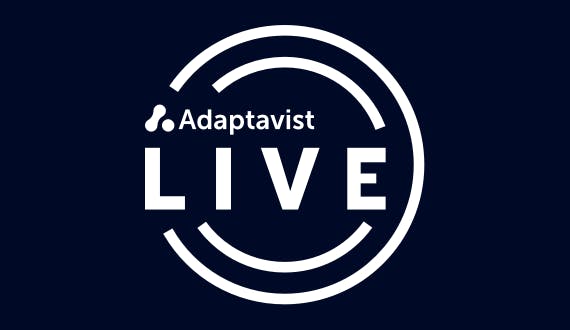 Transcript
Ryan Spilken:
Hello and welcome to Adaptavist Live, the Atlassian ecosystem podcast. This is episode 110. It's Christmas every day with Atlassian, because we have got so many gifts for you, our good listeners today. I'm your host, Ryan Spilken and I'm joined by my two favorite podcast co-hosts, Brenda Burrell and Matthew Stublefield. Hi, guys.
Brenda Burrell:
Aren't we the only podcast co-hosts?
Ryan Spilken: What a-
Matthew Stublefield:
That's a bar I can get above and across.
Brenda Burrell:
That is a standard-
Matthew Stublefield: I'll take it.
Brenda Burrell:
... I can meet. We'll take it.
Matthew Stublefield: Yep.
Ryan Spilken:
You mean you guys don't know about my super top secret niche podcast that I also don't know anything about?
Brenda Burrell:
Ryan, are you podcasting with someone else?
Ryan Spilken:
No.
Brenda Burrell:
I'm hurt.
Ryan Spilken:
I would never. I would never. All right. So we have a ton, a ton of stuff to get through. And that's why we think this episode is just like Christmas. The first thing though that we have to talk about very quickly, Adaptavist has launched our latest edition of the State of Atlassian Survey. And we want your opinion. We want to hear what your Atlassian use is like in the year 2020 and 2021. Tell us what you want to see, what your looking for. And enter for the chance to win a gift card.
Brenda Burrell: See? Christmas.
Matthew Stublefield: True.
Ryan Spilken:
You'll find a link to a blog giving you a little more context around the survey and a link to the survey itself, in our show notes.
Brenda Burrell:
Speaking of show notes, Ryan, I wanted to point out a nice little feature. If you get your podcast through the Adaptavist podcast page, Ryan has been doing some excellent work transcribing podcast episodes. And I wanted to make sure that we call this out, because even though I am one of Ryan's favorite podcast co-hosts, I don't actually listen to a lot of podcasts. And it's because I have a little bit of trouble processing verbal things. So audio books and things that are just people talking to me, I zone out and I lose track of it. So if given the option, I always want to read something instead of listen to it. The transcripts, Ryan has not had an opportunity yet, superhuman though he is, to transcribe all of our episodes. However, he is working on them. And so if you, like me, are a visual person and that transcript is going to help you, please do check out our podcast page, adaptavist.com/podcast. And you can get those transcripts right there. That's a super nice thing. It just made my heart sing. It was like Christmas when Ryan told me that. So in keeping with our theme, our gift to you, some transcribed episodes.
Ryan Spilken:
It's February 9th, the day we're recording today. And Christmas is either really early, or really late. Either way, we'll take it. And our first place to jump into is the Atlassian Cloud. And starting with Jira Cloud, where we have three updates to the deployment feature. First of all, you're able to use a date range filter in your deployments. You're able to export all of the information around your deployments directly from the deployment view. And the new insights into deployment frequency will give you a thorough understanding of your deployment frequency right in the palm of your hand, because it's also available officially in mobile.
Ryan Spilken:
There's also some new nice little touches to improve your quality of life while working in Jira, including the Code feature enabled automatically when you connect a code editor tool such as GitHub or GitLab. In the new issue view, you can remove all of the attachments from an issue at once, which is a nice delete all function. And with your classic software projects, you can now enabled in-context help with the Help button.
Matthew Stublefield:
Now Ryan, I'm going to let you finish. But as I was reading through the cloud notes earlier, I did think it was interesting this delete all attachments. Because you're about to talk about several new archiving features added to other products. And you all know me, I don't like to delete anything ever. So I was like, "You can archive this. You can archive that. You can archive this other thing. Oh, but delete all in Jira." I wonder what permissions will be around that, if any. Or if it's going to be like-
Brenda Burrell:
"Use this newfound power responsibly."
Ryan Spilken:
Maybe. Maybe it's actually a super secret archive button that they label as Delete.
Brenda Burrell:
That's not how it works.
Ryan Spilken:
No. Absolutely not how that works at all.
But speaking of archiving. In Confluence Cloud, you are now able to archive pages in bulk. The other big feature for Confluence Cloud is the new and improved team calendars, which is really just an interface overhaul. It's the same calendar with a nice new front-end. Which gives me hope that maybe the team calendars is going to get some love in the coming year.
Brenda Burrell:
There was something really cool in Confluence that caught our eye. And we all went, "Hmm." A feature in the works for second quarter is external collaboration in Confluence Cloud. And I'm just going to read this real quick. "Work securely with external clients and contractors, the external collaborator role," a new role, "Ensures clients can only access content and user information if they are explicitly granted access to the space to discuss."
Ryan Spilken:
It is worth noting that this is only on the cloud roadmap page, and does not have many details. So we are entering into the part of the show that we like to call wild speculation. But I think ... And now, Matthew has strong opinions on this. And he's probably right. But I think-
Brenda Burrell:
He usually is.
Ryan Spilken:
He usually is. It's something. But I think this is a shot across the bow at Google. What do you say to that, Matthew?
Matthew Stublefield:
I mean, I'm sure Google knows who Atlassian is. But I mean, this is ... That's quite the comparison there. So there actually is an app for sever data center of Confluence that facilitates this, and allows external collaboration. It's interesting that this is coming to cloud. It makes sense. As Ryan point out before we started recording, it probably is going to tie in with your Atlassian ID. Here's where we disagree. I think Atlassian's totally going to charge you for every external collaborator you add in. So you've got a 10 user cloud instance, or a 100 user something. And you add in too many collaborators, and ... This is perhaps unfair. But it would not be atypical for Atlassian to give you no notification your next bill will just be higher next month. And not only for your Confluence Cloud instance, but for every app that you have installed, you're going to get billed for those extra users. That's what I think is going to happen. So this is my main concern. Atlassian, you've gone through this with Trello, you've gone through it before.
Matthew Stublefield:
If any of you are listening, strong recommendation to put a banner at the top as soon as somebody goes over there, their license couch, or maybe disallow adding external collaborators if it's going to put you over the license ... I don't know. But it's cool. I'm excited. But there's definitely some PR and some user experience work to do here. Big UX opportunities here to make this good.
Ryan Spilken:
Well, this is why I think that they're aiming at that Google functionality. Because look, if Google Docs had a front-end like Confluence, it would be a world beater. Right? But it doesn't. It's bunk. To find other people's content is not as friendly. So if they had that kind of ... So Confluence brings that, and you bring somebody else in with an Atlassian ID, they just have to have an Atlassian ID. They don't have to have-
Matthew Stublefield: I just-
Ryan Spilken: ... a license.
Matthew Stublefield: I don't-
Ryan Spilken: but, but
Matthew Stublefield:
... think that's Atlassian's model.
Ryan Spilken:
That's not how they do things. You're right.
Matthew Stublefield:
And that's just not their business model. I was looking at renting a Wiki for a non-profit recently. And even for a small team, the Atlassian stuff was so expensive. Their model of sort of open collaboration and data mining as a means of driving the value to them as a company, that's Google's model. That's not them. Their model is subscription payments.
Ryan Spilken:
Yeah.
Matthew Stublefield:
That's what their ... Wild speculation.
Ryan Spilken: Wild speculation.
Matthew Stublefield:
That's where I think it's going to go.
Ryan Spilken:
We will definitely be tracking this story. We can't wait to see how this comes out. And I will probably be buying Matthew some sort of beverage as a, "You were right," reward. Okay. We've got a lot of news to cover, guys. So we're going to put a pin in that and come back to it. Wow. Over in Bitbucket Cloud, you're now ... And I think this is pretty nice, right? It's a very simple thing. It's subtle. But when you cancel out on a comment, it will now go into a draft. Your comments will be held for two days as a draft. Which is just a nice little feature in Bitbucket Cloud.
Ryan Spilken:
In Roadmaps for Jira, there are three new features. There's enhancements to the warning center, so they can warn you about which warnings you're going to be warned about. You're able to filter and find issues by issue key. Which to be honest, not much going on there. You can just type your issue key, and it will bring you directly to your issue. And finally, and I'm really interested on your take on this, you two. Newly created issues will match whatever filters you have applied at the moment.
Brenda Burrell:
That will irritate the ever living crap out of me.
Ryan Spilken:
See, this is what I thought you were going to say.
Matthew Stublefield:
I'm sitting here going like, "I love it." And I'm so happy they're finally adding this, because-
Ryan Spilken:
I knew it was going to go this way
Matthew Stublefield:
... when I'm in a software board and I have an [inaudible 00:10:28] selected and a version selected, and maybe something else. And I'm creating 20 stories or something, I absolutely want them all to have that. And I'm comfortable clearing those selections if I want them to be more generic. But I used the "Create Another" little checkbox a lot, and create strings of issues. And having it inherent, just off the board, I always felt like that would be an intuitive approach.
Ryan Spilken:
Well, what they say is that they're on a mission to uncover work that's being hidden by filters. So I wonder if that is fulfilling their goal. When you read the description, it's interesting. We'll see. Listeners, is it mission accomplished for Atlassian? Connect with us on social and let us know. And finally for the Atlassian Cloud, there is a feature that's rolling out on Jira, Bitbucket, and Confluence. And that is that they are removing the Media Picker. The Media Picker that most people don't actually use, will now go straight to your system's upload window. So if you're on a Mac, it'll up your finder window, on a PC, and so on and so forth. You're still going to be able to connect with Dropbox or Google Drive. But they're moving that to SmartLinks. So if you drop a link to any of those in a description, it's going to turn into a smart link. And wow, that's it for the functionality portion of the cloud.
Matthew Stublefield:
Yeah. So let's talk a little bit about some cloud news. ZDNet has an article about Atlassian Cloud Enterprise. This came out on February 2nd. So just a few days before we are recording this podcast. The big news here, I think there's two pieces. One is, Cloud Enterprise is going to have planned support of up to 20,000 users per instance. We see this number of supported users go up ... I don't know. It's not quite quarterly at this point. But it's been going up pretty quickly over the last year. So up to 20,000 users. Service level agreement, 99.95% guaranteed uptime, 24/7 support. SOC2, ISO 27001 encryption and transit. A lot of things that enterprises need.
Matthew Stublefield:
The point that I think is most interesting is the acknowledgement that a lot of large customers don't just have a single cloud instance. They have a bunch of them. And Atlassian looking to sort of lighten the compliance burden, and provide administrative tools that can span all of those. A central administration hub. Which I think is phenomenal. We don't really get any screenshots of that. But I like that they mention it is something that they're thinking about.
Matthew Stublefield:
What we do have a screenshot of at the bottom of the article, is about data residency. And we're going to link to a separate article on this topic. This is on the Atlassian Community site. It was published February 1st, so the day just before the ZDNet article. And it goes over some of the journey Atlassian's had so far with data residency. Now for those of you who are unfamiliar with this term, it's effectively being able to decide where your data resides, like what country it's going to be in. And that's important for a few different reasons.
Matthew Stublefield:
There are some countries that actually have laws that say to be in compliance, your data has to be stored within that country. Obviously, a big challenge for the cloud, where your data might be moved all over the place. So in simple, to massively oversimplify this, data residency for Atlassian means having a way in cloud to say, "I want my data stored here. And it's not going to be moved around to other geographic locations." Now this is quite challenging, because it's not just Atlassian, it's all of the plugins too.
Matthew Stublefield:
And the way that cloud works with apps, we've talked about this a few times. But if you're less familiar with it, the sort of app developers, they have to provide their own servers and infrastructure right now. So it means that they also have to effectively support data residency. So a lot of sort of big challenges there for everybody. Adaptavist, we've been working on this for a while now. It's complex, but we know it's super valuable for a variety of different customers. One of the things to highlight from the community post, Atlassian's asking for feedback. So of course as always, we encourage you if you got thoughts or feelings on data residency, go let them know. But I think there's a subtext here, it implies the decisions have not all been made. And while they're sharing a public-facing roadmap, they also acknowledge the plans and strategy.
Matthew Stublefield:
They're looking through June 30th, 2022. There's still a lot to figure out. There's still a lot of decisions to be made on data residency. There's still a lot of work to be done, because it is challenging. But this continues, Atlassian's march towards they want the cloud to be a better choice for enterprises than a private data center. And that means addressing security and encryption, and data residency, and uptime and all of these things, and doing it better in the cloud. I mean, they're investing in it and they're pushing in it. Like we talked before, there's a lot of things Atlassian's tried to do in the past, and not follow it through. Cloud though, it's been a decade now, more than probably. And they're doing it. And this is another step.
Matthew Stublefield:
So I think kudos to them for putting June 2022 as the date. I think that's probably reasonable. I think too often in the past, we've had either no date. Or like, "We'll be there in three months." And no, these are big, hard, complex things. So I do feel like the Atlassian architecture team, they often do a good job of being kind of realistic in setting those expectations. So we'll link to that in the show notes for those of you who want to dig in a bit further.
Brenda Burrell:
So it's great to hear that Atlassian is putting so much time and energy into enterprise cloud. But there are plenty of folks that are using Data Center. And for those of you who are, we have many, many treats for you today. I'm going to cover all of our on the prem Server and Data Center application updates. There are many of them, so I'm going to try and buzz through these fairly quickly. Jira Software 8.15 released February 2nd. Advanced Roadmaps is now part of Jira Software Data Center. So that is going to give you an opportunity to establish your bigger picture, explore alternative scenarios, all that wonderful stuff that you get with Advanced Roadmaps.
Brenda Burrell:
Another nice highlight is displaying image attachments in email notifications. A small improvement, but an important one. Issues don't always display images. And so they're now going to include a security token that allows the users to view images in their email notifications. There is some information in the upgrade notes. So do make sure if you are administering Data Center, take a look at that. And then a nice long list of issues that are resolved in 8.15. Take a look at our show notes for more information around Jira Software 8.15 for Server and Data Center. Jira Service Management, in Data Center, you now get Mindville Insight. And this is a big deal. This is-
Ryan Spilken:
You get Insight! And you get Insight!
Brenda Burrell:
"And you get Insight. And you get Insight." So many people are already using Insight. It's a very powerful tool primarily for asset management. Which goes hand-in-hand with what Jira Service Management is all about. So it makes sense that Atlassian would acquire Mindville, and then roll the functionality into JSM. So for those of you that are running JSM on Data Center, take a look. This is part of JSM 4.15. Some improvements to customer portals. Some nice, although not animated gifs that show all the screenshots. Official mobile support for Service Projects, a highly usefully feature. So official support will be coming for that. And improved data insights. And again, a nice lengthy list of resolved issues. Jira Service Management 4.15 for Server and Data Center, take a look at the release notes, which again we'll be linking to in our show notes.
Matthew Stublefield
So I think it's interesting here that Atlassian still frames it as Mindville Insight. Often when they acquire something, they rebrand it fairly quickly. And not only are they keeping the name, Insight. But they're keeping Mindville as part of it. For those of you who are long time listeners to the podcast, you'll recall we've talked to Mindville and Riada a few times. Because Mindville actually is split from Riada a while back. So it was all one company. The app development side went over to Mindville. The services side stayed at Riada. And we have some news this week, the release came out on January 29th, that Eficode, I assume that's how it's pronounced, E-F-I code, has acquired Riada. So Riada is one of the leading services companies in Europe. They're located out of Sweden.
Ryan Spilken:
I think the majority of their business is in Sweden. Eficode according to the press release is Europe's leading dev ops company. And so with the acquisition of Riada, Eficode is really just trying to invest more in the Atlassian ecosystem, and adoption of Agile and dev ops practices and tools. So at this point, this is always good news, right? More investment, more growth, more synergies and buzzes. But Riada split Riada and Mindville. And Mindville is acquired by Atlassian. And Riada is acquired by Eficode. And I don't know, I think there's something a little bittersweet about that. But I'm sure for everybody involved, this is great. So kudos and-
Matthew Stublefield:
Yeah, congrats to them.
Ryan Spilken:
... congratulations.
Brenda Burrell:
Congratulations. I think it's a smart idea for Atlassian to keep the Mindville Insight branding. Insight is a very common word. And by referring to it as, "Brand-"
Ryan Spilken:
Good point.
Brenda Burrell:
" ... Insight."
Matthew Stublefield: Yeah.
Brenda Burrell:
I mean, you're running the risk. There's so many things that you have insights into. So with it being such a generic word, you had to keep something. I like that they kept Mindville, because it references back to this is who actually created it. We may see that branding change in the future. But I think it's a smart move right now. And for those of us that have been around a while, it's a nice keep things consistent in a world of never-ending change. I'll just hold on to that.
Ryan Spilken:
And if the Eficode team needs us to come over to Sweden and chat about everything, they should just let us know. Because I'd love to go visit any time.
Brenda Burrell:
Yeah. We would. It would be a hardship. But-
Ryan Spilken:
We could do it.
Brenda Burrell:
... I think we could make it work.
Ryan Spilken:
When the time is right, of course.
Brenda Burrell:
When the time is right. Continuing on the Data Center Christmas train that we have going here. Confluence for Server and Data Center, 7.11 is now available as of February 2nd. And for your Dat Center enjoyment, analytics for Confluence is now built-in. Coming back to what I just said about Insights, the very first heading on this article is, "Get insights about your whole site." So site analytics giving you a lot of information about how everything is being used, going beyond page views, which is sort of, "People have looked at this page a time or two." This is a good solid analytics tool that gives you a lot of data around how everything is being used.
Brenda Burrell:
Team calendars, now part of Confluence Data Center. More love for team calendars. And some improvements to troubleshooting. Improved log files, greater clarity, et cetera, et cetera. And again, a massive list. And this one I think is maybe longer than the two Jira updates, of bug fixes and updates. So Confluence 7.11 for Server and Data Center. Release notes will be linked in our podcast show notes.
And last but not least, Bitbucket. Bitbucket, no Christmas gifts for you. Everybody else got something for Data Center. Nothing particularly called out here. Totally throwing our Christmas train off the tracks. But you can now update Pull Request to the latest version. That way if you're reviewing code, and someone else modifies the Pull Request, Bitbucket will let you know that you can update it to see the latest changes.
Ryan Spilken:
I think that's really cool. That's a nice stocking stuffer-
Brenda Burrell:
It is cool.
Ryan Spilken:
... right there.
Brenda Burrell:
It is. It's a nice stocking stuffer.
Matthew Stublefield:
But it's no Insights.
Brenda Burrell:
So Bitbucket users ... I don't know. If you're a developer, it might be even more important. So updated Pull Requests for everyone. Some database support being deprecated. And I should mention that this is Data Center and Server 7.10. So deprecated in this version, and will no longer be supported in version 8.0. Oracle 11G, MySQL 5.6, and Postgres 9.5. So if you're running any of those platforms, in particular you'll want to look at what you can do to upgrade. A short list of fixed issues for Bitbucket. But I think we can all agree that being able to update a Pull Request while you're viewing it is a gift worthy of calling out. So Data Center, regardless of what application you're on, there are gifts waiting for you. Go out, look at the latest releases. Have fun.
Matthew Stublefield:
And one thing we've talked about a lot is Atlassian penchant these days for putting features just into Data Center and not into Server's a differentiator. Now we all know Server's going to be going away. Which means some day we will all get these Data Center features, just for extra cost. But when they started doing this, I don't remember how many years ago that was. But they started just doing Data Center exclusive features. I remember Ryan and I at least being like, "They could've put that on Server. That's not big a deal. This is just about the licensing."
Matthew Stublefield:
But a lot of the things that we're seeing going into Data Center now are huge value add. These are really big deals. They are big pieces of software, a lot of time and investment. A lot of, lot of value for your teams. But it reminds me of when I first started working with Atlassian back in 2007. There were a lot of challenges. It was super cheap. And I had conversations with people like, "We would be willing to pay more if it was ... Make it better and charge us more, please." And I'd be emailing support like, "Why don't you have these features? Why doesn't this exist? We would pay you to add these things. Please do." So I can't feel too bitter about the fact that Atlassian is charging more for so many great improvements and features. It's costs money to do it, right? So yeah, there's a lot of value here. I mean, getting Advanced Roadmaps and Insight just built in, having those tools. That's cool. It's great.
Ryan Spilken:
I agree. I agree. All right. And now we're just going to take a look at some general Atlassian news. Because well, there's just been a lot of it. And look, I can't believe I have to say this. But Atlassian co- founders and CEOs, Mike and Scott, went on another podcast first. I can't ... I'm just
Matthew Stublefield:
I'm disappointed in that.
Ryan Spilken:
Right? Right? When they-
Matthew Stublefield:
It's this little one you may or may not have heard of. It's no Adaptavist Live. And if this is your podcast of choice, you may be unfamiliar with NPR's How I Built This.
Ryan Spilken:
I mean, there's a whole world out there that doesn't even know what NPR is, right?
Brenda Burrell:
What? What? How's that even possible? Given that Atlassian advertises on NPR, I think NPR has probably got a lot of overlap with the core audience. Just saying.
Matthew Stublefield:
Could be.
Brenda Burrell:
Could be. Maybe. I don't know.
Ryan Spilken:
So Mike and Scott are featured on this episode. And we will grudgingly link to that on our show notes. Now, let's talk about that turkey. What I mean by, "That turkey," is the money, man. Because if you're an owner of Atlassian stock, you recently got an update from them with some really interesting news inside of it. But the most important statistics we thought we'd call out was that Atlassian is seeing a health 23% year-to-year growth. And 95%$ of their new users are going cloud. Now, we could speculate a couple of things about that. But we're probably not going to. Well, we might go ahead and speculate anyway. But these are big statistics. And it shows that their cloud push is working to some degree.
Matthew Stublefield:
Yeah. I mean, I will say, I'm always skeptical of the massive amount, everybody going to cloud. Because we don't know if they stick with cloud, they might be doing Data Center. They might have a small [inaudible 00:28:49]. If you quantitatively go, "We got a 100 new customers. But out of that 100, 98 of them are on 10 user cloud licenses." That said, this Q2 report also includes 37% increased subscription revenue. So the numbers don't lie. Whether or not those people are staying in cloud, or if they're going in DC, whatever. The company's continuing to grow and do well.
Ryan Spilken:
Yep. And they're doing so well that they announced the date of their virtual conference for 2021 in this newsletter. So now you heard it here first, Atlassian Team '21, April 28th and 29th. Still not on the website. But is the shareholders-
Matthew Stublefield:
There's no other details.
Ryan Spilken:
Yeah, there's no other details yet.
Matthew Stublefield:
We don't know what's happening at Team 2021. I mean, we could just be staring ... You remember that Christmas video of the guy who plays Ron Swanson just sitting in front of a fireplace, drinking whiskey, drinking Scotch? It could just be Michael Scott sitting on the beach, drinking Mai Tais. We don't know.
Ryan Spilken:
I mean, honestly, I would pay for that. That sounds delightful, frankly. But yeah, so the date's out there. No details yet. But we know when it's coming. So you can all stock your fridges accordingly.
And finally on today's show, some big news from Adaptavist. We've launched Project Configurator for Jira Cloud. And joining me to discuss Project Configurator for Cloud is product manager, Paul Saunders. Paul, welcome to the podcast.
Paul Saunders:
Hey, Ryan. Thanks for having me on.
Ryan Spilken:
A pleasure to see you, sir. Paul is not just a project manager, he's also a gifted multi-instrumentalist and tremendous personality. You're a good time, man. Good to have you here.
Paul Saunders:
You're too kind, Ryan. Too kind.
Ryan Spilken:
Well, I try. All right, Paul, why in the world did we build Project Configurator for Cloud?
Paul Saunders:
Oh, wow. That's a long story, but let me try and condense it down into something a little bit shorter for your listeners to not fall asleep to. Yeah, so many of you will know that we've had Project Configurator for Jira Server and Data Center out for many years now. It's a really popular product. It's absolutely key, one of our staple products that we have. And we've had so many people, including Atlassian saying, "Hey, you guys, you need to build a cloud version of this."
Paul Saunders:
Well, unfortunately the APIs for Jira Cloud have not really been in the right spot to actually go and actually build and deliver something that was useful for potential customers there. But over the last year, we've been working really closely with Atlassian, prioritizing the API development. And yeah, we're in a position where we finally feel that we've got critical mass of the actual API supported, and we've got something that is potentially useful for people. So why not get it out there, see what people think, give us their feedback. And yeah, it's the first iteration of this product. And hopefully something that we'll build on, improve, continue to work with Atlassian and make additional features as we go.
Ryan Spilken:
So Paul, maybe there are a few of our listeners who don't know the purpose of Project Configurator. So what functionality are we bringing to the cloud?
Paul Saunders:
Yeah. Great question. Okay. So what Project Configurator for Jira Cloud allows us to do is to connect essentially two Jira Cloud instances together, and allow you to move configuration data between one instance and another. So that's what we call configuration management. It allows you to perhaps in a staging area or some kind of templated instance of Jira Cloud, allow you to set up the configuration, like a new issue type, or a new permission scheme, or something like that. Allows you to test it in that test or staging area. And then rather than copying that over by hand, which you would need to do today prior to this release, it allows you to at the click of a button, actually move that across. And so it takes away all of that manual effort. But also taking away this kind of de-risk making mistakes in that manual configuration management between instances.
Ryan Spilken:
So Paul, does Project Configurator do any sort of reporting to let you know that the configuration has been successfully moved across, and is now available in the new instance?
Paul Saunders:
Yeah. Yeah, it sure does. So what we actually do is we do a simulation before it actually moves it across as well. So when you've chosen the instances that you're trying to connect, and you've chosen which project you want to move across, it actually goes through all of that project configuration. And all of the, what we call core configuration as well. And it checks that it's able to move it across before it does it. Because what we don't want people to do is actually press a button, and it completely screws up their production instance, obviously. Because there will be scenarios where it might overwrite something, or there might be some essential prerequisite that's missing there.
Paul Saunders:
So it'll basically, it'll go down and do a comparison and say, "Yeah, you're good. You're good. Hang on, here's a problem. You're going to need to fix this. Or you're going to need to eliminate this before you actually do it." So in the Server product, we had that concept of a simulation, but we don't force the user down that particular route. Because we kind of say, "Yeah, we're all grownups. We recommend that you do a simulation." But we don't force it. In this case in Cloud, we took a step back and we said, "Actually, we want to force a simulation beforehand." And as you say, when we do it for real, we also give that feedback as well. So yeah.
Ryan Spilken:
With Project Configurator Cloud, are you able to export configuration as code?
Paul Saunders:
Not right now. But that is something that's on our roadmap. So one of the use cases that we do solve in the Server product is that people want to take a kind of a backup of their configuration and dump it into XML. That was in our plan. But we didn't include it in the release scope. So that is something that we are looking to do going forward. And furthermore, we want to actually be able to integrate with the Server product as well. So potentially do server to cloud, and vice versa in future.
Ryan Spilken:
Awesome. What do you think is the killer feature of Project Configurator Cloud? What's your favorite part?
Paul Saunders:
So for me, my favorite part and the part, and the part that I'm most proud of is not so much a feature. But it's the user interface and the user experience that we provide. We put a lot of work into actually making it really, really user friendly. And making it intuitive to use. So you see quite a lot of apps out there where you kind of need a computer science degree to figure out how to use them. In this case, we don't expect a child to go and do it. But we have this kind of linear step where it actually tells you, "What is it you want to move? Where do you want to move it to? How do you want to move it? Right, here's a button to press to test it. Here's a button to press to do it for real." We think that that ... We're really proud of what we've done with the user experience there. And it's quite a sort of a groundbreaking set of design challenges that we've overcome in this particular setting for us. So yeah, I'm really proud of that.
Ryan Spilken:
All right, Paul. Atlassian has announced that they're working on a similar feature that's going to be built in to Jira Cloud in the future. What's the deal there, man?
Paul Saunders:
Well, that one took us by surprise a little bit as well, because we were working with one team on this. And then we found out another team was working on that. But do you know what? That's fine. We love competition. And being first to market doesn't necessarily mean it's the most successful. We've seen lots of examples of that in the past. But once we thought a couple ... A couple of the weeks out, we thought we were going to be first to market. And for sure I really wanted to get there first.
Ryan Spilken:
Well, there are going to be some crucial differences between our functionality and what they offer built- in. And maybe that's where the key differentiator is, right?
Paul Saunders:
Yeah, sure. So for sure they'll have absolute strengths that they'll be able to do. So they don't need to use public APIs to actually work with that. So for sure that'll have a lot more features. But we think with our user experience, with our enhanced reporting capability. And for things like doing app migration as well, we think that we can have an edge and we can have a product that will stand the test of time.
Ryan Spilken:
Excellent. So Paul, who helped you build this thing?
Paul Saunders:
Well, it was a confluence of multiple teams, Ryan. Did you see what I did there?
Ryan Spilken:
Oh, I saw it. I almost liked it too. Almost.
Paul Saunders:
Yeah. We had a team who works with me, is largely based in the UK. Have been working on some of our other next generation products on the cloud side of things. We have a team that's based in Seville in Spain who has been working on the previous version of Project Configurator. And then we have all kinds of other kind of shared service teams that brought this together. I think in the last count, there was something like 40 or 50 people who contributed to this project. So it's been a real labor of love across a lot of people. So yeah, really proud of the effort we put in, in a short period of time as well.
Ryan Spilken:
Excellent. Well, Paul Saunders, thank you so much for joining us today to discuss the launch of Project Configurator for Jira Cloud. See you soon, man.
Paul Saunders:
Thanks for having me, Ryan. Always a pleasure.
Matthew Stublefield:
All right. So all our viewers at home, thank you for joining us for episode 110 of Adaptavist Live, the Atlassian Ecosystem podcast. As always, remember to follow us on social @Adaptavist. Hit us up, let us know about your Q2 predictions, and any gifts you would like to share with us to liven our February holidays. And for Ryan Spilken, Brenda Burrell, and myself Matthew Stublefield, thank you so much. And we will see you next time on Adaptavist Live.
Ryan Spilken:
Oh, great. Good job.