Transcript: The Atlassian Ecosystem Podcast Ep. 125 - Who wants Trello shots?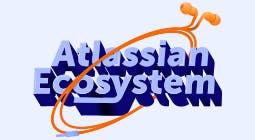 Transcript
Ryan Spilken:
Hello and welcome to the Atlassian Ecosystem Podcast. This is episode 125, and hopefully you're ready to join us for Trello shots. Trello shots. Trello shots. I am your host, Ryan Spilken, and joining me today are Matthew Stublefield and Brenda Burrell. Matthew, Brenda, what are your favorite flavors of Trello shots?
Brenda Burrell:
All of them.
Matthew Stublefield:
I'm partial to the "Taco" shot.
Ryan Spilken:
Well, okay. Look, we have to behave ourselves, and that means we're going to have to save the Trello shots till right before we get done, okay? Because there's quite a few very tasty looking Trello shots over there. But we're going to forego those for the moment and begin as we so often do with the Atlassian Cloud, and relatively light period for the Atlassian Cloud because it looks like they have now extended to releasing product changes monthly. First things first, for the Atlassian Cloud overarching product, they're moving to a monthly release cycle. So they've heard that teams need more than two weeks to prepare for the changes. So if you're on the bundled release track, you will now be receiving your changes just once per month, not twice, once. Three times, too many.
Matthew Stublefield:
It's right out.
Ryan Spilken:
Going away from the Atlassian Cloud platform and onto the Jira-specific platform, they've fixed a few things, including bugs in the participants' field. So again, this isn't a feature rolled out. It's a bug report in the feature list. Now, though, you can see the participants on an issue if it has the participants' field in it. If the field isn't on an issue, ask your admin to add the participants' field to your screen. We'll, of course, provide links to this information in the show notes. You're also now able to see subtasks on cards in classic boards. So you'll see the total number of sub-tasks, including tasks that are already done, nice touch, on your Jira classic core business project boards.
Ryan Spilken:
And finally, and this one they're making a big deal about, they've got some trumpet emojis going on. Hear ye, hear ye. I'm hearing the Walt Disney Robinhood dat, dat, dat, dat, in my head when I look at this. But the most commonly requested advanced Jira roadmaps feature is now a reality. Now they also give this a bit of a disclaimer. They say, "If it's not the most requested one, it's really close." The header of advanced roadmaps has been reconfigured. It's been organized in a way that takes up less space. When this is activated, in your instance, you're going to get an onboarding tour. There is also some documentation that Atlassian has released to support this. So are you an advanced roadmaps user? Let us know how that's treating you on social at Adaptavist.
Ryan Spilken:
And now for Jira work management, we've got two updates. First, you can now reorder the fields in your list. Because everyone visualizes their work differently, you might want to customize the order that the fields are listed in. So go for it. And as another touch that you project managers out there are going to love, you can now link items in the timeline view to indicate dependencies. And finally, in the Atlassian Cloud updates for this two-week period, Compass. This is the first time we've seen the new product Compass on the cloud release notes. And it's worth noting, we did discuss Compass with distinguished product manager, Sherif Mansour, but the update is for a product that doesn't seem to be available.
Matthew Stublefield:
You can join the list, which I did months ago. None of us, as is often the case at Adaptivist, or at least for me. I don't have Compass in my cloud account. It's still not generally available through point A. But if you don't recall, the beginning and end of Compass, the description we have is that it gives software development teams a bird's eye view of the digital services across the organization, connecting engineering output with the teams that support it in a single trusted place. And I'll be frank, I have no idea what that means. It sounds like it's connecting the people using Jira service management to the people writing code, but we already have that. So I'm assuming it's something new and special and, given a lot of the other work Atlassian's done recently, probably pretty darn cool. But all we know about it right now is that it has both components and labels.
Ryan Spilken:
And so if you're a Compass user, you're going to be able to add labels to enrich your components. We've said words. We're not sure what those indicate. So as the Compass situation unfolds, we will continue to keep you updated. Of course, you can look for release notes and everything that we talk about on today's episode in the show notes on adaptivist.com.
Matthew Stublefield:
Turning to Jira on-premise, we've got a software 8.19 out 26th of August. And a couple of small things, and one big exciting thing. So first off finding duplicate user accounts will become easier. No longer do you just have to wait for somebody to complain and say that they can't log in, or they're not getting their permissions. You can actually be a bit more proactive and find it. And lastly, it has introduced pagination to the view screens page. And I assume we'll see pagination coming to other pages in the not so distant future, which helps with load times. It's one of those features we probably should have had forever ago, but none of us ever thought of. So thanks Atlassian. It makes me feel silly. I'm like, "Oh yeah, pagination. Why didn't we have that sooner? That's great. That's really good."
Matthew Stublefield:
But the big one, and this one I'm going to steal Brenda's thunder a little bit here from the Jira service managed updates, because this update is on both software and service manager. We see it in both places. Turn data insights into a competitive advantage with the new data center DevOps template and DevOps dashboard. So this is something you'll want to go out and take a look at the release notes. Look through the screenshots, open up the additional article of "Make The Most Of The Data Pipeline with the DevOps Dashboard." This is an all new dashboard with a ton of data. Very helpful. Very cool. And one of the things I think is particularly interesting about it is that you can use it and make it available in both Tableau and Microsoft BI.
Matthew Stublefield:
So going to Atlassian's open DevOps sort of priority and the direction they'd been driving, integration with other tools from the onset, which is very cool. I was actually talking with a project manager at another company a few weeks ago. He works for a consulting firm around Microsoft's Power BI. That's what they do. And knowing that Jira software and Service Management is just going to have this out-of-the-box Power BI for the DevOps dashboard, I think that's going to get a lot of people excited. So very, very cool. Once you've got your dashboard, figure out how you want it to adjust and transform your data. You can schedule regular exports, you can add more data points, you can do all kinds of stuff. So it is sweet.
Matthew Stublefield:
This is a continuation of the work that Atlassian's doing with the insights. We use that word a few times. These insights were just little gadgets or widgets. This is a whole new level. So take a look at that through the show notes. Last things on Jira software, some bug fixes, some improvements to Jira security, upgrade to the PostgreSQL JDBC driver, just good things for email handlers. But definitely take a look. I'm really excited for the DevOps dashboard. That's the thing that would get me upgrading.
Brenda Burrell:
Well, Matthew, you did steal some of my thunder, but Jira service management 4.19 does have additional thunder. So in addition to what Matthew has covered for Jira, Atlassian has given some love to insight assets. So they have put in some improvements around approvers related to specific assets. Previously, you could source approvers from Jira user picker fields, and that's good, but that's limited. So they've gone through and they've added some functionality that allows you to source approvers directly related to the assets. The release notes link to documentation on approvals for insights, so if this is something you're interested in, please look through these. They'll be linked in the show notes.
Brenda Burrell:
In addition to approvers, they've also added some language supports. So the following languages are now going to be available in Jira service management, as well as the equivalent insight app on the Atlassian marketplace, and that is Danish, Dutch, Finnish, Hungarian, Italian, Korean, Norwegian, Polish, and Swedish. So, nice to see a little bit of love being given to insight asset management. And then there's also better change management for your projects.
Brenda Burrell:
So there's a guide and, again, we'll link this in the show notes, to help you manually adjust your projects to use new workflow, asset management, automation rules, and more. So there's a new workflow that follows ITIL best practices, automation rules that will move different types of changes through different paths on the workflows and takes care of some repetitive tasks, allows you to create custom fields that will store detailed information on how you tackle your changes, allowing you to make sure that everyone working on the change knows what they're doing or can quickly roll it back if it turns out that they don't. These custom fields include implementation plan, test plan, and backup plan. This makes my heart happy.
Brenda Burrell:
There will be an inventory of asset and configuration items that will be a digital representation of everything that you own. And you can open changes against these assets, include details about them in your changes. This allows you to communicate to everyone involved what the context is on a particular change and evaluate risk. You can also add owners of assets as approvers, which ties into what I talked about already with the workflow changes or the approver changes. Instead of a fixed group of users, it's people with the expertise and knowledge specific to those assets, so that's once you've added those specific owners. Lots of cool updates for IT service projects, again, linked in the show notes.
Ryan Spilken:
Over in Confluence world, a security advisory was issued on August 25th that is high priority. An OGNL injection vulnerability exists that would allow an authenticated user and, in some instances, an unauthenticated user to execute arbitrary code on the Confluence server or data center instance. The vulnerable endpoints can be accessed by a non-admin user or unauthenticated user if allow people to sign up to create their account is enabled, which is a feature we often recommend people turn off. But that's beside the point. So this is a critical vulnerability. The solution is quite simple to upgrade to the newest version of Confluence, 7.13. However, if you are unable to upgrade at this time, there are some temporary workarounds that are provided in the article that we'll be linking to in the show notes.
Brenda Burrell:
And in BitBucket on-prem news, BitBucket data center and server 7.16 available as of August 31st. A few highlights include requiring Jira issues in commit messages. This allows you to help track your work from development to production, in that we're now able to use a commit checker to ensure that your commits include Jira issues. And this is all built directly into the BitBucket data center project and repo settings. So admins can easily configure and set requirements for verifying Jira issues exist in every commit pushed to a repo. This is pretty cool. It allows you to make sure that the Jira issue exists in every commit push to a repo and the commit created when a pull request is merged. Now you can set up those requirements or those settings however is going to work best for your workflows. You can create exemptions to skip the validation on commits that contains certain terms are pushed by specific users. If this is something that is of interest to you, there's some detailed documentation linked from the release notes, which we will link to in our show notes. Definitely worth digging into that one.
Brenda Burrell:
Another highlight is, viewing white space characters in the dif. So you can now view your white space characters, both in the unified and a side-by-side dif. Admins can now change the default behavior for automatically declining inactive pull requests, allowing you to control whether or not the setting is enabled by default, without removing the availability of the feature. And you can modify the default inactivity period. So just some tidying up and housekeeping there.
Brenda Burrell:
One thing that I think is really cool that has been added is the ability to create a pull request description template at the repo level. I'm a big fan of templates. I'm a big fan of good, solid descriptions. This allows you to set up a template so that, when you submit your pull request, you've got what you have specified as your information going into it. I think it's really, really cool. You can now schedule regular exports from the data pipeline screen. You can choose whatever cadence works for you.
Brenda Burrell:
And Atlassian has changed the name of Adopt Open JDK is now known as Eclipse Adoptium. That just makes me giggle. And BitBucket's 7.16 now includes support for running elastic search 7.10.2, and get 2.33 for server. As always, if you're getting ready to upgrade, review the release notes. There are a few bug fixes in place. A nice little update for BitBucket on-prem. Okay, we've talked about all the updates. Is it time for the Trello shots yet?
Ryan Spilken:
Yeah.
Matthew Stublefield:
Trello shots. For the longtime listeners of our podcast, at the end of the year, we like to have a shot cast. I'm sorry to say, that's not this.
Ryan Spilken:
We're not actually drinking now.
Brenda Burrell:
Stay tuned-
Ryan Spilken:
Stay tuned
Brenda Burrell:
... for shot cast 2021.
Matthew Stublefield:
For now, though, we do have a couple of really good piece of news from Trello. The first, I was so excited to see this this week. And it seems like just, I think, two podcasts ago, I'll be honest, I was bagging on Trello a little bit, like the cost. And actually, I don't remember. I'm looking at Ryan and Brenda and I don't remember if this was on the podcast or if it was on a different call I had with somebody. But I was talking about the cost of Trello for enterprises and how it had just gone way up, and the way that they're approaching integration with an Adaptavist ID and the impact that had on licensing, and all these things. It was a little problematic. We talked about it on the podcast a couple of times.
Matthew Stublefield:
And then along comes news from Trello, published August 24th. And then we've got an article from Aura Apps published by Dan ivory, explaining the news from Trello. Trello's made some huge moves in their licensing. It's super exciting to me. So they've gotten rid of Trello gold, which is sort of a holdover from before Atlassian acquired Trello. I actually used to have a Trello gold account years ago. They renamed premium to business. They've introduced a new pricing tier called Trello standard. But the big one is, for free plans, you now get unlimited power ups for all of your boards and can get the custom field power ups and all kinds stuff. I didn't have a before and after, but they've changed the number of Butler automation runs you can have as a free user or as a standard user. I think that's gone up, which is pretty exciting.
Matthew Stublefield:
You get custom backgrounds of stickers on the free plan, which I think they had removed a while back and now that's that's restored. And then for the standard and enterprise plans, standard you get unlimited boards, unlimited storage, advanced checklists, custom fields, a thousand automations. It's perfect. I'm super happy with these changes. This is exactly what I want to see from Trello. And I don't know if I've talked about much on the podcast. I've been moving to Evernote lately for a lot of my stuff. And I've always been pretty happy with their price, and they've introduced some really nice features. I feel like this puts Trello back on the board for me because it was reaching the point of I was a little skeptical where it was going. This price and licensing, I think they're spot on. I think they're in a really good spot. I don't know if either of you agree, but I think they've nailed a price that's going to be really attractive to a lot of individuals and a lot of companies.
Brenda Burrell:
We are rendered speechless.
Matthew Stublefield:
I can see Ryan's reading this for the first time.
Ryan Spilken:
No, I'm listening. I find the whole thing, the whole pricing model, all the changes they made, to be really convoluted. So Dan's explanation really sets it out, but he really had to go in to get it done. He really had to untangle some stuff.
Matthew Stublefield:
Yeah. Good on you, Mr. Ivory.
Ryan Spilken:
And good on Trello users too. I still don't know what someone's going to really automate the heck out of on their board, but the higher automation limits, the unlimited power-ups, that's a beautiful thing.
Matthew Stublefield:
I think the big one's probably going to be recurring tasks. That's the number one request I see from people, and you can only really do that with a Butler automation.
Ryan Spilken:
Yeah, and that's one of-
Brenda Burrell:
And we'll be talking about that momentarily.
Matthew Stublefield:
Oh. Oh, what are we talking about next, Brenda?
Ryan Spilken:
More shots?
Brenda Burrell:
I will be talking about some more Trello shots. One of them being email reports and one being command sharing, which allows you to share automations across boards. So fresh off the heels of all of these wonderful updates, two additional updates to Trello. You can now create scheduled email reports for important high-level information on a board for cards that are overdue or due soon, your assigned cards, and a weekly board snapshot. These reports can be emailed to anyone, including yourself, your teammates, your stakeholders, and people that aren't on the board. I can see where that would be extremely useful. We will link to this blog post, which gives you the steps for setting up an email report. Have fun with that. That could be a really nice feature in there.
Ryan Spilken:
There's a sick GIF in there.
Matthew Stublefield:
There's a sick GIF alert.
Brenda Burrell:
There is a sick GIF. Sick GIF alert.
Matthew Stublefield:
It's like the issue filter subscription in Jira, but I really want the Jira team to go steal Trello's UI because in terms of grabbing some bit of data and saying, "Send this in an email," it is nice. It's a nice flow.
Ryan Spilken:
Yeah. Yeah. I think that the cloud team was on your wavelength there, but they're not there yet. This is like, it kind of gives the vibe of the email that it generates is a little team central-ish. I think there's some cross-pollination just happening all over the place over there.
Matthew Stublefield:
Maybe.
Brenda Burrell:
And the blog posts does recommend, whether you're doing this at the beginning of the week to start everything off on the right foot or at the end of the week to celebrate all your accomplishments, it is very team central. And I think it's really nice.
Matthew Stublefield:
Those are good observations
Brenda Burrell:
Onto the final Trello shots, automation, the blog post heads this with the first rule of automation, don't keep good automation to yourself. My brain immediately says the first rule of automation is don't talk about automation.
Ryan Spilken:
Of course it is.
Brenda Burrell:
Of course it is. That's just how my brain works. One of the reasons that automation is very powerful is that it brings a defined process to a workflow that goes beyond just saving time on tedious tasks. It allows you to reduce human error that's introduced when you're repeating something manually over and over again. So if you have a set of rules that you'd want to repeat, and you've got it all set up on one board, this feature is going to allow you to share that across other boards. So instead of having to go through all the labor of setting that up on multiple places, you can now share the commands for rules, calendars, and due dates.
Brenda Burrell:
This allows you to, like I said, basically just duplicate something that you've set up in one board to another. There are instructions on setting this up. The GIF is not as sick on this one, unfortunately, but we'll take what we can get. And you will have the option to see what boards a command is already running on. You can disable it if necessary. So cool. Some very nice, tasty, little Trello shots for this episode.
Matthew Stublefield:
Very exciting. If you're a free user, you get all that. That's a thing you've got now. That's pretty sweet.
Ryan Spilken:
And so that's it for this edition of the Atlassian Ecosystem Podcast. Thank you so much for listening. Be sure to like, subscribe, and share wherever fine podcasts are liked, subscribed, and shared from. So for my colleagues, Matthew Stublefield and Brenda Burrell, who are totally shwasted on Trello shots, this is Ryan Spilken, and we'll see you time on the Atlassian Ecosystem Podcast, part of the Adaptivist Live family of podcast shows.