Transcript: The Atlassian Ecosystem Podcast Ep. 127 - SPECIAL EPISODE Adaptavist Partners on the State of Atlassian 2020-2021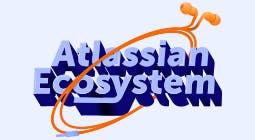 Transcript
Ryan Spilken:
Hello, and welcome to the Atlassian Ecosystem podcast. This is episode 127 and it's a special edition where we're going to talk with Adaptavist partners on the state of the Atlassian Ecosystem in 2020 and 2021. This episode is going to feature interviews with executives from within the Adaptavist partner network, including kreuzwerker, Easy Agile, and DEMICON. Being that the financial year is ending and beginning all around the world right now, we thought this was the perfect time to reflect on some of the trends that are influencing Atlassian users and their teams, as well as catch up on what our partners have in store for the coming quarters. So we're going to kick things off with a matter that's dear to every Jira service management team's heart, and that is IT or ESM. And joining me to discuss that is the head of Atlassian Consulting for kreuzwerker, Lars Bachmann. Lars, thank you so much for joining me.
Lars Bachmann:
Thank you very much, Ryan, for being here, of course.
Ryan Spilken:
Well, I show up where I can. It's great to see you again, Lars. Lars, a previous guest on the podcast, look up that episode and enjoy the talk. But today, Lars, we're going to talk about service management, a tremendous and burgeoning field amongst the Atlassian Ecosystem. So tell us, why is service management more important than ever for business?
Lars Bachmann:
Well, you obviously have the corona impact here. People are working from home and people need their services online and 24/7, 365 days, that's just one aspect. But I'm quite sure we are moving in a direction we would've ended up anyway maybe 10 years later, maybe 15 years later or five years later, I don't know. But first of all, the major important thing here is like, it is what, why, and how? Because only the how brings to you service management on the table, all the other things like what and why, that's something totally different. But nevertheless, this is the important questions to ask why it is getting more and more important and moving on from IT to all other businesses. I think that the core here is the service delivery aspect, like internal and external services, that's not nothing entirely new, we had this 50 years ago but we have now an IT or IT tool impact here. And just because fancy IT departments were showing off how it really works, how it can be done, others follow in that footprint.
Lars Bachmann:
But I want to point out and illustrate this with a complete different example that's just Amazon. Why is that Amazon? Well, yes, of course, kreuzwerker is partner of Amazon, highly decorated and well known but I'm more pointing in the direction of the online bookstore.
Ryan Spilken:
Go on.
Lars Bachmann:
Amazon. Looking back, we had this shopping thing 50 years ago, maybe 100 years or 200 years ago-
Ryan Spilken:
People have been shopping for a while, Lars.
Lars Bachmann:
Yes, yes. Yes, going to the market. Now we have Amazon. And having a closer look on that, it's just like how they did change the game quite a bit, is about the shopping experience and the shopping delivery. And why is that? They just made it easy and that's how we come closer to the service management aspect. They just made it fucking easy to shop and spend your money on items. And it's just so easy from selection of items to payment and the delivery in the end and on top of all that, they add intelligence. And that's where it really becomes fancy and we are really moving into the future of service management.
Lars Bachmann:
We know what you did last summer and they know what you're going to buy next summer. It is scary a bit, yes, but gathering all this information, that's just the future and that's giving us an extraordinary experience when you shop at Amazon. And this is not a conversation of Amazon, sorry, I stop this now. But for illustration, it's quite cool because it completely illustrates the way service management develops and why it has to develop.
Ryan Spilken:
Well, let's take that Amazon example just for a second and expand on it a little because Amazon as you mentioned, starts as a bookstore. And then it adds this and then it adds that, and then it adds this. And before you know it, you can get anything at Amazon. 50 gallon buckets of horse feed, whatever you need, it's all there, right?
Lars Bachmann:
Yes.
Ryan Spilken:
This brings us back to the question because IT service management started as just your IT boffins needing to take care of people's hardware and delivery and software and such, but that's transforming, that's becoming more of an enterprise concern. So do you think all ITSM is bound to become ESM?
Lars Bachmann:
Quite naturally. I would rather call it service and solution delivery. I like that more simply because it's not all, but service is just like yes, it is or service is sort of, but they're presenting individual solutions to employees and serving the company in that way. And yes, companies that do realize that they need to provide, need to enhance services and solutions for their teams, they then just quite naturally move on to enterprise service management because that's what the entire company needs and every business team needs as well.
Lars Bachmann:
We just have a funny use case where a procurement office, a procurement business line from a major company, they're having already Jira in line and online and using it but you can't believe it, that they're just adding new tickets inside their Jira, and they're not using Jira service management and that's bit surprising. And obviously they approach us because they want to have automation, automation, automation, they don't want to manually put in the approval of people and so on and so on. And that's again where we end up automated all, if you can.
Ryan Spilken:
If you can. Let's talk a bit about tooling because we're talking about automation. The tooling landscape to deliver these service management projects is changing. How would you sum up the changes in the tooling landscape around ITSM or ESM?
Lars Bachmann:
I'd say that every solution provider, every tool provider moves in the same direction. They have to. Artificial intelligence, machine learning, chat ops, AI ops and so on and so on, you name it. That's just like it's written on the wall, they have to do it and some progress better than others. So obviously you have that service now and Micro Focus, BMC and so on and so on, and then you have Jira service management that was what title they got from Gartner, Visionary ITSM tool, the only one in that quadrant. So everybody tries to pick up this and you can tell who's doing best, let's see in five years.
Ryan Spilken:
No, good call, good call. Now you mentioned AI and machine learning. How is AI machine learning, predictive analytics, how are those going to evolve the service management landscape?
Lars Bachmann:
Just imagine, you want to hand in your expenses for your last business flight and you're putting this information in your Jira service management, that's fine and somehow you will get your money. But just imagine the system is telling you straight away based on data like resources, how long did it take in the past and so on? And they would just tell you, okay, we're going to have this closed, this ticket closed in two hours. And if it's major IT changes you want to figure, or if you need additional services getting provided to your team and you just know that's arriving tomorrow morning before your team starts working, that's just brilliant. And that's what we need.
Ryan Spilken:
So it's a little bit calling back to that Amazon thing. It's that intelligence layer that says okay, well, you're submitting your expenses, would you like to log your time for the trip?
Lars Bachmann:
Yes, yes. But that's the future because we want to automate and you want to have all the data used because otherwise, it's just another tool you implement, but what do you do with the tool and how can you make sure that your business benefits in the long run from that tool?
Ryan Spilken:
Well, one of the ways that Adaptavist looks at getting more out of your tooling is through integration. And I know that's something that kreuzwerker also is focused on. So what role do you think integration plays in delivering a high performance ITSM strategy or ESSM strategy?
Lars Bachmann:
It's a key role definitely, simply because looking at the enterprise companies, they have this massive SAP and whatever in place, and obviously you won't be able and you never can replace all the other tools by just one. And so interconnection here, integration, it has to be really easy. And nowadays, it's just like sometimes, some integrations are just the pain in the... you know?
Ryan Spilken:
Yeah.
Lars Bachmann:
And therefore, it's highly important, that would be one thing that needs to get improved a lot at this stage because it's not completely there and there's massive business need in these integrations because there's maybe a small startup coming along with a fantastic solution, and you want to have that integrated in your existing tool landscape and you have to be able to do it.
Ryan Spilken:
All right, Lars. What can we look forward to from kreuzwerker in the next few months?
Lars Bachmann:
Tricky question. Oh, Ryan, yes, that's a tricky question. Well, what we got to do is just we're scaling our business quite a bit and we have some good plans already made, and it's obviously one of our goals to let's say become one of the leading Atlassian solution partner and we are on our way to achieve that. Well, that's it. There are many things to come, I can promise.
Ryan Spilken:
Well, Lars, a pleasure speaking with you and I wish you the best of luck and thank you for coming on to chat about ITSM and ESM with me today.
Lars Bachmann:
Ryan, thank you very much again, it was a pleasure.
Ryan Spilken:
All of the data in the report points to Agile working practices and the Atlassian Ecosystem working hand in hand, like 77% of the respondents. This is like over 700 people report that their organizations are using some form of Agile principles, and 11%, and that's not an insignificant number, are looking to implement an Agile scale framework, SAFe® for LeSS, in the next three years. Here to discuss agility in the world as it stands today, is Dave Elkan, co-CEO of Easy Agile.
Dave Elkan:
Thank you so much for having me.
Ryan Spilken:
We had the good fortune of interviewing your fellow co-CEO, Nick Muldoon, on our Team Titans show. So now, we're two for two.
Dave Elkan:
Fantastic.
Ryan Spilken:
Dave, why is Agile more important than ever in the world, now that COVID's here?
Dave Elkan:
Hey Ryan, really great question. And I'm really glad you didn't use the word post COVID in that question because there is no post COVID. It's here to stay and we're going to live with it. I've gotten asked, what do you think are some of the most important things that have happened, or the most resounding things that happened since COVID is... obviously there's a huge importance on remote and with that, comes things like trust and autonomy that we're passing down to the team. And so just those two things I feel are the most important things that have come out of a world with COVID, and Agile really aligns with that.
Dave Elkan:
So, that is what it's all about, is passing down responsibility, passing down accountability, providing autonomy and trust to your team to achieve the outcomes that you set forth. And alongside that, since we are in a remote mostly scenario, there's a greater emphasis on the importance of accessible communication. And something that also really aligns well with Agile is not bottling things up in your mind, but sharing a lot and sharing with the team, having communication amongst themselves and also with customers and a huge emphasis on customer communication. So yeah, I feel like they're the most important things that have come out of that.
Ryan Spilken:
The fundamentals of Agile, no matter which methodology you follow, you highlighted trust there and I think that is tremendous because if trust isn't flowing both ways in an organization, can you really claim to performing even remotely agile at all?
Dave Elkan:
No, no, I don't think you could, quite simply.
Ryan Spilken:
So if a company is heading on an agile transformation and they want to get involved, is it going to happen top down or is it going to be a bottom up kind of approach?
Dave Elkan:
It's a really good question. I haven't had the pleasure of being a CEO for a large company going through an agile transformation, so everything I'll say is subject to, and I will happily take it on the chin if I'm wrong. However, I will say that I don't think there's one solution which is better per se, but I do think there's always a third or fourth option and I feel like we should be in the middle. Leadership should be embracing, as I said, like passing down that responsibility and accountability to the teams. At the same time, the teams should be accepting that and coming up with ways of working, which work with them so they can achieve the outcomes. So the leadership team should be putting forward strategies on what we want to do, like outcomes or objectives we're chasing down and they should leave the execution up to the executors, providing some guardrails obviously. You can't just go hey, have free reign, because then that's super complicated and people have to make up a lot of stuff.
Dave Elkan:
And I've experienced this at Easy Agile, we gave the teams free reign to decide how they want to work. And this isn't a small team, at the time, we were about 16 people. And what actually happened is you actually add to their mental load by making them think about how we should work rather than what we're going to work on. So I feel like from the top down that the leadership should provide a level of guardrails or framework which provides the structure, but also the flexibility for the teams to do what they have to do, to achieve the outcomes that are being put forward.
Ryan Spilken:
All right, this is good. Guardrails are good, letting the deliverers deliver while the planners plan and such, all positive. But when you encounter reluctance in an organization to adopt agile principles, how do we bring people around? How do we bring people or entire teams, maybe leaders, how do we get them engaged with the Agile journey?
Dave Elkan:
Once again, great question. I feel at this point in time, the leadership, we've already gone through huge upheavals in how we work on a day to day basis and the leadership teams should be open to change and open to new ways of trying things. And that should be like a muscle that we're flexing, we're getting better at, so that we're not saying static, we're actively and dynamically changing based on the situation. And I feel that leadership should be the ones chasing this really. If they're having to be convinced by the teams that there's a better way, this is my opinion and I don't know if it's right, but I feel that they shouldn't worry so much about the day to day really nitty gritty stuff, but essentially the outcomes and provide that flexibility and that ability to move and try new things at the team level and at the program portfolio level, whatever.
Dave Elkan:
So we're heading, we're taking away roadblocks, that's their job, not to add them. And I feel that Agile is a fantastic way to do that, there are some great frameworks which can help Agile at scale and there's a lot there which they can get their teeth into and try and understand. But at the same time, I can't see a team trying to convince a larger corporation to go at SAFe. But that's a huge undertaking that has to be both bottom up and top down, that has to be buy-in from everybody on the team. And so I feel that, let's just zoom out a bit. I've been involved a lot in Jira for a long time, I used it before I joined Atlassian in 2011 and at the company doing both Scrum and also on waterfall projects at a media company back in 2006 or so.
Dave Elkan:
The thing is that 2007... anyway, what ended up becoming apparent to me is that teams that were agile at that point, really early on, started providing a lot more benefit to the company. And so leadership, they've had a lot of time, like 15 years to understand that and learn that these teams that taste this down themselves generally do are more effective. Obviously that's different, like in software development, which is entirely my history, I don't know about manufacturing or other things like that, or legal or accounting, but it's specifically in software development, I can speak to and know that those teams are more effective, like we are iterating quicker, we're providing value to the customer, that's our focus.
Dave Elkan:
And that's what a business is all about, is like if you're not providing value to a customer, you're probably not a very... either you're a monopoly or you're not going forward, you're not getting better at what you're doing. So I feel that the leadership should be coming along for a ride, if they're not on board, they should just give it a shot. We're already aware of change and how much change is required to operate in this modern environment and this is just yet another one of those things.
Ryan Spilken:
So it really comes down to the people, how the people are relating to each other, how much trust has been established between the teams and the leadership. It comes back around to that. So you are in charge of a tool making company, Easy Agile, you make Easy Agile the plugin for the Atlassian suite, it's an important piece of a lot of companies' portfolios these days, but do the tools come before the people, people come before the tools? Chicken, egg, which do you prefer?
Dave Elkan:
No, it's not a question, people always come first.
Ryan Spilken:
I expected that to be what you'd say. Of course. But getting them to fit or getting the framework, be it Scrum, Kanban, SAFe®, LeSS, whatever it is, getting that framework and getting the repetition, the routines down, it helps so much to have the tool that makes it a little more comfortable. Right?
Dave Elkan:
Absolutely. Yeah, I totally agree. I'll give you a little history in regards to what we did and what we found success with Easy Agile user story maps. And so at our time at both Atlassian and Twitter for Nick, he and I, we did story mapping sessions, and traditionally they're done on the wall with post-it notes and if you've got a VC with remote people, they can't see it because the VC's not higher resolution, you get kicked outta the meeting room, you have to drag all of the post-notes to another meeting room. And then once you finally do succeed in completing the story mapping session, you've got to translate that or to Jira. So we solve all four of those problems in one sales group with Easy Agile user store maps.
Dave Elkan:
So that's the "off the wall" kind of concept we talk about. So we take it off the wall, we put in Jira and we are saving people a lot more time. And so I'm happy for people to do things on post-notes, I think it's fantastic. And we use that, my kids use that right now for their school. I think that's great. But there is definitely an overhead to doing that. And if you're doing it on a regular basis and you can save people not only time, but make sure that that shared communication is easier, is more effective, that people can just glance at that board, that's the other thing, there's actually a fifth aspect it lives on. The story mapping session is complete, we still have a story map. It updates as people change things. We can continue to do the next sprint on that.
Dave Elkan:
The same with program increment planning, there's another off the wall kind of concept. We're taking it off the wall, we're bringing it into the tool you already have in use, it is the source of truth for your development process. And so we're just making that behavior, that ritual that you go through easier and more accessible to the team.
Ryan Spilken:
All right, Dave, this has been awesome. Let me ask you, how's remote work really treating you?
Dave Elkan:
That's a great question, Ryan. I think like right now, at least a bit of context for the current time, Greater Sydney is in lockdown, we've been lockdown for over 100 days I think. I'm not sure, I've lost count. I've given up counting.
Ryan Spilken:
Time is irrelevant.
Dave Elkan:
It is, yeah. I'm lucky though. I have a backyard, I can get outside and exercise. I feel my heart goes out to those people who are single moms in apartment buildings who can't leave, or if they can leave, it's only for an hour a day, those people who my heart goes out to. So I'm not complaining, I'm just trying to make do and see this as an opportunity rather than... or it's a challenge, it's not a problem. But certainly, there are some people on our team who are in that boat who are stuck in apartment buildings and by themselves, and that's really hard. And so I'm all about looking for ways to provide the psychological safety to make work even though we're not actually there physically a safe place and we're experiencing in Australia, significant labor shortage due to a closed border. We have no immigration at all right now. And that has really set the whole job market on fire. It is absolutely insane and I'm really reluctant to make changes to adapt to that because I know it's not going to last forever.
Dave Elkan:
But at the same time, we are exploring remote and how that works in a post lockdown world. I'm not going to use that other word, but a post down world-
Ryan Spilken:
That's a good way to put it.
Dave Elkan:
So when we're back in the office, how do we fit in? I think everything's changed. I love our office, but at the same time, I love the flexibility of working from home and I know a lot of our team have already pre this current lockdown, and explained that our team spends a total of 120 kilometers from north to south, they come in, so that's a long way. And I want to make sure that they have the flexibility to work and live how they want. We have a value better with balance.
Dave Elkan:
And I feel that that doesn't mean just taking easy, it means that you're in balance with what you're doing and you're able to provide work in the way that is best for you and provide the outcomes that you want to provide. And so we're exploring a remote first kind of concept whereby even if we're in the office in the future, which we will be, that there are people who are able to take a day or two or three or four, to work from home and plug in, and there's no difference to the people in the office. It's got to be the same thing every day so that it's not like, oh, let's pull the team to see who's in, who's out. It's no, no, this is how we do it every day.
Dave Elkan:
And we've been doing that I got to say for over a year and a half now, we have a daily huddle at nine o'clock every morning, we currently have 27 people on that, it takes eight minutes. It's really cool. We say, what's one good thing and what am I doing today? And we pass this person and it's like clockwork and it's a really good way for the whole team to come together. And that's the other thing I'm trying to struggle with, is like if we do have this in the future, so we're working with people who are in the office and people who are remote, how do we encourage that inter-team and intra-team communication?
Dave Elkan:
Because I know that what we do in the morning right now doesn't scale to 40, 50 people, we're going to get there eventually but we want to make sure that continually, we're having an eye to the future for what we're going to do but also making sure that what we're doing now works. We're not going to get to a place where it's broken too bad and will fix it when it gets broken, but we're not going to let it stay broken, we're going to continue to adjust the way we work. And I like to call out the no secret cows approach, we don't have anything which is like oh, we can't change that because X, Y, Z. No, no, no, we can change everything.
Dave Elkan:
And so that's what I'm looking at in regards to how we go about remote because I really want to make sure that the team has the flexibility they want, we can also tap into markets. I'm not really interested in running a multi time zone company, I'm happy to do that for customer success. The things that for in times or in customers, but for our team, it would be great if they can have the balance in their life with a couple hours here and there, but at the same time, how can we extend that so we can tap into this new way of working? Because in Australia, specifically we've got team anywhere which is Atlassian's policy, which is a worldwide policy where they can work wherever they want as long as they come into the office once a quarter, once it's open. And that's what people are expecting now, that's the new norm.
Dave Elkan:
And so if we don't play in that space, then we can choose to do that. But at the same time, it's going to be a particular subset of people who really want to work in an office all the time that you're going to be vying for. So yeah, tricky problem but I think that with the right mentality, we can definitely move forward and maintain the values of Easy Agile and continue chasing down our purpose of helping teams be agile.
Ryan Spilken:
Dave Elkan, co-CEO of Easy Agile, thank you so much for joining us on this episode today.
Dave Elkan:
Thank you so much for having me, Ryan. It's a great pleasure.
Ryan Spilken:
No discussion from around the Atlassian Ecosystem would be complete without a look at least into the world of DevOps. So before I welcome our last guests for this episode, I'd like to let everyone know that Adaptavist has another podcast entirely devoted to all things development and operations called DevOps Decrypted. And so if you're into that sort of thing, be sure to subscribe. I'll make sure we'll link to the DevOps Decrypted homepage in the show notes for this episode, thanks.
Ryan Spilken:
Now, I think that the hosts of DevOps Decrypted would agree with me that one of the fundamental aspects of DevOps is collaboration between teams. And so in that spirit, I'm honored to welcome from DEMICON, Philipp Batman and Rico Nuguid. Philipp is the CEO of DEMICON and Rico is the cloud business unit lead. Philipp, Rico, thank you so much for joining me today.
Phillip Batman:
Hey Ryan, thanks for inviting us. It's a pleasure.
Rico Nuguid:
Hi, Ryan. Thank you.
Ryan Spilken:
Very nice to meet you both and I'm excited because we're going to talk about DevOps a little bit. Tell me a little bit about DEMICON's experience in the DevOps field.
Rico Nuguid:
DEMICON, I think over the last couple of years, DevOps, the topic grew more and more. It's not only in the Atlassian scope that DevOps is growing, but also in other areas and it's a topic which is all around and always talked about.
Ryan Spilken:
What I'd like to know, do you think every business needs DevOps?
Rico Nuguid:
I think it is coming to every business. I think there's no business who is completely free of that topic, it really depends on the business, how they implement it and how they use it. So from my experience, what I see in the market is there are a lot of businesses who try to adapt DevOps but have some problems really accepting the past it's putting them on. So DevOps is not only about technology and it's not only about getting the right tools, but it's really, really important to get the culture right in the business. And that's I think some part which a lot of businesses are missing quite often and where it can really succeed or fail.
Phillip Batman:
Yeah, I agree. Of course DevOps is usually used in the technical logical context but if you look a bit about the whole setup and the philosophy behind it, you can perfectly make the argument that it's applicable to more or less any kind of business activity to have shared ownership, to strive for automation, to look for high flexibility and then quick feedback, that's not wrong anywhere.
Ryan Spilken:
All right. So you're talking about flexibility, feedback and team dedication to the single cause, right? Besides those, what benefits can a DevOps strategy bring to a business and how does that impact it by our current situation with COVID?
Rico Nuguid:
DevOps can impact especially how products are shaped in a company. And I think during the pandemic and during COVID, it was apparent that a lot of businesses struggled with the business models and needed to adapt those kind of models. And in that regard, I think DevOps can help in a huge way as it really drives teams to have more empowerment, have more flexibility in shaping the product and transforming the product to a market fit, which really helps the businesses grow.
Phillip Batman:
A successful DevOps increases the resilience of an organization, not the main focus originally but it does and any kind of stress test like the pandemic where circumstances are changing quite rapidly and you're basically flying blind, any kind of additional resilience you can gain is of course welcome.
Ryan Spilken:
Well, how do you bring in a DevOps strategy and then align that with the wider business?
Phillip Batman:
With all of these strategies, one of the big things is that it needs to have a buy-in from the C-level. There's lots of other different topics which this would apply to, but it's also with DevOps. If you want to do it properly, it needs to have buy-in from leadership and it needs to have an understanding of all parts of the organization concerned with it that they are also following that it's not some kind of mid-level or low level initiative, which fizzles out after a couple months or hits the walls of some institutional barriers which exists for whatever reason. And from then on, again, it helps to understand the cultural aspect, which means that there is also certain way that you need to pick up people, help them understand what is meant, what you as the organization want to implement with DevOps, where do you want to go? What kind of design and style you want to achieve? And even to grow your leadership in this direction to choose new team leads perhaps, to integrate new teams.
Phillip Batman:
And then therefore then after you've done this, the double challenge comes and you also have that it's from the sheer handy work, quite complex. Lots of technological tasks have to be done properly, tools have to be implemented in a proper way, it has to be aligned with the business cycle and so on. From my point, I think it's always the C-level buy-in is crucial with these kind of initiatives.
Rico Nuguid:
And DevOps in my opinion is also not something which really developed out of a technological need or really came from the core of IT, but more of the recent development in how business organizations are structured and how or what's important to have success for businesses today. So I think especially a part where organizations don't want to work in silos anymore, is something which really affected how DevOps evolved over the last years. And it's definitely something which aligns to most modern business strategies, and that's why it's so successful I think.
Phillip Batman:
I would add here that's... I completely agree with Rico and also I think it's telling that you seldom see DevOps being the loan thing being done by an organization in really overkill circumstances I know of, it's an important part but it's part of a digitalization, transformation process a company or an organization has stepped on. And therefore it's all set up in different other initiatives, which connects it to the wider business strategy.
Ryan Spilken:
Well, through these last couple of questions, we've talked a little bit about where the people come in, where the process and the toolings come in. And I'm sure that you're familiar with this as it is with every human organization or attempted organization, we hit some roadblocks, we stumble a little bit, there are barriers that sometimes we put up, that arise naturally, and sometimes there are barriers that are put up just by people being people. So tell me a little bit about some of the barriers that you've encountered and if you could, just lay out a few tips to getting around those.
Rico Nuguid:
I think on every huge transformation, there are barriers and in the end, it's what I already mentioned. I think buy-in from top level management and really driving this culture is essential. If you start from the bottom with DevOps, it will be a really, really tough road because really the business organization needs to play along with introducing this kind of operating model. And secondly, I think it's really bringing people together. So breaking up, introduce new teams which really can operate cross-functional, is a second thing which I feel is very important to be successful.
Rico Nuguid:
So I see a lot of job advertisements where DevOps engineers are promoted, and if you talk to the organizations, it's more like that traditional assist administration jobs are really what they're looking for. And that also tells me that companies would like to be in that position, but from deep down culture inside the organization, they are not there yet. And that's something you need to be aware of and you need to focus on before you really claim yourself that you are doing DevOps in the proper way.
Phillip Batman:
I think it's also telling that a lot of few, when you see with some of our customers that they fear this legacy and brownfield approach so much that they decided to build up new subsidiaries and really try it with a completely greenfield approach to build their organization from the beginning instead of transforming and something existing.
Ryan Spilken:
There's a trend that is potentially looking to dethrone DevOps as the king maker of operational efficiency, and that is AIOps. Being that AIOps in the name, already insinuating that it's removing people from the formula, do you think you can take over, do you think AIOps can knock DevOps off the top of the mountain?
Rico Nuguid:
I think that it's still a long way before AIOps is at the level that it's really... because DevOps in the term of DevOps is not really about a technology, it's more about how people work together and how they operate in IT team. And as long as we have human and IT teams, I think DevOps is definitely something which is always, or which will be there and all the kind of more specialized things like AIOps, DevSecOps are additions on top of it. And they fuel how efficient IT teams can work, but the underlying foundation is still for me, DevOps which is... because we it's all about the people who work there and the great vision of some people, no code is the best code. I think it's still far away and we take some time for it.
Ryan Spilken:
How does DEMICON see DevOps tools contributing to, or maybe facilitating DevOps transformation?
Rico Nuguid:
I think with good processes, can only be really lived and on a daily basis, executed on if the tooling is supporting that. And if you have bad tooling, then the people are looking for different ways how to solve their problems. So tooling is definitely not neglectable, I think first, you have to think about your culture and how you structure your teams, but then the tools need to be selected in what the organization wants to achieve and how the organization is structured. And that's why also I think that there is no one size fits all tooling where I can say okay, this is the best and it will work for any organization, because what we see in the market is that organizations still have because of the unique business needs, different needs in that regard.
Phillip Batman:
Agreed, thank you. It's both essential, you can't fulfill the potential of DevOps as we said now without having the people and the culture aligned in that role. But people need then the proper tools to do their work, and if they don't have them, then just it's not feasible and to go like super historical, let's say, there's a reason why DevOps, development and operations was divided at some point in the past, because it was not able with the tools at that time to control the complexity given. Nowadays, it's more, the tools I think have a high potential to really bring the most out of culture and people because of potentially seamless, really well designed workflows, enabling people to really do exactly that work they need to do and there, they need to be creative and successful.
Ryan Spilken:
All right. Philipp Batman and Rico Nuguid, thank you so much for joining us for this conversation. Really great stuff about DevOps.
Phillip Batman:
Thank you. Great.
Rico Nuguid:
Thank you. I hope it helps and thank you.
Ryan Spilken:
And that's it for this special episode of the Atlassian Ecosystem podcast. I'd like to thank all of my guests from kreuzwerker, Easy Agile and DEMICON for joining me. We'll be linking to the state of Atlassian report and all of our partners relevant content in the show notes. Be sure to subscribe to the Adaptavist live podcast network's new show, DevOps Decrypted, and get in touch with us on social @adaptavist. I'll be back next week with Matthew and Brenda, to talk about all the news that's fit to print or jaw about on the Atlassian Ecosystem podcast. Cheers, everyone.