Transcript: The Atlassian Ecosystem Podcast Ep. 112 - Podcast, The Next Generation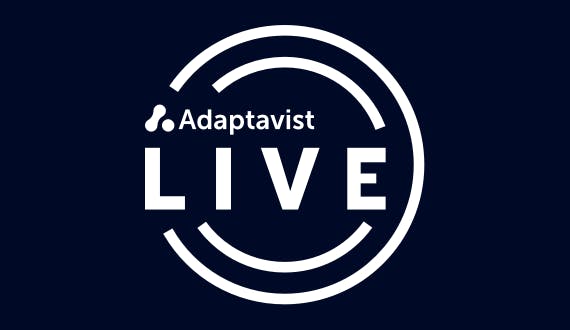 Show Notes
Adaptavist Presents Workflow Steps for Jira:
https://www.adaptavist.com/products/slack-apps/workflow-steps-for-jira?utm_medium=referral&utm_source=podcast&utm_campaign=ws4j__product-release_launch_all_2021-03-01
Atlassian Cloud Updates, 22 February - 8 March:
https://confluence.atlassian.com/cloud/blog/2021/03/atlassian-cloud-changes-feb-22-to-mar-1-2021
https://confluence.atlassian.com/cloud/blog/2021/03/atlassian-cloud-changes-mar-1-to-mar-8-2021
Name changes for Next-Gen and Classic projects on Jira Cloud:
https://community.atlassian.com/t5/Jira-articles/Two-ways-we-re-simplifying-how-to-create-projects-in-Jira/ba-p/1625982
Jira Server for Slack Security Advisory 17th February 2021:
https://confluence.atlassian.com/jira/jira-server-for-slack-security-advisory-17th-february-2021-1044091690.html
Jira Work Management:
https://www.atlassian.com/software/jira/work-management?tab=marketing-campaign
Atlassian Certification Accelerator at Team 2021:
https://community.atlassian.com/t5/Training-Certification-articles/Experience-a-whole-new-way-to-prep-for-a-Certification/ba-p/1633775
Chartio is joining Atlassian:
https://chartio.com/blog/atlassian/
New Atlassian Ecosystem Vendor Getint:
https://marketplace.atlassian.com/search?query=getint
Transcript
Ryan Spilken:
Hello, everyone, and welcome to Adaptavist Live, the Atlassian Ecosystem Podcast. On this episode, 112, it's Podcast: The Next Generation. I'm your first mate, Ryan Spilken, and joining me are Captain Springfield Matthew Stublefield and resident psychologist and empath Brenda Burrell. Matthew, Brenda, welcome aboard.
Brenda Burrell:
Hello.
Matthew Stublefield:
Hey. Though I should be clear, I'm not actually Captain Springfield, because that's a real thing. We actually have a Captain Springfield, which... yeah, that's not me.
Brenda Burrell:
You should be.
Ryan Spilken:
I thought you were named Captain Springfield!
Matthew Stublefield:
No, it was like a weekly thing. Brandy tagged me on that, but she's the actual, legit Captain Springfield, and well-deserving of it.
Ryan Spilken:
Oh, okay.
Matthew Stublefield:
Not me, so much.
Ryan Spilken:
Well, I thought she just passed it over to you for the week.
Matthew Stublefield:
No, no.
Ryan Spilken:
Oh.
Brenda Burrell:
Ah. In our hearts...
Ryan Spilken:
Well, with great power comes great responsibility.
Matthew Stublefield:
Yeah.
Ryan Spilken:
Today, we're going to start the show in a slightly unusual fashion with some news from Adaptavist. And why, you ask? Well, that's a good question. It's because we've launched a new product for Slack: Workflow Steps for Jira, and here to introduce it are product manager Alastair Wilkinson and technical product marketing manager Thomas Boudier. Thomas, Alastair, thanks for joining me, guys. Welcome.
Alastair Wilkinson:
Oh, thanks for having us. Looking forward to chatting.
Thomas Boudier:
Thanks for having us, Ryan.
Ryan Spilken:
Always a pleasure to see you dudes. So, Workflow Steps for Jira. What is it?
Alastair Wilkinson:
It is a app that takes advantage of Slack's Workflow Builder. So in all Slack plans except for the free plan, there is a Workflow Builder, which is kind of a inbuilt tool that is designed for kind of a low coder base to do simple automations. Up until very recently, all it really could do is at the end of whatever workflow you put out, would send somebody a message or send a channel a message. And then, probably in the fall, they added the concept of workflow steps for apps, and Workflow Steps for Jira is a way that we can add Jira automations and make them available to users in Slack.
Ryan Spilken:
All right, so tell me what a user can do with Workflow Steps for Jira between Jira and Slack, I guess.
Thomas Boudier:
Yes. For example, the basic example would be being able to create a Jira issue straight from Slack with an emoji reaction on a message. So you have your message, and boom, you send it straight away to the Jira issue summary or description. And then from there, you've got quite a few variations. Rather than an emoji reaction, you could imagine working with a shortcut next to your message leader at the bottom of the Slack window, or rather than creating a new issue, you could also imagine transitioning it through its workflow. So you could imagine if I react to a message with a check mark, then my issue is transitioned to done, or if I react with a hands-up emoji, it means, "Oh, I'm going to take this issue. Please assign it to me instead." So that's the kind of thing you can do with the Workflow Steps for Jira.
Alastair Wilkinson:
Yeah, we have a create step, an update step, a prompt step, and an extract message step. Really, you can assemble these things like a Meccano set, and depending on the order, variables are available to subsequent steps. We've tried to make it easy for things like, on the update step, to cover the most common use cases, like comments or setting the assignee, but we can also dynamically prompt people. Like, "Here's a custom message," like, "Why am I asking for your Jira username?" Because there's things that I'm sure we haven't even thought of, and we're trying to make it flexible enough that people can find their own solution with it.
Thomas Boudier:
Yeah, and for those who aren't sure how to first set up their first workflow, we also come with a variety of templates. That's five different templates that correspond to what we've thought were the most common use cases, so for example for HR, how to assign on-boarding tasks to someone who newly joins a channel, or after having organized an event, if I want to get the feedback in a Slack channel, I can cherry-pick the messages I get in the Slack channel and send them as comments to a Jira issue, for example.
Ryan Spilken:
Oh. These are pretty great examples. Really exciting stuff. So if somebody wanted to try Workflow Steps for Jira, where would they find it, and how much dough are they going to shell out?
Alastair Wilkinson:
You can find the download page on the adaptivist.com website.
Ryan Spilken:
Which we will, of course, share here in the podcast show notes.
Alastair Wilkinson:
And it is also available in the Slack app directory, if you want to find it. At this point, the app is free, and I can say that if anybody who is interested in the app and wants to try it out and will agree to give us feedback and that, it will stay free forever for them.
Ryan Spilken:
All right, you heard it right here on the podcast first. Workflow Steps for Jira, free for life if you give us your opinion. All right, dudes, let's shout out the team that made Workflow Steps for Jira for a second.
Thomas Boudier:
Yeah. First, there's John, who was the lead engineer, lead developer on this app, and who's provided quite an outstanding work, like providing blood, sweat, and tears to give us the killer feature we needed, to always correct the different bugs. As soon as someone noticed something that was not exactly the expected behavior, he always would correct it very, very quickly. Actually, the other day, going through the app with Alastair, we also found out new features that actually correspond very well with the Jira security features, so they're mirrored into the Workflow Steps for Jira app, and we did not expect this to be implemented in the app, and we thought it was quite outstanding he thought about everything.
Thomas Boudier:
Then there was also Thomas, who worked with John on developing and who provided quite an outstanding work and was always very available to troubleshoot anything we could notice and to design a sleek experience for everyone. [Vali 00:07:00], who provided the user experience and design interface advice that was well needed for John and Thomas to have the best, but simple, experience to configure everything from the start. And Cindy, who tailored the messaging, and it will define who are the best users for this app.
Alastair Wilkinson:
And let's not forget Justin, who did a nice job on the micro-copy and the documentation, including the templates.
Ryan Spilken:
All right, guys, congratulations on the launch. What can we look for next from Workflow Steps for Jira?
Alastair Wilkinson:
We can already see that people are trying to configure the tool for Cloud instances. Currently, we are focused on Server and Data Center. There is nothing really provided by Atlassian that allows people to create and update tickets from Slack for those hosting types. They do provide a connector for Cloud, so that's where we started, but as of right now, there's still no Workflow Steps for Cloud, so we're going to add support for that. Ultimately, we're going to move on to customer service portals, and this is kind of supporting where... the user's just a customer role in the Jira scheme, and they don't have any kind of inside information about what the project is or whatever, so it will be a way for those people to create tickets as well.
Ryan Spilken:
Nice. Project manager Alastair Wilkinson and technical product marketing manager Thomas Boudier, thank you so much for joining me on the podcast today.
Thomas Boudier:
Thanks, Ryan.
Alastair Wilkinson:
Thank you.
Ryan Spilken:
And now, updates from Atlassian Cloud. There are quite a few, and some of them look pretty neat, if you like that sort of thing. Beginning with coaching: on the Atlassian Cloud platform, you now have the ability to restart product tours and navigate directly to Getting Started documentation with information from Jira Service Management and Opsgenie sources, if that's your sort of thing. For the entire Jira platform, we see that in next- generation projects, time estimation is on its way. The whole system isn't ready yet, but you're now able to add the original estimate field to issues and use JQL to find specifics related to time. But I think they're going to go a little deeper than that, don't you guys?
Matthew Stublefield:
I'm sure it's coming.
Ryan Spilken:
Yeah. I mean, just look. Watch.
Brenda Burrell:
Stay tuned.
Ryan Spilken:
Now you're also able to hit Refresh to update your board faster in Classic projects, so you can hit a Refresh button in your browser instead of hitting the Refresh button on your browser. Yo, dawg, I heard you like...
Brenda Burrell:
Refresh buttons.
Ryan Spilken:
Refresh buttons. Yeah.
Matthew Stublefield:
It's very refreshing.
Brenda Burrell:
I feel refreshed.
Ryan Spilken:
You're also going to be able to refresh the experience of Jira Dashboard configuration, where gadgets have been re-engineered to easier apply them to Dashboards, essentially... is kind of an under-the-hood update, as I understand it.
Brenda Burrell:
I heard you like dashboards.
Matthew Stublefield:
I'm reading the description here, and of course, I did not log into a Cloud environment to look at specific gadget configuration, but it states, "We've removed Projects under Shared within Advanced Search when you're selecting a filter from the filter directory for gadgets."
Brenda Burrell:
Those are words.
Matthew Stublefield:
So...
Ryan Spilken:
Yeah.
Matthew Stublefield:
That's quite a string. That's quite a...
Ryan Spilken:
It's a mouthful.
Matthew Stublefield:
A run-on of where things are located.
Ryan Spilken:
Feels a little sticky to say.
Brenda Burrell:
Mm-hmm (affirmative).
Matthew Stublefield:
It suggests to me either they're removing an option or they have just moved it to a different place. I don't know how either of those improves performance, which feels like a bit of a spin to me. It sounds more like they've reduced the clicks to set up a project filter. A project gadget.
Brenda Burrell:
Which...
Ryan Spilken:
Yeah.
Brenda Burrell:
Does improve performance, I suppose.
Matthew Stublefield:
Suppose. For a given definition of the word.
Ryan Spilken:
Over in Advanced Roadmaps for Jira, Atlassian has changed the create button into the add button, just to clarify that process. It seems like the create button was becoming confusing. It was like you were going to create Voltron, but instead, no, you were just adding teams.
Matthew Stublefield:
Just adding a lion, really.
Ryan Spilken:
Yeah. Just one lion at a time. And in the new issue view, you're now able to add web links to images. So you want to be able to hotlink a picture of the Starship Enterprise to a wiki? I know I do. You can do that in the new issue view. And lastly, for the Jira platform at large, in Advanced Roadmaps for Jira, they've added planned capacity. This will allow you to plan your sprints and better allocate work. This is also pointing, I think, to an item that is in the Cloud roadmap, which is smart sprint planning. So it seems like this is something that is building into that function that is coming later this year.
Matthew Stublefield:
Yeah, right now, it's just a manual... you set the expected or average amount of work that you think your team can finish in an iteration, and I definitely expect to see this be informed automatically by sprint completions and other metrics like that in the future.
Ryan Spilken:
Yeah. Fulfilling on the promise of Jira Portfolio all those many years ago.
Matthew Stublefield:
Mm-hmm (affirmative).
Ryan Spilken:
For Jira Software Cloud, the Roadmaps Epic bar has changed just a little bit. Now, in order to make the roadmapping a little more accurate, Epic creation has been split into two parts. First, you create the Epic, and then you schedule it. Over in Confluence Cloud, there has been an update to the Delete Page feature that we discussed maybe... sometime.
Brenda Burrell:
Two episodes ago.
Ryan Spilken:
Was it? Yeah, it was two episodes ago.
Brenda Burrell:
I think so.
Ryan Spilken:
Back when we were so young. They've gone further into when you delete. Now, when you click Delete on a page, it's going to open up a window that's going to provide links to documentation about what deleting does, and if your site has archiving available, will offer you the Archive option instead.
Matthew Stublefield:
Great.
Ryan Spilken:
I like this. Search results are also being optimized to display more information about a page when searching. So when select pages in the Space sidebar, it will actually give you a small preview including information about who created it, when it was last updated, and a snippet of lines, so it's going to be able to really... I think that's a really lovely way to get around a Confluence instance. Nice way to find information at a... much faster way. Also, just a small touch, a nice visual indicator. New spaces will now be labeled with a random icon instead of every space getting the same icon. New spaces would get created and all have the same icon, but now, they're just going to have different ones to indicate that they are indeed different things.
Matthew Stublefield:
I think a nice strategy there is actually to set a default that's super ugly and just really force people, like, "Ugh, I got to get rid of this." We used to do that with profile pictures here at Adaptavist.
Brenda Burrell:
Yep.
Ryan Spilken:
Yep. You got Worzeled.
Matthew Stublefield:
If you didn't set yours... Yeah, you didn't get just a gray question mark. No, you had this weird...
Brenda Burrell:
British TV show character, I think?
Ryan Spilken:
Very British.
Matthew Stublefield:
I don't know.
Ryan Spilken:
He definitely looked like a very British scamp.
Brenda Burrell:
Definitely a British thing. British listeners, weigh in. What's a Worzel? Worzel? It's a thing that we know about because if we didn't update our profile photos, that's what we got, and none of us actually know what that is, and none of us...
Ryan Spilken:
I know what a Woozle is.
Brenda Burrell:
Worzel? I know what a Woozle is, but I don't know...
Ryan Spilken:
Oh, and I have one to...
Matthew Stublefield:
I know who a Worsley is. Yeah.
Ryan Spilken:
No offense, Jari. And finally, in Confluence Cloud, you can now use Anchor macros in the new editor. Yay, Anchor macros! Lastly, in the user experience in Atlassian Cloud for Bitbucket, you can now create, edit, and complete tasks from the right sidebar in a pull request. So I assume that these are not Jira tasks, these are just like, "I need to do these things," just little reminders...
Matthew Stublefield:
Yeah.
Ryan Spilken:
Okay, along with pull requests.
Brenda Burrell:
Kind of like the Task List in Confluence.
Ryan Spilken:
Yeah.
Matthew Stublefield:
Yeah. So you can both create a Task List in Bitbucket to say, "Do these things," and then you can set a merge check that says, "Unless these boxes have been checked," which is just like a manual... it's like a mental... it stops you, and go, "Am I really meeting the definition of done? Have I written the documentation?" Or, "Have I made sure I've written comments?" or something. Check the box, check, check, check, and then you can move forward with your merge.
Brenda Burrell:
Yeah, Atlassian continues to improve the pull request experience. Some nice changes.
Ryan Spilken:
Mm-hmm (affirmative). There's another really big change for Jira Cloud, kind of across the board here. We'll link to an Atlassian community post about this. Next-gen projects and classic projects, we've talked about these a lot over the years, and their names are changing, probably for a variety of reasons. Always a little confusing. It also puts you into this bit of a corner of, like, "Okay, so these are next-gen projects, but what comes after that? Where do we go from next-gen?" They've also been next-gen now, I think, for at least four years.
Brenda Burrell:
It's been a while, yeah.
Matthew Stublefield:
So they seem a bit more current-gen. Classic projects are going to be named company-managed projects, which makes sense. We've talked about that in the past, of how it's a more controlled workflow. It's more for traditional work management, so these are going to be called company-managed projects. While next-gen will be called team-managed projects. I think this aligns with Atlassian's approach of classic, and I think to a greater or lesser extent, Jira Data Center and Server really are more about that top-down work management, make sure things go through a particular flow, whereas the first priority for Jira Cloud is more about collaboration, communication, just getting started working together. Team-managed, it's much more of a self-organized type of approach, and Atlassian writes, "It's the ideal for independent teams who want to control their own working processes and practices in a self-contained space." So next-gen, classic projects, new names coming. Of course, this impacts all documentation and training the world over, so that's fun.
Brenda Burrell:
Can I just say that replacing a two-syllable name with a six-syllable name is going to lead to all sorts of crazy abbreviations and acronyms? We've had mixed reactions to this. Some people are like, "This is a great change!" And then I'm sitting here, going, "Company-managed pro... that's like six syllables. No one's going to want to say that, but no one's going to want to go, 'CMTs', or..." I mean...
Matthew Stublefield:
TMP, with the CMT, ASAP.
Brenda Burrell:
What are... TMP.
Ryan Spilken:
Yeah. Yeah.
Brenda Burrell:
Acronym soup here. Alphabet soup here. So for those of you who love acronyms, more opportunities for acronyms. For those of you who, like me, just want something short and quick and easy to say, next-gen and classic, I think, actually will probably stay around for a while, because I'm going to sit here, and I'm going to go, "Okay, this is a classic project. That's a... which one is that? Oh, that's a co... Is it a team-managed? A company?" Anyway, it's going to confuse me for a while, but that's okay. I'm confused a lot. At any rate, feel free to message us on social, let us know what your company might be calling team-managed and company-managed spaces. We're curious to know the reaction.
Ryan Spilken:
And really, my question is, Next-Gen or DS9?
Brenda Burrell:
A difficult question to answer.
Matthew Stublefield:
Coming soon to a Jira near you, through the wormhole.
Brenda Burrell:
Oh, we're going to step back just a moment. Instead of looking forward, we're actually going to look back. I think we just barely missed it when we recorded the last podcast, but Atlassian put out a security advisory, and it was originally put out on February 17th. It has been modified as of March 3rd. Jira Server for Slack security advisory. There is a critical-severity security vulnerability in the plugin Jira Server for Slack. This affects all versions up to and including 2.0.14. This is Server and Data Center only. If you do not have this plugin installed, you are not affected by this vulnerability, and it doesn't come installed by default, but if you have installed this on your Server or Data Center instances, upgrade to 2.0.15 immediately. If you are on Cloud, this does not affect you. Basically, this vulnerability allows remote code execution and could be potentially exploited by authenticated Jira users to run malicious code. Atlassian doesn't really put security advisories out often, and so the fact that this was one, we really wanted to be sure that if you're running this plugin, Jira Server for Slack, update to 2.0.15 ASAP.
Ryan Spilken:
And now, let's talk about the next-next generation. It was recently announced that Atlassian has opened the beta of Jira Work Management, and the marketing page, the video that they've put forward, which of course we'll include in the show notes, is nothing short of impressive. It seems like it brings some of the best parts of all of the Jira products, what were formerly add-ons, brings them all together, and makes them available to anyone. If you're using a business project, you're now going to have the ability to work in a Gantt-like view. You'll have calendaring functions built in. Agile boards, as it were.
Ryan Spilken:
I don't know... and there's not much detail about how the boards are going to be configured and such, but you'll have a board, you'll have a portal, like from Service Desk, and you'll have Portfolio-like views as well as team calendar functionality. It's kind of a packaged re-market thing, it looks like to me. It looks great. The list view is new. The list view is totally new. It's a tabular way to create issues in Jira. Clearly a shot across the bow at competitors like Monday and Asana, et cetera. Guys, what do you think? What does it mean?
Matthew Stublefield:
When I first looked at this, I was really confused, because the last podcast, we looked at the new Trello, and it's all the exact same features.
Ryan Spilken:
Strange.
Matthew Stublefield:
This is just in Jira packaging instead of Trello packaging. So I legit looked at the video, and I was like, "Wait, am I confused? Didn't we just talk about this? But it's a new video?" Because it was like, here's your central place where you have your calendar, and you have your table view, and you have your Gantt chart and everything. It's like, boom, it's very, very similar.
Ryan Spilken:
Here's the thing, Matthew. The big difference, in my opinion, and you might laugh, and it's okay, I've earned it. I think the big difference between Jira Work Management and Trello is the workflow engine. That's the one thing...
Matthew Stublefield:
Oh, yeah, totally. 100%.
Ryan Spilken:
Oh, okay, I'm right.
Matthew Stublefield:
Yeah, yeah, yeah. They are different. No, you're right. It's also worth noting Jira Work Management is actually yet another rename, a rebrand. This is Jira Core. So Jira Core becomes Jira Work Management.
Ryan Spilken:
But is it Jira Core any...
Matthew Stublefield:
Well, yeah, because Jira Core, that name was introduced when Jira Agile became Jira Software and then became a license, and Jira Service Desk became an application, and it was a license unlock. So now we have Jira Service Management, Jira Software, and Jira Core has effectively been renamed to Jira Work Management, but it sits in that... it's that business focus. You're not a software developer, but you still want boards, and boards aren't just for software, and it's bringing this front and center. Right now, it's available as kind of like a early access program. You can take a look at the video, sign up as you like. Am I correct, Ryan, this is Cloud only, is what were looking at right now?
Ryan Spilken:
Yes. That is correct.
Matthew Stublefield:
Yeah. So if you're on Cloud, maybe you've got Software, maybe you don't, but you want to check this out, you can sign up for the early access program. If nothing else, check out that video.
Ryan Spilken:
Yeah, and we'd love to hear from you on social. Let us know what you think @adaptavist on all your favorite platforms.
Matthew Stublefield:
Dear listener, are you attending Team 2021? Because if not, no harm in signing up, because it's free. It's all online. We're not meeting in Vegas this year, sadly. But Team 2021, just today... We are recording this on Tuesday, March 9th, because sadly, Adaptavist Live is not actually live. Sadly, or probably actually for the best, now I think about it.
But literally minutes before we started recording, I got an email notification. There's a new feature at Team 2021 this year, which is the Atlassian Certification Accelerator. Maybe you heard it here first, or maybe you got the email at the same time I did, and you already know. So the Atlassian Certification Accelerator, this type of thing catches my attention since I was so involved in the certification program early on, it is a six-week program. You sign up, and you say, "I'm either going to take the exam in June or July." It gives you a cohort to study with. It gives you some additional resources.
This model that Atlassian is promoting is one that worked very well for us at Adaptavist early on in the certification program. We did a similar cohort-type approach and had people study together and got a bunch of people certified, so it is a very successful model. What we don't know is the cost. The way it works is you go to your Team 2021 registration. If you have already registered, when you click on the link, and we'll link to the article in the show notes, it'll have you log in. You then have to edit your registration. It's not super obvious how you get to this, because it just takes you to your registration page. You edit your registration, then you check a box saying you are interested in the Certification Accelerator.
Save that, at which point Atlassian University will email you, and presumably in that email is when you will find out the additional cost, because I'm assuming there's a cost involved here, since it's six weeks, and it's not just connecting you with other people studying for the cert. It's also going to connect you with Atlassian experts. Don't know who those experts are. It's not me, as far as I'm aware, but... You can sign up, but sadly, there's no price advertised in advance. So they'll email you, presumably they'll tell you then, and then you can decide if you actually want to add it to your registration or not. It'll go through kind of a manual back-end process.
Brenda Burrell:
It's also worth nothing that the cost of the exam is not included in this.
Matthew Stublefield:
Yeah. Good point. So you still have that cost in addition to this. We definitely saw internally this model will help prepare you for the exam better than just doing it on your own, particularly if you're newer to the Atlassian tools. It's covering Jira administration for both Cloud and Data Center, it's two different exams, as well as project admin for Cloud. I think particularly for the Jira admin courses, those certs are much more challenging, so this could be a good resource for you. So check out that community post, and if certification is a thing you are interested in doing this summer, this could be a good way to get you there.
Brenda Burrell:
I've run certification prep workshops at past Summit events, and it's always really neat. I'll be on the booth, and someone will come up to me and go, "I passed my exam. I took your prep workshop." This is sort of an expansion of that idea. Because we can't get groups together, this gives you more than that, even. It gives you fresh sample questions, new study guides, that sort of thing. So if you're interested in one of these exams, ACP-620, ACP-120, ACP-100, this is a great way to prep for that. So definitely check into it. We'll have a link to it in our show notes, or a link to information about it in the show notes, rather.
Brenda Burrell:
And other exciting news. How do you pronounce this? Is this Chart-I-O?
Ryan Spilken:
Chartio?
Brenda Burrell:
Chartio? I don't know the correct pronunciation.
Ryan Spilken:
There's no dot.
Matthew Stublefield:
I like Chartio.
Brenda Burrell:
Chartio?
Matthew Stublefield:
It's a Cheerio, but for charts.
Ryan Spilken:
Cheerio.
Brenda Burrell:
As a person who often mispronounces words because I've only ever read them and not heard them, I'm going to go with Chartio and apologize profusely if I am mispronouncing it. But Chartio is joining Atlassian, so they've sent an email to their customers. This is a very smart acquisition on Atlassian's part, to be able to really visualize data intuitively, not having to be a data analyst in particular to get some of this information. They're going to be joining Atlassian and joining their mission to unleash the potential on every team. Look out for more information if you're a Chartio user. That will be rolled into Atlassian products at some point. So stay tuned for more information, and that's some super exciting news, even though I don't know how to pronounce the name.
Matthew Stublefield:
It's clearly part of a series of moves that Atlassian is doing in enhancing their reporting and data analytics from the actions taken within the tools, and I think that's, like you said, a really smart play.
Brenda Burrell:
It's very smart. Smart strategy.
Matthew Stublefield:
Yeah. Yeah. Love seeing more and more of this as [inaudible 00:30:34] move forward. I think in terms of enhancing competitiveness with other work management/communication/collaboration tools, giving users or giving admins the ability to analyze and get quantitative feedback on how their content is performing, how work is getting done, where bottlenecks are, the flow through the systems, it's all tremendously valuable.
Ryan Spilken:
And finally on this edition of Adaptavist Live, Brenda and I got to chat with the two co-founders of Getint, a brand-new company in the Atlassian ecosystem. Check it out.
Ryan Spilken:
Welcome to Jacek Wismur and Rodick Vacheck from Getint. Guys, thank you so much for joining us today.
Jacek Wizmur:
Thank you for having us. Hello.
Radek Wasiuk:
Hey, hey.
Ryan Spilken:
So good to see you. Now, Getint, brand-new to the Atlassian Marketplace, you are a product maker who are building some cool integration tools. But tell us where the Getint story started.
Jacek Wizmur:
Sure thing. When we catch up after some time, we were sure that we would like to start a business around integrations, and we were brainstorming about the name. Then, our first thought was to name the company Inthub, after Integration Hub, to make sure that... it is a hub that has many integrations in it. So we started working on the branding, taking on the social media names, but at some point, we simply forgot about LinkedIn, and then when we wanted to go in and reserve the name, we saw that it's taken. And we were a little bit nervous. We were just discovering what is happening in the internet, and we saw that there was another company started just a few days ago in Australia under this name, so we had to find another way to... or go with Inthub anyway, or maybe we could change the name. So we had this brainstorm again, and we essentially came out with another name, which is Getint, which stands for Get Integration. And actually, now, I guess we like it even better.
Radek Wasiuk:
Yeah. That it took for us too long to find out this name, but still, it's great name, I guess, so we are happy of that.
Jacek Wizmur:
Very funny story at the start, right?
Brenda Burrell:
Sometimes that's the best way to get off the ground, is with a good funny story.
Jacek Wizmur:
Exactly.
Brenda Burrell:
So I'm curious. You knew you wanted to go into integration. What was it about that space that was attractive to you? Why did you want to go that direction?
Radek Wasiuk:
I think that the first, most important thing is here that we just had a huge expertise in that. For several years, we were building different things, even different integration tools, to help the customers integrate the data. Second thing is that we still think, and we are very sure that, the integration and automation will become a key point for customers and the companies to really work efficiently in current days. Each customer, each company, uses several tools, different applications, for different teams. They must be somehow connected together to exchange the data and follow up on different things. So there is where we see our chance also to help the audience, or the customers, companies.
Jacek Wizmur:
Plus, during our career, we also worked with the tools for Agile, supporting Agile work and soft skills, but we saw that those apps are usually a nice-to-have. The app integration may become simply a business-critical application, a must-have solution.
And also, regarding the Agile, for example, when we work with some teams, some people use for retro some special apps. Some of them just use the Excel and just put the things there. So basically, with Excel, fine, they were able to do the planning, do the retro, whatever, but the integration you cannot do with just manually creating the Excel sheets and exchanging them, so there needs to be something in the background which will do the job for you. Because it's kind of also a technical topic, the integration automation, and the background is also very technical. That was a no-brainer for us.
Jacek Wizmur:
In terms of integrations, you know that you can't afford losing any data and risking that it may stop at some point, so you're comfortable with paying for the tool that actually solves the real problem and is actually needed in the company. So we thought that this is the place for us.
Ryan Spilken:
Guys, there are several integration tools on the market already. What differentiates the Getint products from the others?
Jacek Wismur:
The first thing is that since we know from the very start that we want to focus at the Atlassian Marketplace, and since we were working with Atlassian partners and many Atlassian companies before starting Getint.io, we saw that those products are mostly purchased and chosen by the Atlassian administrators. So we created this tool with Atlassian admin's needs in mind. That's why. It's highly customizable. It offers very good reporting, including logs checking. You can actually set the tool in many, many different options. It's not just simply one way you can go. You can really customize the tool to fit your very different needs.
Plus, it offers the best value for money, which is a very big thing in the Marketplace right now. We have plenty of people migrating from other tools because of the price to value of [inaudible 00:36:42], and we simply offer plenty of things in terms of the support in the price itself. So migrating from other tools, the whole assistance during the process, the assistance with going live, even some customizations, which are not in the product by default, but some customers simply need them. We are doing it for them. We are not closed and just, "This is the product, take it or leave it."
We really think about the customer, and you can simply see it in the reviews that we already have, that most customers really loved the way we talked to them, the personal touch, the thinking about their business. I guess this is the most crucial thing to differentiate us from other tools. Plus, what differentiate us from tools that simply does just one thing, like Jira to Jira integration, we have many tools within one platform, so right now, you can integrate Jira with ServiceNow and with another Jira, or Azure DevOps, or Zendesk. Flexibility is also another point.
Brenda Burrell:
I'm looking at your Marketplace listing, and you have a lot of different integrations already available, especially for a company that's so new. Can you tell us a little bit more about some of these tools? You kind of have already started to, but go into a little more detail on what these tools are.
Radek Wasiuk:
Basically, when we were designing the platform, the Getint.io, we knew that we need to support a lot of applications, which can be connected together or with the Jira, as well, and integrate the data with. And so, we have created architecture in a very flexible way, that based on top of that architecture, we can basically create and deploy to Atlassian Marketplace different applications which can connect to Jira, like specialized to connect to Jira. So Jira-Zendesk, Jira-Azure DevOps, Jira-ServiceNow.
Basically, they are all done on top of the same architecture, but they are slightly different if it's about, of course, the data you are transferring between Jira and that particular app. So in ServiceNow, you can have the incidents. In Asana, you can have the tasks. In Azure DevOps, you can have similar types of the issues, like stories, bugs, and so on. We have a kind of similar part for each of those apps, but then we also add some special things for each of them.
Jacek Wizmur:
That's very important point, because that also differentiate us from others. If you will look at simply one integration, let's name Jira-ServiceNow. The platform that we have is as good as any other tool that simply specialize in Jira-ServiceNow, but still, if you would like to go with Jira-Jira, it is also as good as any other tool in the Marketplace offering only Jira-to-Jira. So you can have all apps connected in almost one workflow, and then you can have very specialized workflows within just one-to-one. So you can have custom views in each integration, in attachments, comments, statuses. What else? I guess everything that you may need is actually in the platform right now, even though it's so, so young.
Rodick Vacheck:
We knew that because... for example, each of our apps on the Atlassian Marketplace are the apps. They are not just the listings, so we want to keep them as the applications. We want to keep the reviews for each of those apps and present them to the customers and to the Atlassian customers, like the really app dedicated for this particular integration, not just the listing which is forwarding them to some third-party website or whatever where you just create the account, you submit some payment details, whatever. Everything we want to do is for the Atlassian, because we trust that brand, so that's why we've done that.
Jacek Wizmur:
Yeah, and one more thing is that what we really thought is the security thing. While we were working with Atlassian customers, we saw that security is a very crucial thing. Even if you will go with... and you have Jira Cloud, and you want to integrate Jira Cloud with Jira Cloud, you may not want to have the tool like ours, the Getint.io integration platform in Cloud. Maybe you want it deployed as an on-premise option, on your own servers, keeping your own data secure, because you may trust Atlassian Cloud, but you may not trust any third-party smaller companies like ours or any other. We saw plenty of customers, even though they have Jira Cloud, they wanted to have platform like ours deployed in their own infrastructure, not in some cloud, so this is the option that they have. If they would go, for example, for Unito, they can't. This is the option that is available for bigger customers.
Radek Wasiuk:
One of the key features of our platform is that it can be installed on-premise, in customer infrastructure, and we already have some installations for customers which really have some security policies.
Ryan Spilken:
So, guys, sounds great. Product looks fantastic, and the integrations look thorough. What's next from Getint?
Radek Wasiuk:
For sure, we want to still expand for other integrations. For sure, with Jira, right now. We want to add more applications to the Marketplace, and of course, add more features required by the customers, existing and new ones. With every customer which comes to us, they have different use cases, different business cases, they want to integrate data in, but in some little bit different way than the others. And of course, most of them require some new features. So we want to add more features to the platform to make all of our customers happy, plus make the platform more easy to use.
Jacek Wizmur:
But the first thing on the roadmap is definitely deploying the Data Center, because for now, via the Marketplace, you can go for the Cloud and the Server option. We have the DC option, but not in the Marketplace yet, so you can go and buy it directly from us, but the preferable option is also to have it listed in the Marketplace. I guess this is the most crucial part for us, to be there with the DC version as well.
Ryan Spilken:
Rodick and Jacek from Getint, thank you so much for joining us on the podcast today.
Jacek Wismur:
Thank you, guys. Thank you for having us.
Radek Wasiuk:
Thank you.
Brenda Burrell:
With that, dear readers, dear listeners, dear viewers, we bring episode 112, Podcast: The Next Generation, to a close. Thank you for joining us on this journey across Atlassian news. Be sure to check out our show notes. We will be linking to a number of articles that we have referenced in today's episode. Reach out to us on social @adaptavist on your platform of choice. We want to hear from you, your opinions, your takes on some of the things we've discussed. For Matthew Stublefield and Ryan Spilken, I'm Brenda Burrell, and this is Adaptavist Live.