Your guide to getting started with DevOps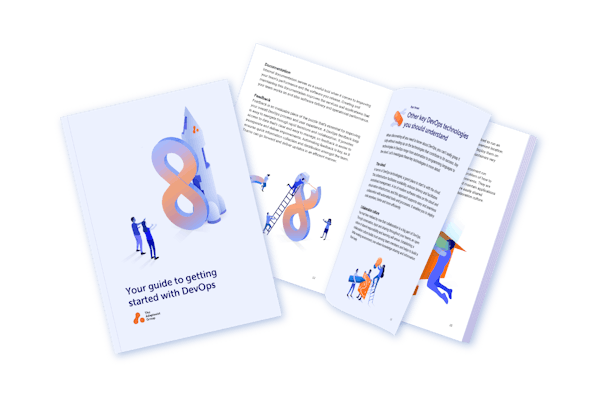 Getting started on your DevOps journey
DevOps has established itself as an essential software development methodology in a relatively short period. In the quest for successful digital transformation, many are enticed by the benefits of a DevOps approach. Among the benefits, successful DevOps adoption drives faster, more dependable software deployment and delivery, increased operational efficiency and reduced security and compliance risks.
This flourishing IT philosophy can transform an organisation's ability to deliver applications and services at pace and scale. As well as a tech phenomenon, it's now a strong career prospect, accessible to a broad spectrum of IT professionals.
DevOps rapid rise to the top has meant many organisations and professionals occupying the IT space need to get to grips with, well, everything related to DevOps – and fast. Luckily, plenty of tools and guides are available to help you get started on your DevOps journey – like this one.
If you want to implement DevOps into your work structure and you'd like to delve deeper into the inner workings, technologies and processes, then you've come to the right place.

In this eBook, we'll start with the meaning of DevOps and discuss potential impacts and advantages to your business. We'll also cover the following:
The Fundamental technologies and processes
The stages of DevOps processes
What powers DevOps stages?
Other key DevOps technologies you should understand
Problems solved by DevOps
Sound good? Ok, let's get started...