Modernising ITSM to achieve DevOps success
The implementation or replacement of an ITSM solution is a major transformation initiative that affects every user in any IT organisation.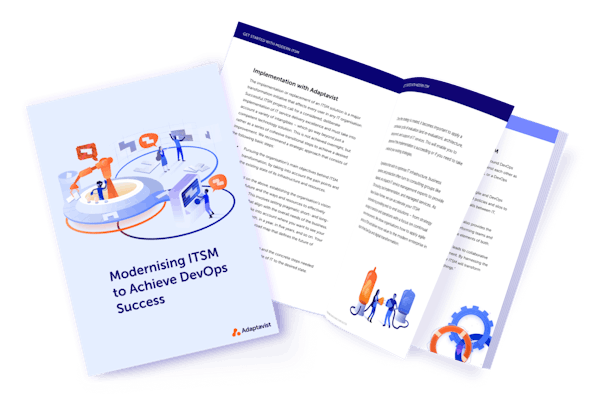 An expert blueprint on delivering ITSM success
How can you evolve IT Service Management to deliver value in a DevOps world? Download our whitepaper to learn how to combine ITSM with the principles of Agile and DevOps to get the most out of your service desk solution.
Key takeaways:
Discover how you can combine strong ITSM frameworks like ITIL with modern tools that improve efficiency, collaboration, and customer satisfaction.
Learn tips to improve your service delivery and streamline your service desk using a lean approach.
Discover how you can maximise the value of ITSM, cut waste and reduce costs with Atlassian's suite of products.
Download the whitepaper to find out more