Building blocks to boost your DevOps transformation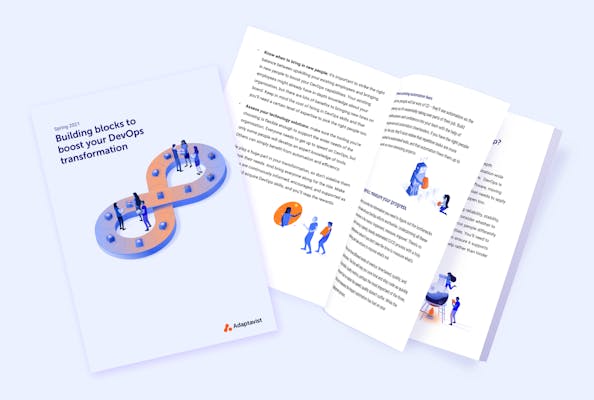 DevOps aims to bridge the gap between developers' change-ready ideology and operations' more cautious approach.
For DevOps to be successful, everyone has to be on board. If your organisation understands and supports that a compatible culture will develop and the new hires, tools, and tech you need to make it happen will emerge in its wake.
This eBook covers:
How to develop a conducive culture and encourage buy-in from employees
Making sure you have the right talent and knowledge in your organisation to enable DevOps
Implementing a new outlook of continuous integration and delivery
The importance of collaboration to get things done
Why automation is what really sets DevOps apart
And how to build your toolbox for DevOps success