Delivering a seamless Atlassian Cloud migration for a leading machine data organisation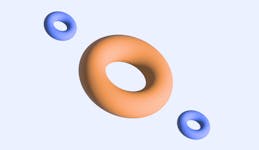 How we applied our experience and best practice to migrate a complex Atlassian estate
About the customer
The customer is a global software company specialising in machine data. Its platform supports data sharing across any environment for end-to-end visibility – of every interaction and business process.
Industry: Information Services, Technology and Telecoms'

Atlassian instances: Jira and Confluence

Atlassian stack users: 18,000
Requirements at a glance
Atlassian Data Center to Cloud – migrating 18,000 Jira and Confluence users

Competitive timeline – meeting expectations to make Cloud a reality

Minimum disruption – ensuring a smooth phased roll-out with limited impact

An experienced partner – capable of handling a large, complex migration
The challenge
With over 18,000 users across Jira and Confluence Data Center, the customer wanted to migrate to Cloud, consolidating and centralising application use and administration. But they knew it wouldn't be an easy task. Their complex Atlassian estate required an experienced partner capable of handling large, complicated migrations.
With long-term growth in mind, the customer wanted infrastructure that was scalable and could support future plans, and they wanted to achieve that without impacting users.
Confluence, for example, was widely used by teams across the organisation, so migrating it without causing major disruption posed a big challenge. It was clear with the user numbers and amount of data, lots of preparation, simulation, and user acceptance testing (UAT) would be necessary for a successful migration.
Results at a glance
Backed by our strong relationships with Atlassian and Marketplace partners, we achieved the following results for our customer:
Smooth Atlassian Cloud migration – successfully migrated 18,000 users from Atlassian Data Center to Cloud

Achieved a tight timeline – met the customer's timeline, with migration taking place during a less disruptive period

Minimal issues reported – successful discovery and design phases meant a low volume of issues during testing

New methods and updated apps – working closely with Atlassian and Marketplace vendors to find suitable solutions

Effective communication – daily check-ins with the customer and wider comms proved invaluable, helping to manage expectations and keep the timeline on track

A collaborative approach – we worked with the customer and Atlassian as if we were one company, rather than three, including a shared Slack channel
The solution
It was clear right from the start that this migration would be complicated. To be as prepared as possible, we implemented a rigorous clean-up process, including user migration and data to make sure everything was organised ahead of migration.
Next, we underwent thorough testing, building a working schedule that accounted for every minute of migration.
This stage meant running regular simulations to identify any issues, iterate, and optimise our approach.
The whole process was highly collaborative – we worked together with the customer and Atlassian to arrive at all our decisions and develop solutions for any issues as they arose. We mapped out post-migration activities too, so everyone's expectations were aligned. And we ran daily check-ins with the customer and later Atlassian too, to provide support and troubleshoot any problems.
To minimise the impact on our customer's users, we set a migration date around the US Thanksgiving holiday, when more users were likely to be off. This enabled a phased approach, allowing us to identify issues before they impacted users.
The result
This migration was big – both the number of users and the amount of data we needed to move to Atlassian Cloud. As a result, we worked closely with Atlassian and other Marketplace vendors to find new methods and app updates to suit our customer's needs. In short, it's paved the way for other organisations with large migration challenges.
We were proud of our thorough discovery and design phases, which ensured a low volume of issues when it came to UAT.
This was complemented by effective communication and a collaborative approach with Atlassian and our customer.
Our customer is now happily settled on Atlassian Cloud, making the most of consolidated, centralised tools. What's more, it's ready to scale as teams grow and needs change.