How Brisa Bridgestone overhauled its IT systems to migrate 2000 employees to the same system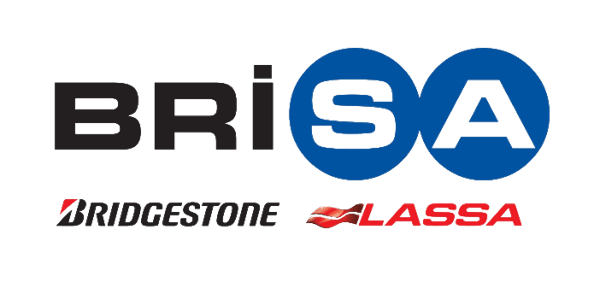 A case study on how our partner Almbase helped one of Europe's largest tyre manufacturers, Brisa Bridgestone, utilise ScriptRunner to move 2000 staff members to the same IT system, improving collaboration, and achieving greater transparency.
About Brisa Bridgestone
Brisa Bridgestone is a tyre producer founded in Turkey in 1988 in partnership with Lassa (an initiative of Sabancı Holding) and Bridgestone Corporation. Brisa—which provides service with tyre brands such as Bridgestone, Lassa, Firestone, Dayton, physical service points, and web-based alternative sales channels—continues to add value to its business partners and customers with its experience. Brisa produces tyres of international standards for cars, light commercial vehicles, buses, trucks, and agricultural and construction machinery. It operates in 87 countries with over 3100 employees and over 1300 local and 6000 global sales points.
Atlassian instances: Jira

Solution: ScriptRunner for Jira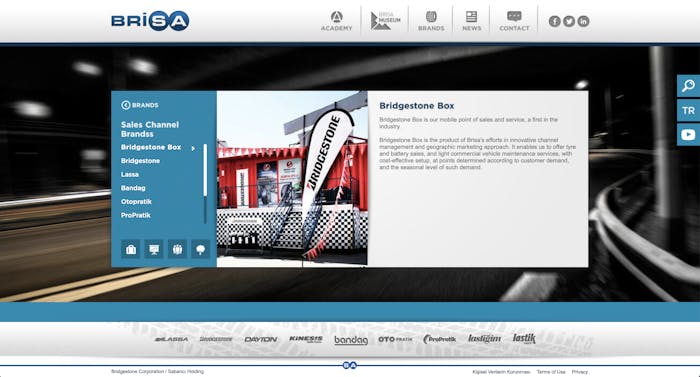 The challenge
Brisa Bridgestone wanted to undertake a digital transformation for their IT systems and got in touch with Almbase. They wanted software that could meet all their needs while being easy to use. Brisa was new to the Atlassian Cloud and wanted Service and Project Management teams to use a shared tool for improved planning, reporting, and transparency. This would result in better risk analysis between these two teams. They also wanted to measure project cycle times and allow managers to provide real-time reports on their teams' efforts.
Before working with Almbase, Brisa had to prepare executive reports using spreadsheets, but this was a very laborious and time-consuming manual process. Fortunately, Almbase had a fantastic solution.
The solution
After looking at a range of marketplace options, none of them came close to the extensive capabilities of ScriptRunner for Jira Cloud that Almbase recommended. One of its most prominent advantages over competitors was the vast array of scenarios it could handle. Other options only addressed part of the needs. ScriptRunner also had superior customisation features that could allow data to be displayed and used in the best way for their teams. It's impossible to overstate its practical use—users can program scripts, conduct integrations, and create listeners with little effort. Within no time, Brisa Bridgestone became very confident using the app. 
The results
ScriptRunner's unrivalled power, customisation options, and flexibility allowed Brisa Bridgestone to:
Identify and address project bottlenecks in real time. 
Compute cycle times across business units with a complex formula, bespoke to each.
Simply automate tasks and customise workflows to achieve the project's goals.
Create time-saving reports for weekly project meetings and improve the project's visibility for everyone involved.
Generate data that appears directly in the dashboard.
Integrate ScriptRunner with other tools and software that were already in use.
Implement a complex approval hierarchy.
Conclusion
Almbase's help supported Brisa Bridgestone through the migration of 2000 users to the same IT system. With ScriptRunner for Jira Cloud, Brisa automated many of their processes, made work more transparent, reduced lengthy weekly executive meetings to a mere 15 minutes, and completed the project significantly faster than anticipated. They massively improved their operational efficiency in every way. 
Almbase is one of a select group of Adaptavist partners who has achieved ScriptRunner for Jira and ScriptRunner for Confluence accreditations.
They are so impressed by ScriptRunner's enormous functionality that they constantly recommend it. Its capabilities and ease of use mean very few of its customers do not use it.
"We needed a bridge between data and teams to determine project bottlenecks. Thanks to the visibility provided by our ScriptRunner customisations implemented by Almbase, IT is now delivering results faster."

Akin Polat
Information Security and Governanc, Brisa Bridgestone
"Adaptavist ScriptRunner has been essential to every Atlassian Cloud deployment we did over the last two years. Our work as a Solution Partner is practically unimaginable without the capabilities provided by this great suite of apps."

Caner Arda
Chief Solution Architect, Almbase
About Almbase
Almbase Teknoloji A.Ş., founded in 2017, is an Atlassian Enterprise Platinum Partner with offices in Istanbul and Amsterdam. Their team of Certified Atlassian experts provides implementation, customisation, and training services for Cloud and On-Premise Atlassian deployments. They also have extensive expertise in Cloud migrations. With several innovative apps listed on the Atlassian Marketplace, the Almbase development team is constantly working on new projects. Additionally, Almbase is an official Atlassian license reseller.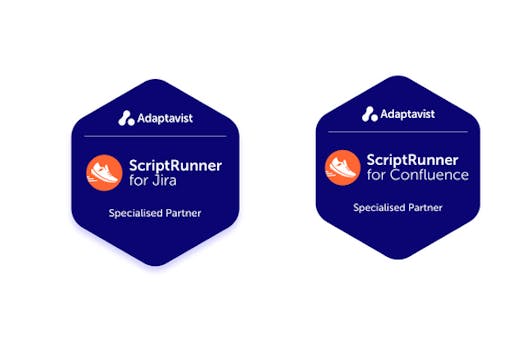 Try ScriptRunner for Jira