ScriptRunner migration hub
All the resources you need to get to grips with ScriptRunner migration.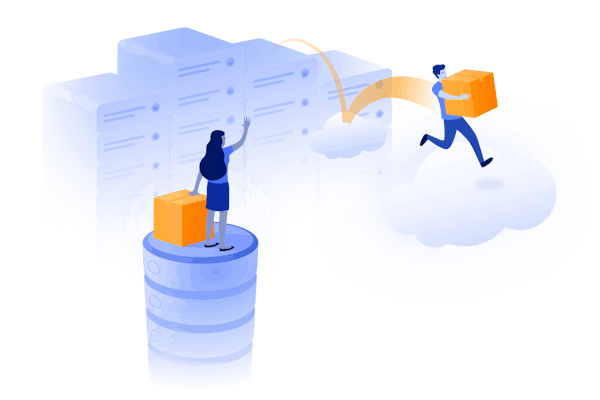 We know that migrating an app like ScriptRunner can be daunting.
There can be lots lurking in an old Server instance that you have to sift through even before you get to the plugins that are installed, so we have pulled together everything we could think of that might help lighten the load.
Need to understand the differences between ScriptRunner for Confluence Server and ScriptRunner for Confluence Cloud? We've got you. Want to get to grips with the different Atlassian APIs? We can help with that.
We've assembled FAQs, checklists, case studies, webinars, the works.
And if you have a question we haven't answered, we want to hear from you.
Adaptavist is here to help.
Your ScriptRunner Product Managers:
Andre Serrano | Warren Da Costa | Jill Patterson | Robert Giddings
FAQs: Differences
This goes back to the differences in the Atlassian products (discussed in more detail here). Vendors build apps on top of the Atlassian products, so any differences at the Atlassian level impact all app vendors' approaches and capabilities when it comes to recreating Server or Data Center functionality in the Cloud.

These are detailed in each product section (linked below), with full explanations.

Yes! This will likely first be available in Summer 2022. We are working with Atlassian to make this feature available as fast and as fully as we can.
FAQs: Migration process
Not at the moment, but we are developing tools with Atlassian to support much more automation in the process.

You might also want to check out a very useful app for migration preparations: Microscope helps you to audit your server or Data Center instance so that you can see how complex the migration might be and what you might wish to clean up or consolidate before migrating. Save hours of discovery time!

There are apps and products which can support you, but it will depend on the exact use case. Feel free to reach out to one of our experts here if you'd like more help.
FAQs: Your scripts
Yes, you will have to do some level of rewriting for almost all scripts because Jira Server and Data Center use a different API to Jira Cloud.

Jira Cloud apps use its REST API which is different to Jira Server's Java API. Some scripts will be easy to translate, some will be more difficult. If you'd like support with the migration of scripts, we offer a Scripting Service that may be able to help.

Generally, no; your scripts will work when copied over to Data Center.

In some cases, you may have to refactor them to work in a multi-node operation. This is usually the exception, however, and most scripts should work as expected.

We would advise that scripts be stored in a shared file location to avoid version control issues.

Yes, you can see all of your scripts using the Script Registry feature. See this documentation page for more details. You can now also get a full list of all workflow functions, their activity status, plugin, and much more detail using our new app, Microscope.

This is not always possible because of the fundamental API differences between Atlassian's on-prem and Cloud products.

Some "direct API translations" are possible from Server to Cloud but most are not. In general, the Cloud API contains more functions when compared to Server.

For more information on the Atlassian Cloud API, check out this page.

Technically, yes, this is possible in Atlassian Forge or Connect. However, you cannot use ScriptRunner for Jira Cloud to build these.

In some cases, yes, in some cases, no. This means that you have to very occasionally watch out for Server/Data Center customisations you may have created which are now built into Cloud, as these may cause conflicts. More detailed functionality comparisons are provided in the individual product sections (linked below).
FAQs: Privacy, security and integrations
Your privacy and security is incredibly important to us at Adaptavist, and we have worked hard with Atlassian to achieve their "Cloud Fortified" status on Cloud apps such as ScriptRunner for Jira and ScriptRunner for Confluence.

New ScriptRunner for Jira Cloud and ScriptRunner for Confluence Cloud customers can also benefit from data residency in the EU or US (coming soon for existing customers, along with more regions).

You can learn more about our approach to trust and privacy here. For details on how we handle your data, please see our privacy policy or see the EULA for any of our apps on the Atlassian Marketplace.

This depends on the APIs provided by your other apps. In general, it should be possible to connect many services, but the specifics and logistics may vary. Feel free to speak to us before starting the journey as our experts and tools may be able to help.
FAQs: Pricing
Comparing Cloud app pricing to Server/Data Center app pricing is very difficult. This is because it is not a direct comparison. For instance, Cloud apps handle hosting, maintenance and upgrades, whereas Server/Data Center apps do not. When comparing costs, we always advise you to consider your total costs on each hosting and not just the app costs. This will help you make a truer comparison before deciding what is best for your organisation.

If you're about to migrate to Cloud and want a longer trial, we always advise speaking to your partner or vendor. If you don't already have one, feel free to speak to us at Adaptavist here.
The future of ScriptRunner
We get asked a lot about the future on webinars and when we speak to clients. ScriptRunner for Jira Cloud has been in development for over 4 years and is one of the most popular apps in the Atlassian Marketplace. Our focus for the short term is to build on this and bring full value parity with our Server/Data Center counterpart to enable customers to replicate their business processes on either hosting.
For instance, one of our key initiatives is to bring Behaviours onto ScriptRunner for Jira Cloud. We are currently working with Atlassian, who is creating the necessary API access on Jira Cloud.
For both ScriptRunner for Jira Cloud and ScriptRunner for Confluence Cloud, we are actively seeking feedback from customers about feature development. The individual product sections linked below contain more detail of what's coming and how to get in touch with us about your needs.
Writing scripts for Cloud
Don't have the bandwidth to rewrite your scripts in-house? Whether it's time restrictions, personnel changes or a lack of confidence holding you back, our scripting service can help get you up and running quicker.
Get production-ready scripts on demand
Available across ScriptRunner for Jira, Confluence, or Bitbucket
Available across Server, Data Center and Cloud
Our team of Groovy and ScriptRunner experts are here to help you make the most of ScriptRunner and get back to what you do best: on premise or on Cloud!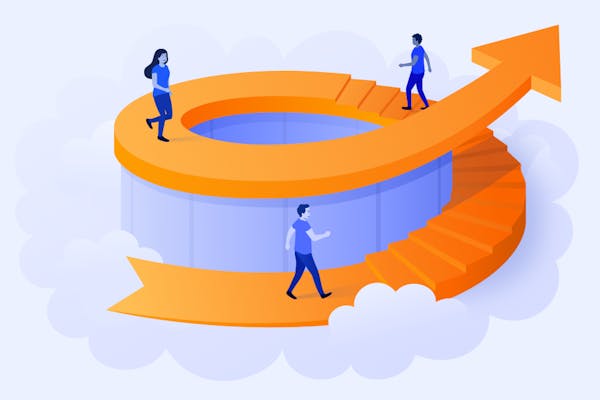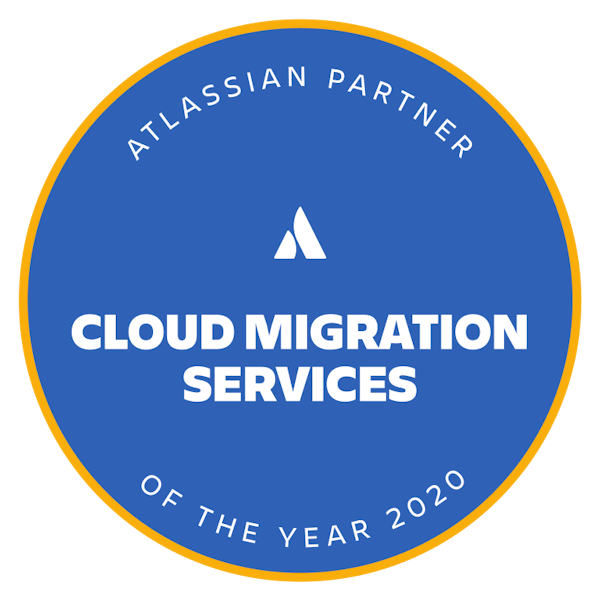 Migration services
Did you know that we were named Atlassian Partner of the Year 2020 for Cloud Migration Services?
With a tried-and-tested, best practice approach to Atlassian tool migration, we've helped some of the world's leading organisations move to Atlassian Cloud—guiding them every step of the way.
Let our team of migration experts help with scoping and planning through to delivery of your migration project.