Hello from Adaptavist, the go-to partner for Slack integrations and solutions
Global creators of innovative solutions, integrations, and apps. Experts in digital transformation.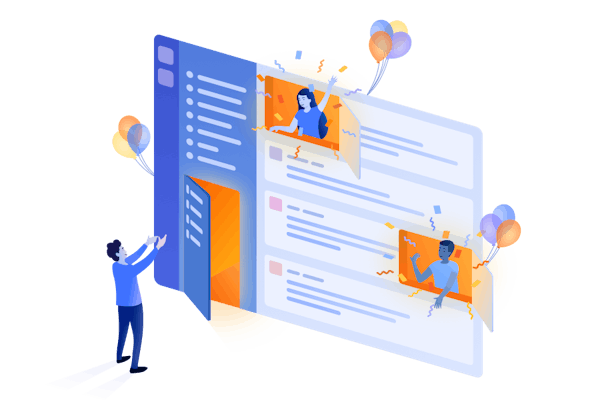 Life hasn't been easy. We get it.
Feeling fed up after the last 18 months? Same.
Navigating life and work has been hard but you've done it, so give yourself a pat on the back! We hope that in between the difficult times, there have been some triumphs too. Perhaps you've managed to spend more (or even a little too much) time with your family due to being at home, or you've managed to expand your workforce with new talent due to flexible working policies.
We made it through, and now we're finally seeing the light at the end of the tunnel. It's time to look ahead at what the future has in store...
Who are we❓
So you've seen our banner, speaker session, or our logo at Slack Frontiers and you liked the look of us? Well, thank you! But who are we, why should you care, and how can we help you?
Why you might lose 35% of your workforce
Equipped with fresh insights from our latest 2021: Digital Etiquette Report, we will uncover what's causing the Great Digital Disconnect... and how we can overcome it. The future of work is now, but are you ready to embrace the intricacies of the hybrid workplace and how it affects your people?


Thomas Boudier
Technical Product Marketing Manager
Thomas has been working at Adaptavist for a year. He was previously a Jira Training Specialist at Valiantys, an Atlassian partner.
He's been focusing his efforts on Slack apps and services, recently launching Workflow Steps for Jira.
He enjoys cycling in and around London to catch some sunlight whenever possible and thinking about the meaning of life. 🚴
Connect with Tom →


Cindy Yip
Commercial Marketing Manager
Cindy has been working at Adaptavist for a year. Prior to this she was a Digital Marketing Specialist at Experian.
She's been focusing her efforts on Slack and Trello apps and services, bringing you informative content, and ensuring we're front of mind when you need us.
In her free time, she loves to explore and discover new culinary flavours. 🍲
Connect with Cindy →
🛠️ Solutions
For many businesses using Slack has been a saviour during this period, but for some, it could also have been a curse. With an ever-growing tech stack and communication methods, things can easily get out of hand. Or maybe there was a mad rush to implement it and now you're thinking 'what's next?'.
Get in touch with us or find out more here.
Accelerated Slack launch or relaunch
Carefully tailored to match your business requirements and existing infrastructure, hit the ground running with best practice, from the start, or further down the line.
Flexible outsourced administration
Outsource your daily administration to our team of certified Slack admins and developers to keep everything running smoothly, alongside your security management and troubleshooting.
Slack migration
We can help you to migrate your disparate collaboration and chat tools to Slack, optimise your DevOps processes, and help deliver agility across your business.
Slack integrations
Solve everyday team challenges that erode value by developing custom, powerful but lightweight apps to help remove collaboration gaps and automate your workflows that are easy to integrate with Slack.
🪢 Workflow Steps for Jira
As featured in Slack Directory for workflows and essential apps.
Or maybe you're a Slack veteran and you're looking for something extra to speed up your work, increase collaboration and diminish routine tasks. Our most downloaded Slack app, Workflow Steps for Jira can help with this. With over 800 published workflows and over 150 workspaces, power up your Jira and Slack communications.
Create Jira issues

Create Jira issues straight in Slack with dynamically generated issue types and fields, including custom field support.

Update Jira issues

Update a Jira issue from Slack, either with an automated or behaviour-triggered event.

Comment on Jira issues

Quickly record messages from Slack conversations into Jira as issue comments.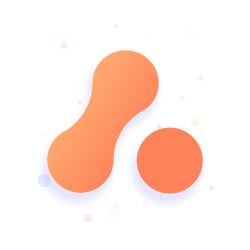 Leave us a message
Rather us get back to you later? Let us know what you need here.