Hierarchy 
for Jira
See your issues in a new light with Hierarchy for Jira
Visualise any Jira Cloud project, release, or filter in a tree for a bird's eye view of your work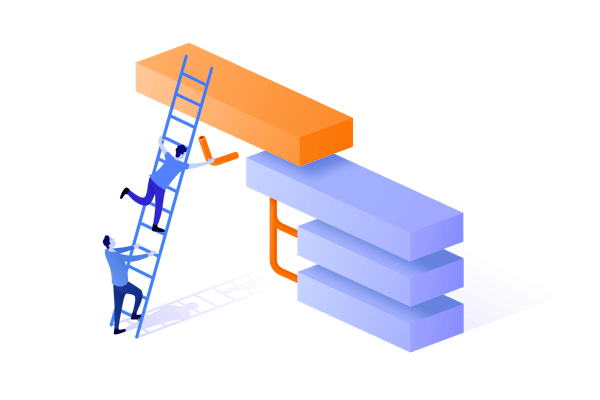 Expand the default Jira hierarchy to gain a more granular, precise view of your projects, releases, and filters. Your Jira, viewed your way.
Visualising all your issues just got easier
Get a clearer view of your projects with Hierarchy for Jira.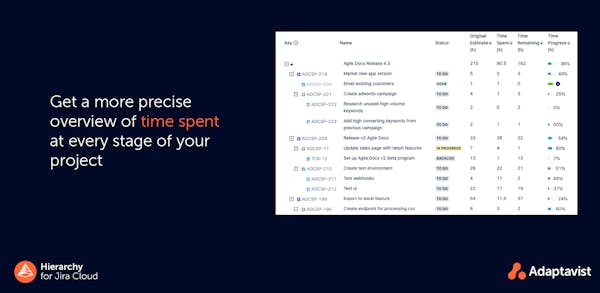 The Jira tree view you've been looking for
Get granular with your Jira hierarchy and never miss a sub-task again. Hierarchy for Jira gives you a bird's eye view of any project, release, or segment in a nested tree list, meaning you can keep a closer eye on what's going on at every stage.
A more precise overview of your progress
Stop guessing and start tracking progress by estimates, rather than by the number of issues. Get a clearer picture of how far through a project you are by viewing summed-up story points and time-tracking progress reports for your epics. Now there's no excuse for lagging behind!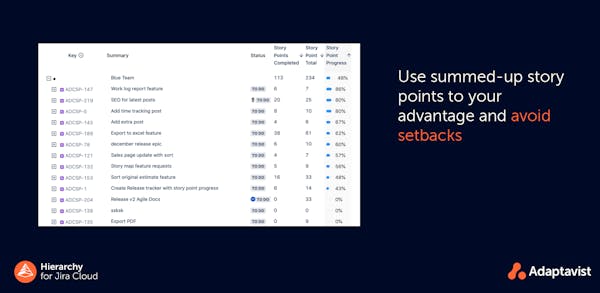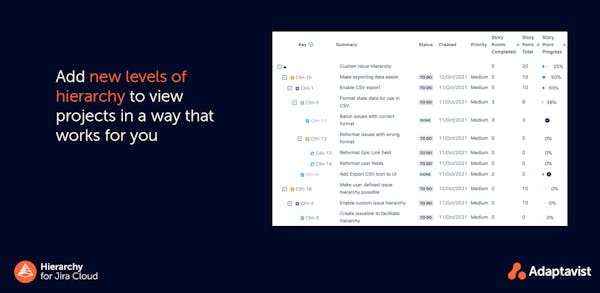 Expand your Jira hierarchy to suit the way you work
Take your Jira to the next level–literally! Hierarchy for Jira lets you create new levels of hierarchy wherever you like, breaking free from the default functionality. Make your Jira hierarchy work for you by adding tasks under stories, features under epics, epics under initiatives, and more.
Getting started with Hierarchy for Jira
Find out what you need to know in our video:
Got an idea? We'd love to hear it
We're always working on the roadmap for Hierarchy for Jira and welcome all feedback! Help us shape the future of the product by sharing your thoughts here.