Forms 
for Confluence
Gather feedback and run surveys with Forms for Confluence
Extend your intranet with form-building capabilities. Help teams collect information quickly and manage data securely within Confluence.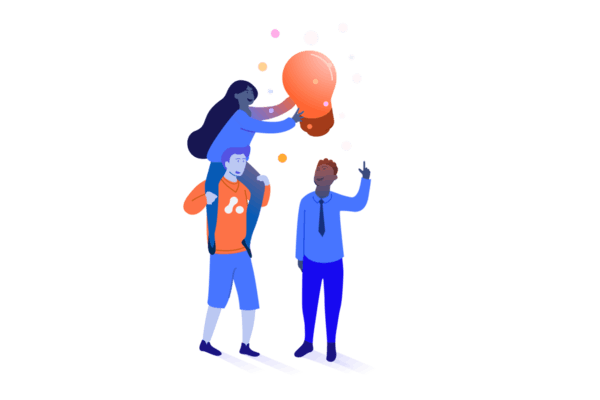 Create fillable forms for data collection. It's quick and secure
Get the information you need to move work forward
Love collaborating in Confluence? Take it further with Forms for Confluence, the app that allows you to craft customised forms using simple Confluence macros. Get answers to your questions, gather information for a new project, or make informed decisions quickly - all through simple form submissions.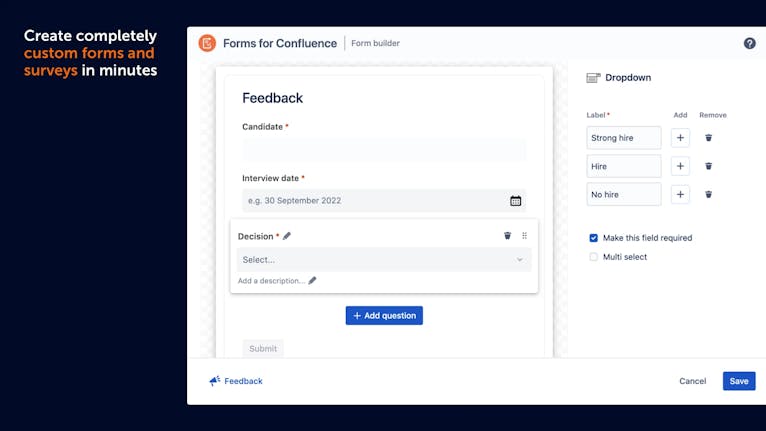 "Forms for Confluence has been huge in helping us solve a major problem around information security engagement at Domino's. Love this app and I don't know what we would do without it."
Michael Sheppard, Sr. Application Security Engineer
Your hosting options: Cloud, Server or Data Center
No matter where you host your Confluence, we've got you covered. Forms for Confluence is available on Server, Data Center and Cloud, which means that every Confluence user can enjoy the power of forms. Whatever version you use, you'll enjoy an easy-to-use interface, powerful Confluence macros to enhance your forms, and the ability to safely store responses right within Confluence.
Enterprise ready on Cloud
Get enhanced security and scalability with Forms for Confluence Cloud, designed to support enterprise teams as they grow.
Security assurance

Global support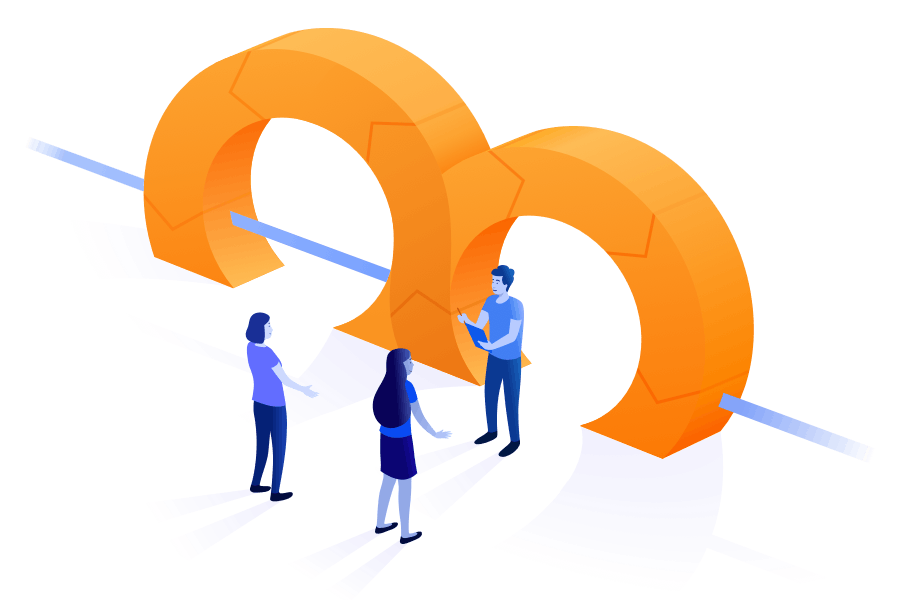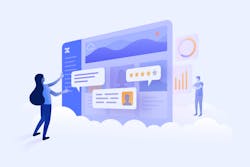 Find out how to create forms in Confluence Cloud
Ready to get started? Read more about how to build forms and enhance Confluence's collaboration capabilities.
Learn how to use Confluence to improve enterprise collaboration