Start unlocking your boards' potential with the newest version of Unlimited Subitems for monday.com
It's an exciting day for monday.com users and Adaptavists alike, as we're proud to officially announce the relaunch of Unlimited Subitems!

Read on to learn all about the new features and pricing for Unlimited Subitems, and how to start easily managing your projects and boards using this awesome new tool today!
Unlock Unlimited Subitems for monday.com
Say hello to advanced project management in monday.com with Unlimited Subitems
The native subitems featured in monday.com make up the essential building blocks of your monday.com board.

They're great for helping you to track the status and progress of individual tasks and initiatives within monday.com.

But as projects grow in complexity, it can become harder and harder to accurately reflect your work, without the ability to add in additional, granular levels of detail and structure to your boards.
That's where Unlimited Subitems comes in
Unlimited Subitems enables all monday.com users, whether you're a newbie or a seasoned pro, to structure your boards the way you want, breaking down your work into as many levels as you need.

Save time and avoid workarounds by tracking multiple assignees, statuses and timeframes from a single monday.com subtask.
See Unlimited Subitems in action!
What's new with Unlimited Subitems?
Thanks to the feedback from our super-group of Beta testers, our team have been hard at work to ensure the full-market version of Unlimited Subitems is as quick and easy-to-use as possible.
Following the recent features release, which included improved column views, new display themes and enhanced nested item views, you can now enjoy additional new features as part of the relaunched version of the app, including:

1. Being able to use the monday.com native 'Update feature' with all child subitems. Meaning you can now keep all conversations about a specific child subitem in the same place and context.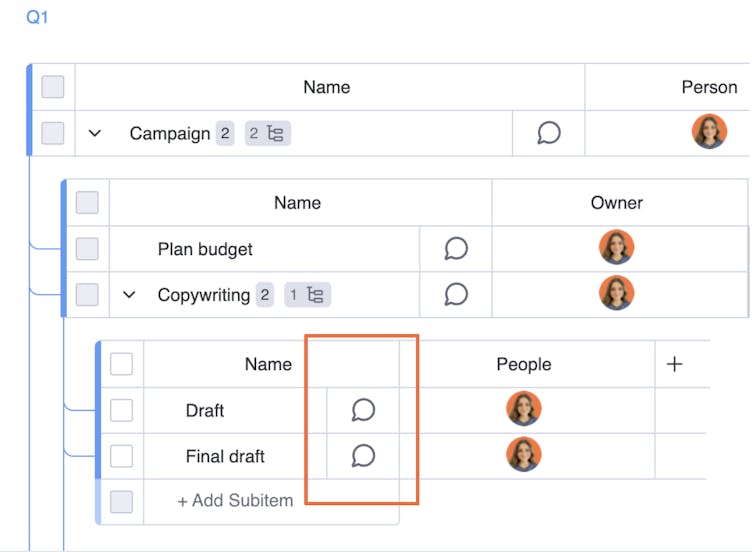 2. When assigning a task to someone on your board, your assignee's Icon (i.e., their profile picture) will now show in the 'People' column instead of just the user's name. Not only is this latest update more in line with the native monday.com board structure, but also gives your subitems a more human and personable feel, and allows project leads and team members to quickly see, at a glance, who has been assigned to each individual task.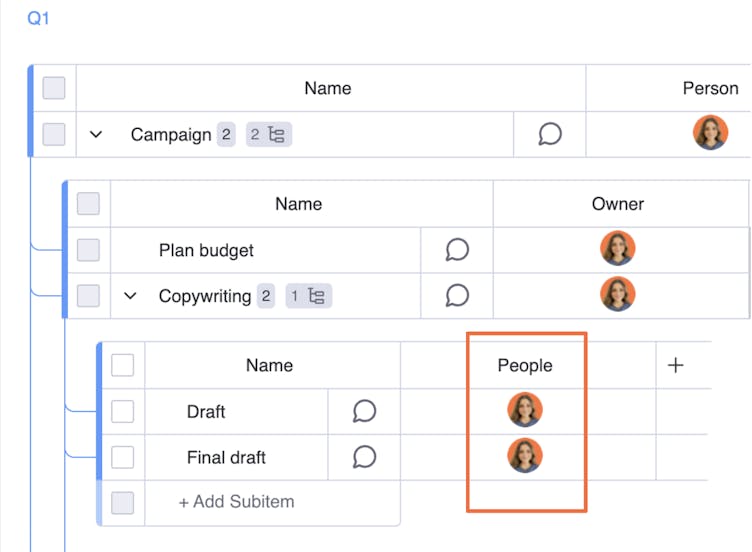 3. All subitems created with Unlimited Subitems will be stored in a new board that the app will automatically create. So they will no longer interfere with the reports in your native monday.com board.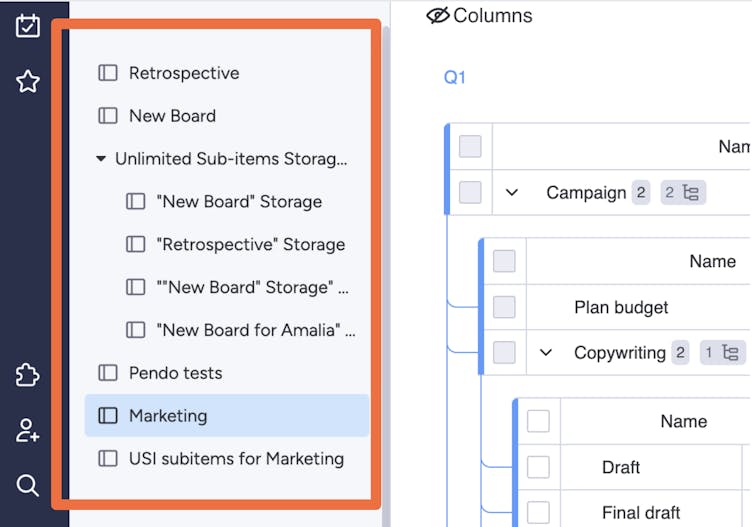 Whether you're using monday.com for real-time team collaboration or asynchronous project management, we're confident these new features for Unlimited Subitems will help keep all those tasks organised and well-managed.
Pricing for Unlimited Subitems
As part of our app's graduation from Beta and relaunch to a full-market version, we have introduced a pricing model so that you can choose a plan that best suits you and your team.
Learn more about Unlimited Subitems pricing
Boost your monday.com boards with help from your friends at Adaptavist
We're in a party mood here at Adaptavist. While we're enjoying the Unlimited Subitems relaunch and are excited to see it in action, the work doesn't stop there.

We're still welcoming feedback on how we can build the best possible app for you. Is there a new feature you'd like to see added? Or do you have a specific use case or challenge you'd like some help with? Then let us know by filling in the form below and we'll be in touch to better understand your needs and how we can help!

Did you know we have another monday.com app in Beta currently? That's right; you can now create recurring tasks in monday.com! Join our Beta community and give it a try for free!
Take me to Recurring Tasks for monday.com
Finally, head over to our hub page for all the latest news, updates and resources from your monday.com team at Adaptavist.

That's all for now folks, and as we bid farewell to the Unlimited Subitems' Beta phase, to quote our friends over at monday.com - 'Done'.
Talk to us about Unlimited Subitems