---
Share this blog to your social media
Say goodbye to migration migraines and enjoy a smooth transition to Jira Cloud with Adaptavist Microscope. Visualise your instance, analyse your usage, and spot issues early to plan your next migration with confidence.
As anyone who has ever moved house knows, excitement fades fast when you realise how much stuff you have to sort through! But on the plus side, it's one of the best opportunities to take stock and declutter so you can really make a fresh start.  
Jira migrations are no different. By making sure your Jira instance is in the best shape possible, you will save yourself a lot of time and hassle, and have more time to focus on other important tasks.
Let's take a look at why your Jira instance should be in tip-top shape before migration, and how Adaptavist Microscope can help you achieve just that.

Chaos and clutter emerge with time
Even with the best intentions, your Jira can quickly spiral out of control. Perhaps it started out as a single instance, which was then rapidly scaled out across many teams and regions, leading to a web of chaos and confusion. The reality is it's close to impossible to keep things in order without regular audits and cleanups, so when migration comes knocking, headaches and stress are sure to follow.
Keeping Jira in good working order
If you want your migration to be as smooth as possible, conducting a thorough audit of your instance is a must. As well as making the process less daunting, you'll know exactly what you have and what needs to be moved, avoiding any unexpected complications down the line.
Benefits of cleaning up your Jira instance before migration
Accurate data = smarter decision making 
Eliminating duplicates, outdated or incorrect information, and inconsistencies that have accumulated over time will ensure your data is accurate and reliable so you can make more informed decisions during and after the migration.
Everything will run smoothly (just as it should!)
When Jira is messy and unorganised, it can't perform at its best. Purging out-of-date and redundant data can improve search results and accuracy, as well as boost overall performance. Throughout the migration process you can ensure everything is in good working order to reduce performance issues.
Reduce costs, clutter and complexity
The process of migrating your Jira instance can be pretty complex. Especially if you have a lot of users, reams of data and a bunch of custom configurations and integrations in the mix. Cleaning things up reduces the scope of what needs to be migrated, simplifying the migration process and reducing costs too.
A secure path for sensitive information
Jira cleanliness is next to godliness—sorry governance! When you clean up and declutter your instance before migration, you reduce the risk of serious data and regulatory breaches. You can ensure compliance at every stage of the process by putting the right guardrails in place to handle sensitive and outdated information appropriately.
The trouble is, cleaning up Jira manually not only takes a colossal amount of time, but can also lead to mistakes, and what if you miss something crucial?
Introducing: Adaptavist's award-winning Microscope | Power Audit for Jira Admins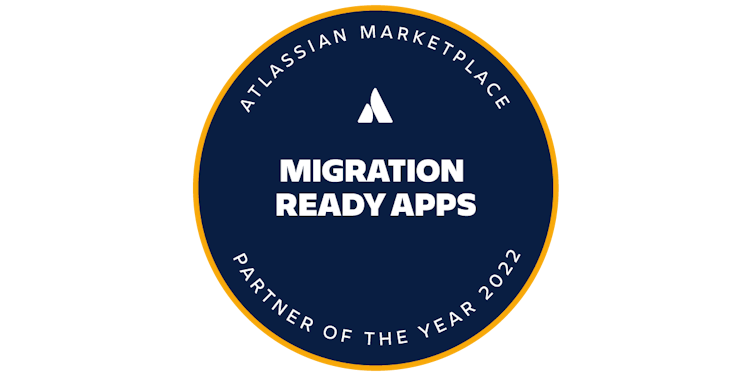 With Microscope, you have quick access to all the information you need to audit your Jira instance and be fighting fit for migration. You can access everything you need via a simple, and intuitive dashboard.
All your vital Jira statistics—in one neat place
With Microscope's Insights Page, you can quickly and easily view all the key information about your Jira instance, including: 
Total number of users and status (i.e. active or not).
Total number of projects and contributions.
Total number of issues and status (i.e. active or not).
Indicators of the complexity of operational workflows and workflow functions.
Quantity of Custom Fields, distinguishing those created by third-party plugins.
Rundown of the quantity and size of attachments.
Breakdown of apps that are enabled and disabled.
And so much more!
Using Microscope is like having your own migration readiness assistant, helping you: 
Get a clear picture of your instance
Tap into valuable insights about your Jira instance easily with automated reports and filters. Save time and money by avoiding manual checks and error-prone alternatives. You can run audits with ease to reduce migration headaches and keep Jira healthy.
Consolidate Jira quickly and confidently
Take control of your Jira instance by identifying overlapping features, unused projects, and inactive users. By maintaining accurate, well-structured data, you'll keep maintenance costs down and always know what's happening across your Jira instance, helping you make informed decisions faster.
Know what needs to be moved ahead of time
Migrating your Jira instance can be a stressful and daunting task. Especially if you don't know the level of data and complexity you're dealing with until it's too late!
Adaptavist Microscope = your best migration buddy!
With Microscope as your trusty migration and auditing buddy, you can gain valuable insights into Jira usage, permissions, duplications, customisations and so much more. As a result, you can stay in control, avoid unwanted surprises, and plan ahead with confidence.
An enhanced Microscope experience awaits on the Atlassian Marketplace! 
We've added some cool new features we know you'll love:
Focus your analysis: choose any time period for your project audit report
Get the full picture: every audit export now includes a screenshot of the insights dashboard so you can see everything in one place.
Simplify your audit reporting: our new spotlight controls make generating reports a breeze.