Workplace analytics and insights for the hybrid era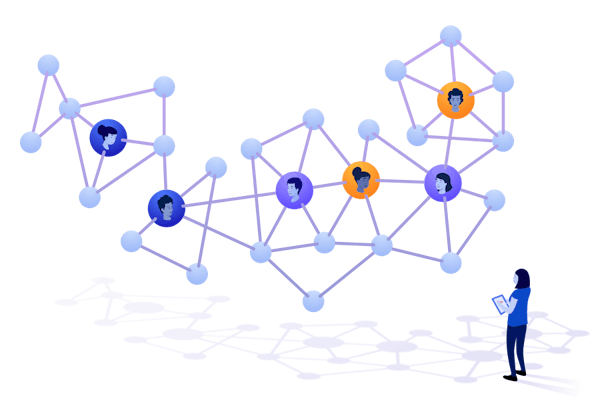 Make collaboration your team's superpower with Adaptavist and Temporall
Hybrid working poses some significant challenges. But that means there are plenty of opportunities to improve how we collaborate! Tools such as Slack, MS Teams, and Google Workspace, have reshaped communication. Yet, are teams using them effectively? Find out with in-depth levels of data insight.
Trusted by Fortune 500 global leaders worldwide

Enterprise-grade security

Social insights expertise

Slack certified and trusted partner
"58% of respondents in our latest Digital Etiquette Report say the pandemic required their company to adopt new tools or software."
Adaptavist
2021: Digital Etiquette Report
Why you need social insights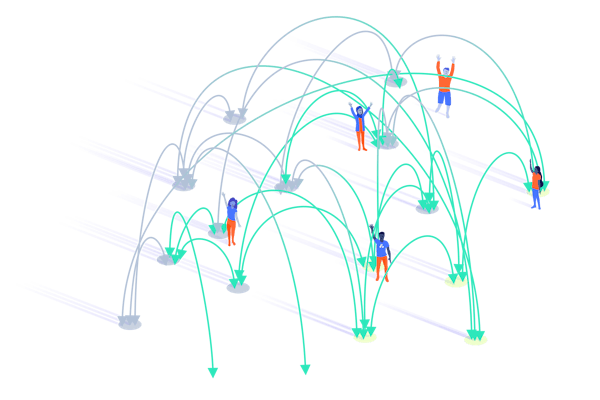 At Adaptavist, we provide organisations with intelligent organisational social insights to uncover collaborative networks and make the most of collaboration between teams. Alongside Temporall's advanced analytics platform, Workbench, and as a leading Slack Services partner, we can:
Uncover informal, hidden social networks using organisational network analysis to support data-driven decision making.
Leverage the connection between behavioural science and intelligence technology.
Provide business leaders with an understanding of how work is delivered.
Successfully reorient teams and deliver meaningful transformation.
Ready to explore how organisational networks are forming across your business and enable a realistic, uniquely-tailored approach to change?
Harness the power of data to drive team engagement
Adaptavist can use Workbench data to create a package of multi-level insights about your team's collaborations, and use them to benefit your organisation strategically.
Make data-driven decisions

Improve team and customer experience and deliver better business outcomes with actionable insights.

Compare workplace activity

Compare one platform to another, for example, between Slack, MS Teams, and Google Workspace.

Support your organisational change programmes

Learn who your communication champions and influencers are and how messages land. 

Keep your finger on the pulse of team member engagement

Recognise trending topics and associated sentiment.

Ensure organisational alignment and agility at scale

Through network integration.

Achieve high performing collaboration

Identify high performing teams and functions to learn from and replicate across the network.

Increase team members wellbeing

Use people and network insights to better support wellbeing. 
Explore Slack Analytics vs intelligence by Temporall