Unlimited Subitems 
for monday.com
Unlimited Subitems
Extend the monday Item-Subitem hierarchy by adding as many levels of child subitems as you need.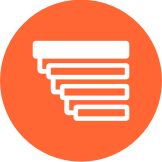 Getting started
Thanks for installing Unlimited Subitems for monday.com! To break down your subitems into additional levels of subitems, simply add the Unlimited Subitems board view to your board. You can do this by clicking on the + symbol at the top of your board, then selecting Apps.

Here in the Views Center, under Installed Apps, you'll find Unlimited Subitems. You can rename the view to whatever you like, or you can leave it as Unlimited Subitems. This is where you'll be able to create and edit your custom hierarchy of subitems.
App walkthrough
Watch Yaiza, the Unlimited Subitems Product Manager, take you through a complete tour of the app's features and functionality.
The concept
Unlimited Subitems is an app that lets you create as many levels of child subitems as you need, sitting below the native monday.com subitems.
We'd love to be able to bring you this experience straight into the Main Board view, but apps are unable to modify the core monday.com experience within the Main Board. This means that the hierarchy of subitems you create with Unlimited Subitems can only be viewed from the Unlimited Subitems view, that you need to add to you board.
Whenever you browse your work in your usual monday.com Main Board view, any child sub-items you've created in the Unlimited Subitems View will appear as regular monday.com subitems, all at the same level. In other words, you won't be able to view your custom hierarchy. However, you will be able to interact with these subitems in all the usual ways, from updating their columns to deleting and moving them.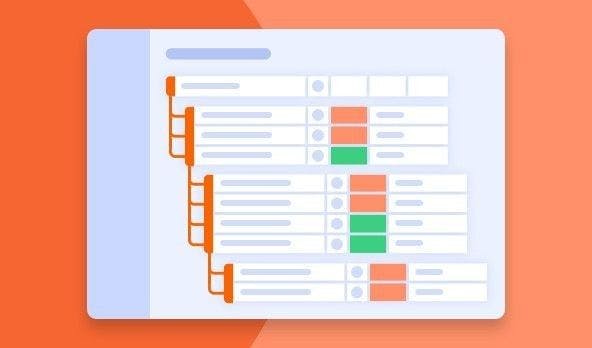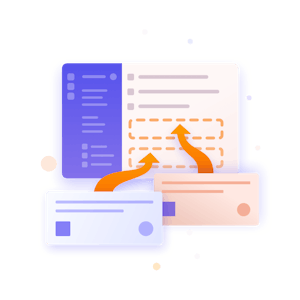 Creating new child subitems
In the Unlimited Subitems board view, you can add child subitems in the same way that you would on the monday.com Main Board view. Simply click the > symbol in front of any subitem, which will open up a blank new child subitem row for you to complete.
Moving and reorganising subitems
In the Unlimited Subitems board view, you can reorganise your subitems by simply dragging and dropping them to where you want them to be. Please note that you can only rearrange subitems that are in the same group.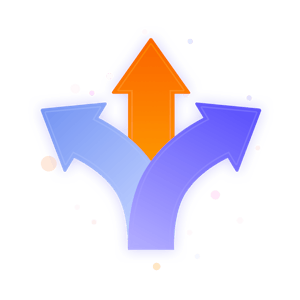 Editing in the Unlimited Subitems view
You can edit any item or subitem in the Unlimited Subitem view by selecting the ... icon that appears to the left a row when you hover over it. Simply select edit, and use the pop up to modify the row values as required. This is handy for quickly making spot updates while using the Unlimited Subitems view. If you need to update many rows, or carry out a bulk update, this will be easier to do in the Main Board view.
Moving items in bulk
Sometimes, you might need to move more than one subitem at a time. To do this, in the Unlimited Subitems board view, simply check each of the subitems you want to move, then select the new parent item you want to assign them to. If you have a lot of subitems, you can use the search function to find the one you're after.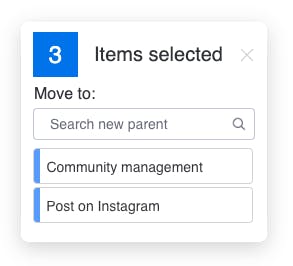 Frequently asked questions
This is our very first version of Unlimited Subitems, and not all of the functionality we want to build is ready yet. There are also some limitations which we're working hard to overcome. We're improving the app regularly, so if it's not quite ready for you, stay tuned as we're moving fast.

We're working hard to get the first full release of Unlimited Subitems to market. We're currently expecting it to be ready in Q1 2023. Thanks for your patience!

Unlimited Subitems is in Beta, and during this time, it will remain free to use. Once we come out of Beta, we'll keep a free entry tier, on top of which we will introduce a fair pricing structure for users requiring more advanced functionality.

Unfortunately not. Due to a technical limitation, we are unable to carry over your custom subitems to the new board when you duplicate your board. They will carry over as standard monday.com subitems, but your custom hierarchy will be lost. We're hoping to resolve this when the full version of the app is released.

Due to a technical limitation, we cannot make changes to the fundamental structure of the main board. This means we have to present your custom subitem hierarchy in our own dedicated app view. However your custom subitems will still appear in the main board - you just won't see your bespoke hierarchy. You can use the main board view for an overview, and the Unlimited Subitems view when you need to drill down into the detail.