Workflow Steps for Jira 
Available for Jira Server, Data Center and Cloud
Integrate and automate Jira actions into Slack.
First multi-step app for Slack's Workflow Builder. Save time by conducting basic Jira actions in Slack, without the need to context-switch. Anyone of all technical abilities can be empowered to start automating.
Add to Slack
By clicking this button and enabling this product, you understand and agree to our EULA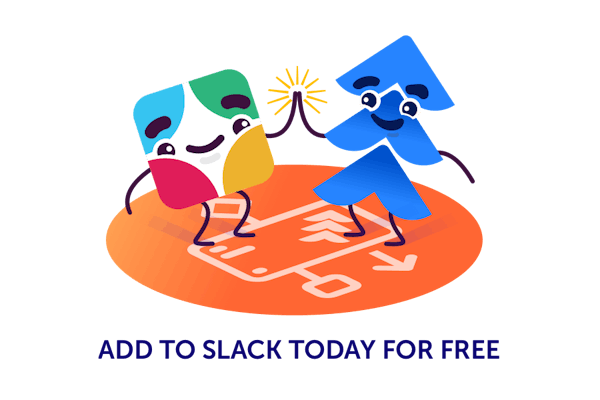 Automate common Jira interactions without leaving Slack
Workflow Steps for Jira is the Slack app that unlocks Jira steps in Workflow Builder. It allows everyday users, like you, to create your own integrations and automations with all your Jira instances, without the need for coding knowledge.
Build bespoke human and event-driven workflows to help you create and update your Jira issues easily from Slack. Empower your teams to create quick fixes and automations to foster collaboration and efficiency.
Power up your workflows in Slack with Jira steps
Seamlessly integrate your Jira instances with Slack.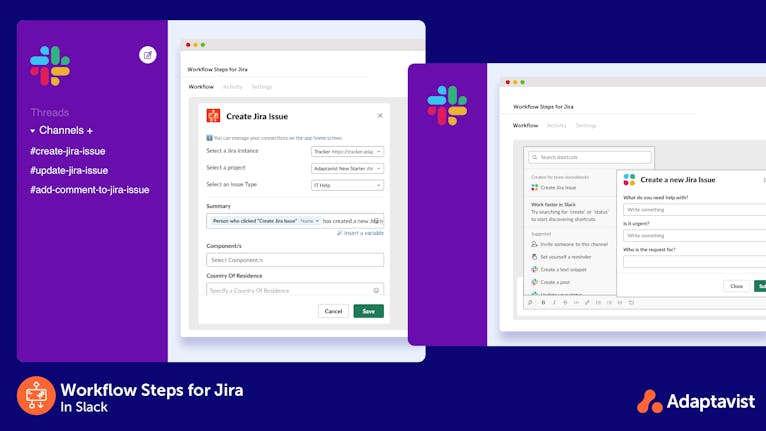 Easy-to-use
Users of all technical abilities are empowered to build fuss-free, no-code workflows.
Full flexibility
Supports multiple Jira instances for increased value; scale up or down as you need.
Increase productivity
Reduce manual intervention and automate Jira actions with a range of triggers.
Less context-switching
Enable team collaboration with bespoke workflows and collaborators, all in Slack.
Import a workflow template
So much to do but where to begin? Download ready-made templates from our most common use-cases to get started.
Set onboarding tasks when someone joins a channel
What: There will always be a dedicated set of tasks for new starters in a company, whether it's compliance assessments, updating bank details or requesting equipment and software. When someone joins and they're added to a dedicated channel (by #department, #team or #new-starters), automatically assign and point them in the direction of tasks they need to complete. 
How: Workflow starts when someone joins a #channel.
Why: No repetition or time wasted from the onboarding team or departments involved to ensure new starters are onboarded correctly.
DOWNLOAD TEMPLATE HERE
This app is available on paid Slack subscriptions