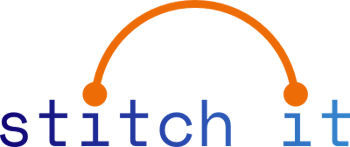 Stitch It Closed Beta Terms and Conditions
In consideration of your agreeing to participate in this Closed Beta Trial of Stitch It, Adaptavist and you agree as follows.
Fees: there are no fees for use of the Closed Beta version of Stitch It.
Your participation:
Your participation in this Closed Beta Trial of Stitch It is entirely voluntary. You can withdraw your participation at any point. If you decide to withdraw, we will not ask you to give any reason, and, if applicable, you will receive any previously agreed in writing incentive compensation (for example: merchandising materials or gift card).

You agree to notify us of all problems identified or encountered with the beta product and all ideas for enhancements or product features which come to you attention during the term of this agreement, as well as any other suggestions, ideas, enhancement requests, feedback, code, recommendations or other information provided (the "Beta Trial Feedback"), which shall be subject to the terms of Clause 15 'Ownership and Feedback'. We may contact you and you will endeavour to make available a reasonable amount of time to discuss the beta product with us if so requested.
We retain all right, title and interest in and to any Beta Trial Feedback, all of which are hereby assigned to Adaptavist.
Confidentiality and Data Privacy:

We will keep confidential the information collected or recorded during the closed beta trial, in accordance with our Privacy Policy. You agree to keep confidential any information shared by us with you.
These terms and conditions supplement and are incorporated into the Adaptavist EULA.