Atlassian integration and automation made simple
From Jira to Confluence and BitBucket, across all hosting types, integrating your Atlassian tools just got easier
Power up your Atlassian tools to a level you never knew existed
AutoBlocks is the only integration platform as a service built around Atlassian.

Implement apps that complement Atlassian tools, integrate Atlassian and third-party systems and solve Atlassian migration challenges in no time. 
Learn More →

"AutoBlocks is our one-stop-shop, single solution for integrating Atlassian in the wider IT landscape and enforce cross-landscape business processes. Its Fetch API means even our own bespoke business systems could be integrated."
Christian W.
Senior Technical Consultant at Demicon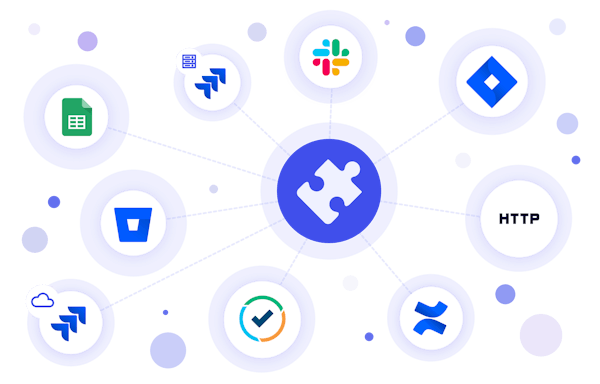 Comprehensive Atlassian Integration
The promise of most integration platforms is that they integrate everything. As a result, their integration capacity is superficial, offering little more than moving data from one app to another.
AutoBlocks offers an unmatched level of integration for Atlassian tools, letting your create extensive solutions to complex business problems efficiently.
For developers, by developers
Solutions to the most complex problems require unrestricted possibilities and ingenuity that can only be expressed through code. When the challenge is hard, code is king. 
Rather than limit your integration potential with a no-code UI, AutoBlocks embraces code in its hybrid UI and focuses on providing an unrivalled developer experience so you can build your scripts faster than ever.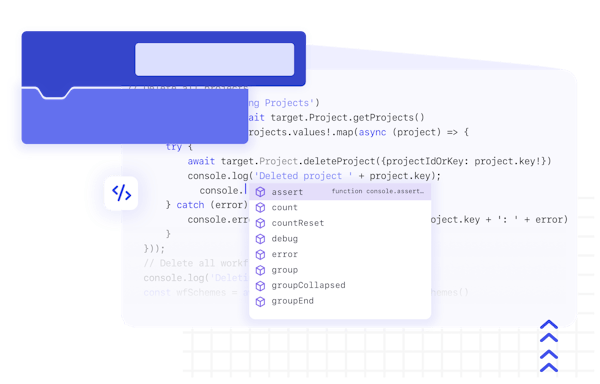 Get a live demo
Drop us a note and one of our experts will be in touch shortly