Agile at scale implementation with Adaptavist and ALM Works
Scaled agile doesn't have to be intimidating. Together, we'll make sure it isn't.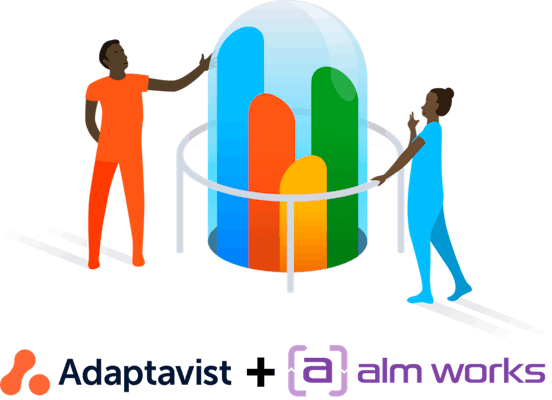 Choosing the right scaled agile framework
As a solution and service partner of ALM Works, Adaptavist can bring together the right tools, expertise and framework to help enterprise teams transform at scale. Adaptavist is a certified ALM Works partner with expertise in the entire Structure for Jira product family.
We recognise that large scale transitions are hard and choosing the most suitable scaled agile framework is vital. There are a number of frameworks available to choose from that will support your agile transformation and each has its merits. At Adaptavist, we work closely with you to identify a tailored approach to scale that meets your organisation's agility goals.
Adaptavist SAFe® transformations are individually tailored to meet your organisation's unique needs and goals
SAFe® helps 70% of the Fortune 100 connect strategy with execution.
From leadership to management to delivery, SAFe® helps entire organisations work leaner and smarter.
Adaptavist is a Scaled Agile® Gold partner, delivering SAFe® services underpinned by class-leading Atlassian tools and other technologies.
SAFe® Quick Start Platform
A platform as a service (PaaS) delivering a working full SAFe® environment based on Atlassian tools.
What to expect
Turnkey Adaptavist-hosted environment with sample data and access provided for up to 25 users
Guided review of your environment, configuration, data, and functionality for up to two hours
Reference documentation for the solution
Access for 30 days with options to extend
Up to four hours of additional configuration discussion
Weekly 'office hours' with a Certified SAFe® Program Consultant (SPC) to discuss implementation hurdles or consider alternative configurations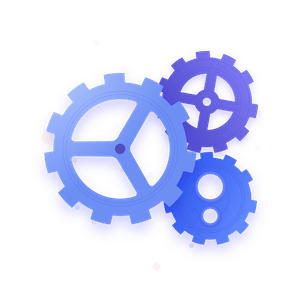 Enquire about the SAFe® Quick Start Platform
SAFe® Implementation With Atlassian Tools
The technical aspects of implementing SAFe® are complex. Our team of certified SPCs for Agile Release are here to help you and provide the technical guidance your team needs at this crucial time.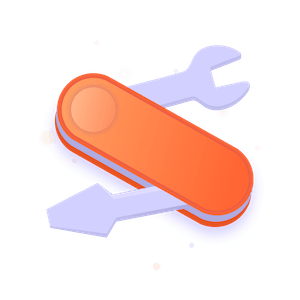 What to expect
Turnkey SAFe® environment built for flexibility and scalability
Process optimisation via certified SPC and Atlassian expert consultants
Training and onboarding for users of the solution
Clarity and confidence from best-practice SAFe® and Atlassian tooling approaches
Minimal demand on internal staffing and resourcing
Enquire about SAFe® Implementation
SAFe® Agile at Scale Evaluation and Alignment
Missing the 'big picture' view of how Agile delivers value to your business? Wondering how Agile transformation drives efficiency and productivity? Our engaging workshop takes you through the implementation and adoption of SAFe®, making sure you get the most from Agile at scale.
What to expect
Ensure the tool and technology we implement truly serve your process needs
Guarantee seamless alignment of roles with process and tools
Improvement of integration and use of Jira Software/Jira Align within the organisation
Identification of areas needing further attention to deliver success of the transformation initiative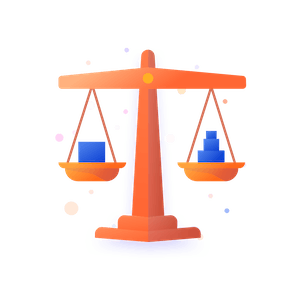 Enquire about SAFe® at Scale
SAFe® PI Planning Support
A pragmatic, adaptable implementation of the Scaled Agile Framework for Enterprise® based on Atlassian Jira Software and/or Jira Align tooling. Adaptavist SPC-certified consultants deliver a flexible best-practice toolset paired with expert training and processes consultation.
What to expect
Support with Atlassian tools and processes during PI Planning
Ad-hoc coaching
Analysis for future improvement
Facilitation of post PI planning retrospective
Confidence in PI Plan for the development teams
Experience and skills gained for future PI planning events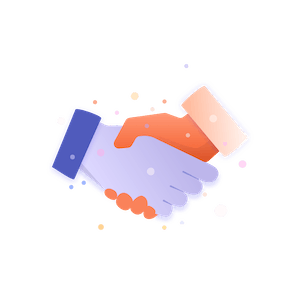 Enquire about SAFe® PI Planning Support
Jira Align Launchpad Programme
An end-to-end program to get 1–2 Agile Release Trains in a SAFe® organisation up and running successfully with Jira Align. Dive in and prove the value of the technology in a closely collaborative three-month engagement to achieve better alignment and faster results through Scaled Agile practices and Jira Align. We provide all the support you need for your Atlassian tools and processes during PI planning.
What to expect
Discovery, definition, scoping and planning
Assessment and optimisation of Jira for use at scale
Jira and Jira Align integration and configuration specific to your agile at scale implementation
Role-based tool training
Tool support and coaching before, during, and after quarterly planning event
Retrospective and next steps planning
Enquire about Jira Align and talk to an expert today