Adaptavist Team Talks '21 Webinar Series
Seven wow-worthy webinars, curated with you in mind, and packed with top tips, advice, and best practices, all geared to help set you, and your teams, on the path to success.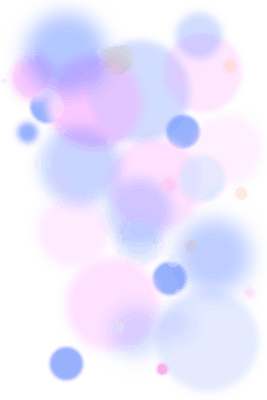 Our ultimate webinar extravaganza 
Webinars on everything from Agile to DevOps, ScriptRunner to Jira Align, Cloud migrations and everything in between.
Curious to find out what goes on behind the scenes at Adaptavist? Keen to know what lies ahead for our products and services? Confused by all the acronyms and buzzwords across our ecosystem? Look no further.
This series of webinars showcases all the latest developments across our suite of products and services - giving you unfettered access to our team of experts who are ready to answer all your questions (yes, even the tricky ones!). A wide range of topics are covered to ensure there's something for everyone.
The webinars that took place during weeks one, two and three are now available on-demand.
Here you can find all the webinars from Team Talks on-demand, for you to watch whenever suits you.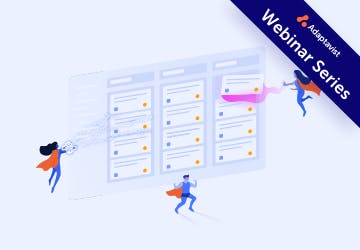 Adaptavist Managed Services presents: Jira admin best practices
First shown Wednesday 21 April 2021
What is best practice when it comes to Jira Administration? Join us for a light hearted look at seriously administering Jira. In this session we take you behind the screens to view a day in the life of the Managed Services team.
Infrastructure as a Code: is that for real? Scaling Jira Data Center on Cloud
First shown Thursday 22 April 2021
Learn more about Infrastructure as Code (IaC) and how we can leverage the AWS Quick Start templates to easily set up Jira Data Center on AWS. We also take a look at how easy it is to scale up and down a Data Center instance by simply modifying the parameters in a file checked into your SCM system. And, while we are at it, we show you how to customise the templates with Enterprise features like auto scaling and custom monitoring.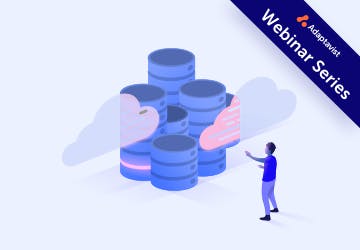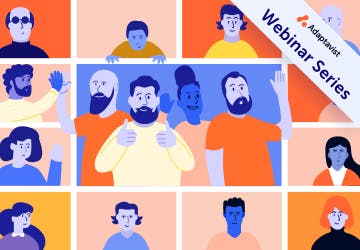 ScriptRunner Champion Hour
First shown Tuesday 27 April 2021 | 3pm BST
Want to get more out of your Adaptavist and Atlassian solutions? Get ready to ask us anything. Join our live Q&A session to put your top ScriptRunner questions to our experts.
Your questions answered: joins us for our experts insights into ScriptRunner in Jira, Confluence or Bitbucket.
Introducing AutoBlocks: Atlassian integration, automation and migration made simple
First shown Wednesday 28 April 2021 | 3pm BST
Many organisations find themselves caught up in a complex web of interwoven technology solutions, a hybrid environment of different tools and platforms. To solve the inherent challenges of integrating a hybrid tech environment, we created AutoBlocks - an integration platform as a service built around Atlassian tools. Join this session to find out how AutoBlocks can help you solve your most challenging integration problems today!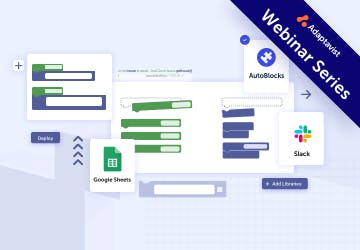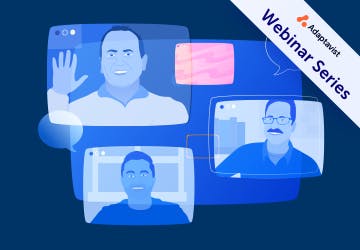 Choosing the right toolset for Agile at Scale
First shown Thursday 29 April 2021 | 4:30pm BST
As organisations scale agile practices from development to business teams, and up to portfolio and strategic levels, the way existing tools are used becomes a barrier. Can you customise and extend Jira to meet these new demands? Is a purpose-built technology like Jira Align the right choice? Join us, and a special guest from Atlassian, for a Q&A discussion!
Fireside Chat - What's new from Atlassian Team?
First shown Tuesday 4 May 2021 | 5pm BST
Along with our friends at Smartbear, Gliffy, Tempo, and Appfire, we take a look at all the big talking points, the new announcements, and all the rest from the sessions that caught our eye during a bumper couple of days of live and on-demand talks from Atlassian Team 21.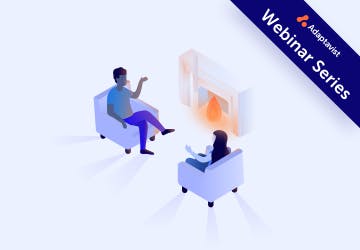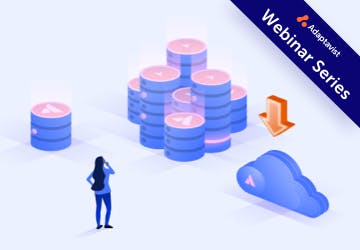 Cloud Migrations: you ask, we answer 
First shown Wednesday 5 May 2021 | 3pm BST
Considering a cloud migration can be daunting. With so much information it can be difficult to know how to proceed after Atlassian server—but we're here to help. In this Cloud migrations webinar we give you the chance put your most pressing questions to our experts in an effort to ensure you have all the information you need when thinking of a move to Cloud. A special guest from Atlassian is on hand for the Q&A discussion!