DevOps in the cloud: evolving your tools, processes, and culture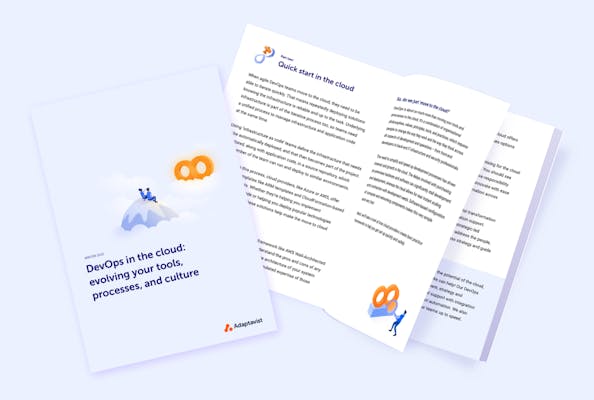 Are you ready for a DevOps revolution? Find out how the cloud can make all the difference to your DevOps teams – impacting your tools, processes, and wider company culture.
Cloud-native solutions to meet demand
As your organisation grows, so too will the need for consistent, repeatable cloud-native deployment methods for your DevOps tools and supporting processes. The solution? A move to the cloud can eliminate the challenges posed by on-premises solutions, so you can focus on software configurations instead.
Key takeaways:
Get up to speed on the key tenets of DevOps and how it impacts your organisational culture.
Learn how cloud providers create best practice frameworks to help you get set up quickly and safely.
Get practical advice on how to build a cloud-native system with key considerations to factor into your decision-making.
Find out about the benefits to tools, processes, and culture that come from doing cloud-native DevOps.
Download the whitepaper to find out more