You've heard of monday.com subitems. Now get ready to meet Unlimited Subitems for monday.com! Empower your teams to manage their work and accurately reflect their projects in monday.com. 

Calling all project, campaign, product and operations managers - get ready to take your monday.com user experience to the next level - with Unlimited Subitems for monday.com, the newest app from your friends at Adaptavist.
Install here
Introducing Unlimited Subitems for monday.com
monday.com subitems - it's all in the detail
Avid monday.com users will be very familiar with the subitems feature.

However, for any newbies to the tool (welcome!) - subitems are an integral feature to the structure of monday.com's boards. They enable users to gain a deeper level of insight into the individual items being added to your boards and provide all of the users in your workspace with the additional details they need to keep track of ongoing projects.

monday.com subitems are much more than a simple to-do list. Their flexibility allows you and your teams to break down those larger projects and goals into smaller, more actionable pieces by allowing you to add comments, tag specific team members to individual tasks, and give you a high-level, visual overview of all activities in your monday.com workflows.

Let's take a look at monday.com subitems in action. In the example below, we can see that a Marketing Manager has created an item for a new product launch and has added subitems to outline each of the individual assets that will be needed for the launch.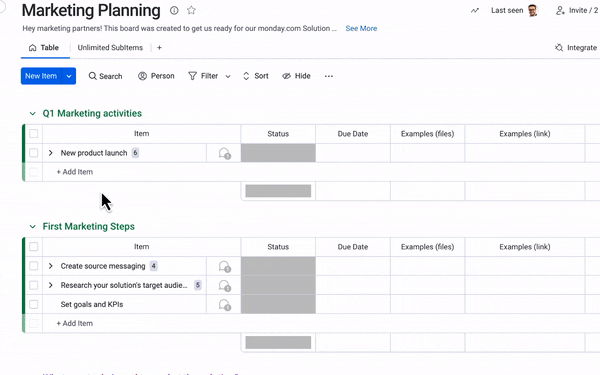 Looking for that extra, granular level of detail? Step forward Unlimited Subitems
We use more tools today for work than ever before.

With the acceleration of digital transformation over the last few years, there has never been a greater need for the tools we use to make our lives easier and more productive. Not only do we need them to help enable our workflows, but also help them to thrive.

The findings from our Digital Etiquette: Reinventing Work 2022 report brought this topic into sharp focus. Of the 4400+ global workers we surveyed, 38% indicated that they suffer from tool fatigue due to their company having too many tools. A further 57% noted that they spend over 30 minutes each day switching between tools, searching for information they need to do their job.

This brings us to the forefront of what we do here at Adaptavist, how can we make our customers' lives easier? How can we help them overcome some of the challenges highlighted by the report above?

It is in asking ourselves these questions that led to the development of Unlimited Subitems for monday.com - how do we take an already great feature and build on it to improve the experience for monday.com users?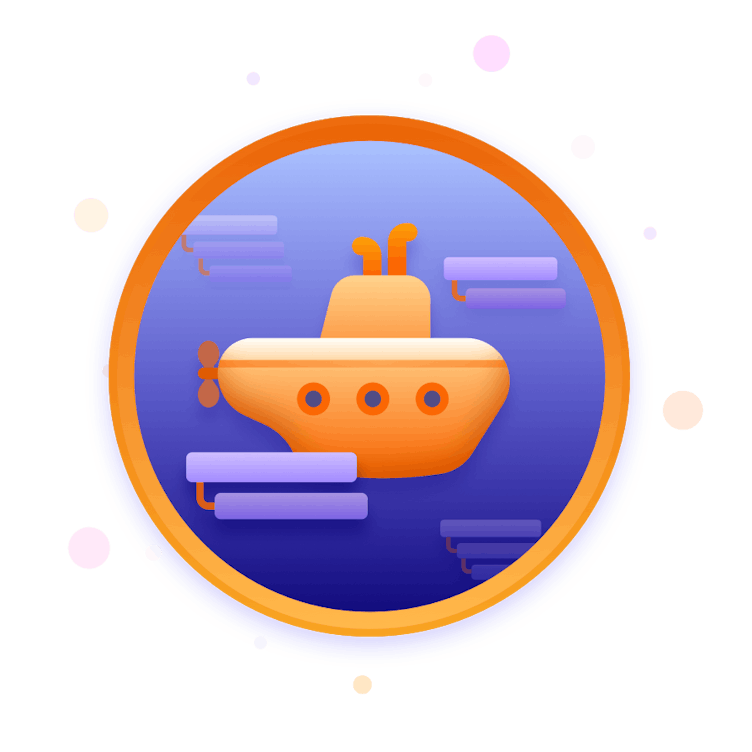 Why use Unlimited Subitems for monday.com? What's the difference?
We're proud to champion monday.com subitems. However, we know that there are those, particularly in marketing, project management, or operations lead roles that will require that extra level of detail on individual project tasks. They will want to know exactly what goes into creating an individual asset or item so that they can get a more accurate idea of time frames, resources and possible cost implications and risks.

What Unlimited Subitems for monday.com provides is a hierarchical structure to the subitems feature. Each subitem can have its own, unlimited number of subitems, allowing you to add as much detail as you like. And, just like the native subitems feature, can easily be expanded and collapsed to show as much (or as little) as you want, while making sure your board remains nice and organised and still able to provide that top-level view.

Using the same example as above for the native subitems feature, let's look at how a Marketing Manager could use Unlimited Subitems for monday.com.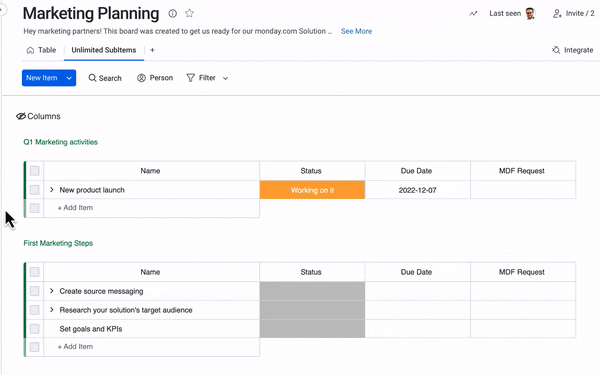 As we can see above, our Marketing Manager has used Unlimited Subitems to give each individual asset needed for the product launch an extra granular level of detail, outlining exactly what is required for the completion of each asset.

Where the native subitem has been used to outline the need for a blog, for example, the Unlimited Subitems, then break down each step needed to bring that blog to life, from ideation to drafting, reviewing and then, our favourite, published!

Similarly, where our first example outlined the need for organic social media posts, we can see in the second how Unlimited Subitems breaks down the process in more detail, from raising a design ticket with the design team for social graphics to contacting the social media team to calendarise the individual posts, you get a complete, overarching picture thanks to Unlimited Subitems.

By using this powerful new tool to detail processes and initiatives more accurately, you are expanding monday.com's scope for project tracking and reducing the need to find workarounds and other tools to keep note of these more detailed tasks - reducing that time-consuming context-switching we examined above.

And the best part? It's completely free! Add Unlimited Subitems to your monday.com workspace today!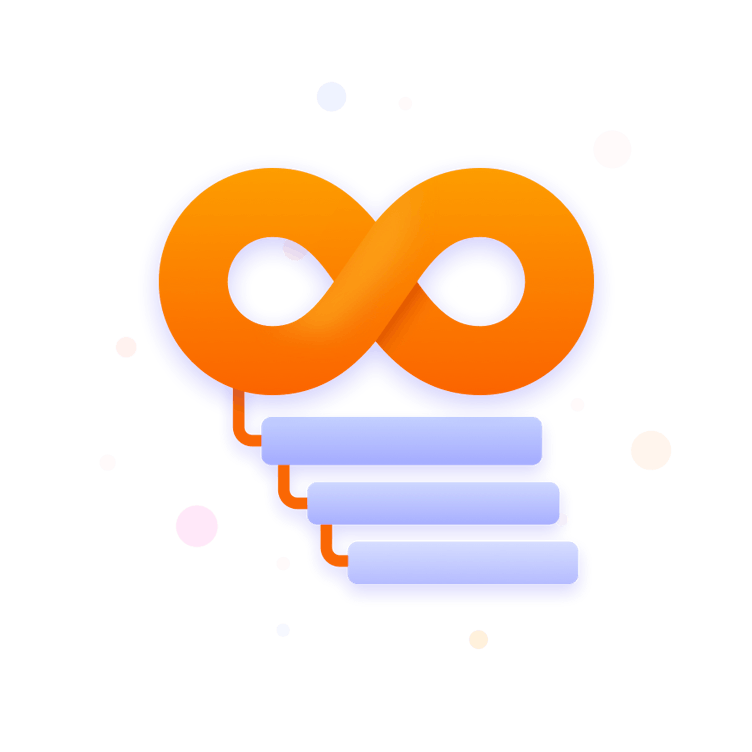 How to access Unlimited Subitems for monday.com
Once you've installed Unlimted Subitems for monday.com, you will need to add it to your workspace.

To do this:
Open your monday.com workspace.
Scroll up the top of your board and hit the '+' button to add a board view.
Select Unlimited Subitems from the available views.
From there, the app will now be accessible via the 'Unlimited Subitems' tab next to the 'Main Table' tab at the top of your monday.com workspace.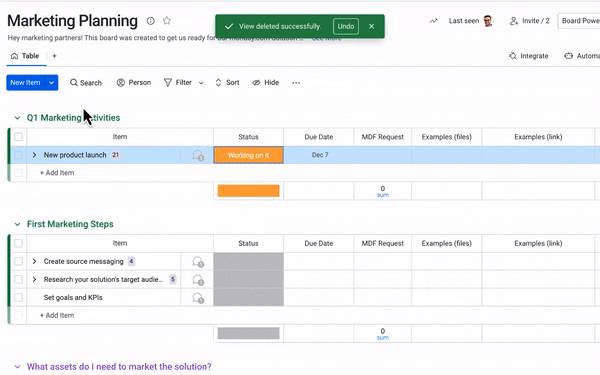 It's important to note that it is not possible to use Unlimited Subitems in the main table. The feature can only be used in boards created under the Unlimited Subitems tab.
Need help getting your monday.com off the ground? Talk to us
We're delighted to bring you Unlimited Subitems, our first fully integrated solution for monday.com. We're excited to see the tool in action, and welcome any feedback or stories of how you've found the experience using Unlimited Subitems for monday.com so far, so please do get in touch using the form below and talk to us today!

As official monday.com partners, our in-house experts are here to help you get the most out of your monday.com experience. From everything to accelerated launch within your organisation to customised workflows and portfolio management - your friends at Adaptavist are here to help! So get in touch and talk to us about how you can start supercharging your monday.com workflows today!

For all the latest monday.com tools, news and resources, head over to our hub page on the Adaptavist website.

Finally, as our friends and monday.com like to say, 'Done'. 
Contact us