Get ready to visualise your Jira backlog in a nested tree view! With the updated Hierarchy for Jira app, you'll enjoy lag-free performance and accurate progress reporting for all your agile project management needs.
Your custom Jira hierarchy just got better. Our already-powerful Hierarchy for Jira app has had an upgrade! Users can benefit from a customisable hierarchy for improved Jira project management, more accurate reporting, and enterprise-grade performance and security—all with the support of Forge, an Atlassian-hosted cloud platform. 
Here's what you need to know to maximise your Jira hierarchy experience:
How can Hierarchy for Jira make my (work)life easier?
Whether you're a Jira admin, project manager, or simply a user who wants to get more out of Jira, Hierarchy for Jira can help. Its functionality deliveries myriad benefits, including the following:
Structure Jira to work the way you want
Are you feeling limited by Jira's native hierarchy? Build custom hierarchies quickly and easily with Hierarchy for Jira. You'll be able to view all your issues in a nested tree view, add new levels above epics, make stories parents of each other, and create hierarchical links between issues from different Jira projects. 
The embedded JQL search composer makes it easy to replicate your hierarchies. Construct your Jira issue tree with advanced issue filtering, then save the query as a new Jira filter to use again in the future.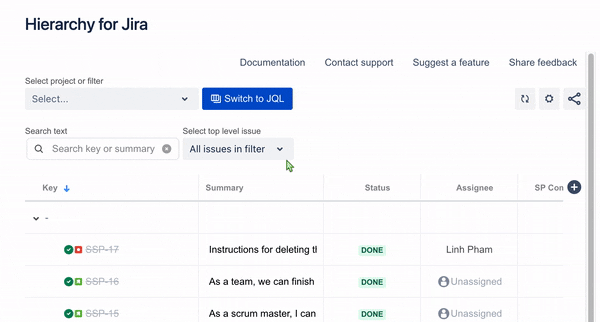 Give everyone visibility of a project's process in real-time
Don't rely on Jira's native reporting functionality to give you the complete picture of how your work is tracking. Hierarchy for Jira automatically rolls up story points and time estimates to give you a more precise overview of progress.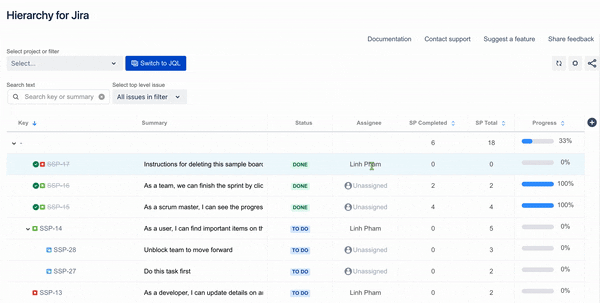 View reports and time estimates directly in the issue tree view, helping you catch delays in any project sections. Once ready, you can export the issue tree to CSV for easy sharing across your business. 
You can also edit issue details directly from Hierarchy for Jira. This makes it easier to share work updates quickly and keep project information up-to-date.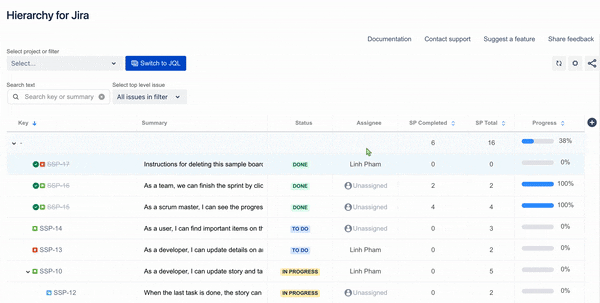 Please note: if your version of Hierarchy for Jira hasn't been updated yet, contact us here, and we can get you set up.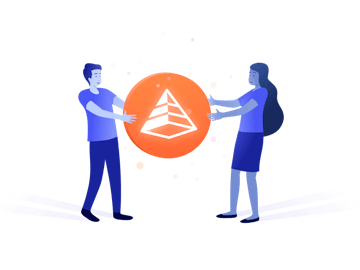 Haven't tried Hierarchy for Jira?
You're minutes away from improved project management and Jira visualisation! You can try it now for free.
Try now
What does moving to Forge mean for users?
Hierarchy for Jira users can now experience Enterprise-grade performance and security assurance at the same level as Atlassian Cloud products. That's because Hierarchy for Jira is built on Forge, an Atlassian-hosted cloud platform with high levels of security and performance. No matter how big your business, Hierarchy for Jira will be fast, stable and ready to grow with you. 
Users will also enjoy the app's refined user interface, designed to elevate the existing Jira experience and accommodate different project visualisation needs.
Read the latest release notes