If you're responsible for your team's Jira and Confluence engagement, you're probably too swamped to even be reading this blog post! This is especially true if your users are still getting up to speed, or if they are reluctant to learn.
While Atlassian tools are a godsend for software development teams, the average user in sales or Marketing may not be as enthusiastic. Learning how to use Jira properly can seem hard, but it doesn't have to be!
How difficult is it to learn Jira?
Jira's more developer-oriented UI can make it a tad difficult for some users to navigate. For non-technical users especially, it can create a whirlwind of mishaps, confusion, and frustration. Not to mention the Jira admin in charge, who may be bombarded by user questions every single day.
However, there are ways to make Jira easier and more efficient. Here are three time-saving tips from our experience of using Jira and Confluence across Adaptavist:
1. Get a comprehensive knowledge base
Thinking that a one-off Jira tutorial or video will ensure a smooth transition is what gets organisations in this situation in the first place. Despite best intentions, many users will skip through a mandatory training video, retake the exams until they pass, and then forget all about the learning. People tend to focus on information they can immediately use in practice, as it helps to understand new concepts more deeply than just the theory.
This is the reason people get stuck, are not productive and end up bombarding their Jira admin with basic questions. What you need is a way to ensure continuous, or just-in-time, learning. So, most likely you need both: an Atlassian training course and a Jira knowledge base.
Make sure your organisation has an up-to-date knowledge base where users can find answers to common blockers and get quick reminders on how to perform routine tasks. This will reduce your question load significantly.
You can use Confluence for your knowledge base - just ensure that there is someone responsible for maintaining content and updating it as processes evolve.
At Adaptavist we are fortunate to have a team of education specialists and designers who not only create comprehensive Jira training content, but also know the importance of explaining concepts clearly through visually engaging design, demos, and animated illustrations.
2. If you're using Jira online courses, make sure to utilise learning paths
Many learning management systems offer learning paths. Use them! Learning paths allow you to tailor learning experiences to the people who need them. No one wants to spend hours learning generic Jira functionality if they are not going to use it.
The key to success here is to make the learning path as relevant to the learner's day-to-day role as possible, making learning not only effective but also more enjoyable. For example, your support teams may already know the essentials of navigating Jira and its core functions like issue tracking, but do require training on how to work with Jira service desks.
On the other hand, your scrum masters may need in-depth knowledge on how to use JQL to set up effective issue filters and how to interpret team scrum reports. By setting up a learning path specifically designed for specific job roles, you can ensure users have exactly the information they need without having to work through multiple courses before finding modules relevant to their job roles.
3. Personalise, personalise, personalise
Generic courses are great for beginners who need to get the hang of Jira, Confluence and other apps that they will be using in their daily jobs. However, every organisation's configuration and internal processes are unique, so you'll want to include courses that address that too. By creating relevant training content that is specific to your organisation, users will be more likely to engage with and remember it.
There are a variety of accessible screen recording and video editing apps available, and a wealth of YouTube videos to help you develop your own content. Sound daunting? Just remember that you don't have to become a professional animator to make some seriously effective training content. The great thing about Jira tutorials is that even a quick screen recording of an experienced user can be an incredibly effective learning tool.
Show your users exactly how to request a new monitor from IT or brief the design team for a campaign banner. If you can do it, you can record it and share it with your teams! Add this custom content to a core of professionally made generic training and you'll not only save time but also make your organisation much more streamlined and efficient.
Tip: Check out our blog on Jira Admin best practices to gain more insider insights!
Revolutionise your Jira training with Learn for Jira
If you put our top three tips in place, your Jira user onboarding process will become faster and smoother. To really accelerate Jira user training and ensure learning remains up-to-date over time, Learn for Jira is the tool you need. Offering bite-sized video courses within Jira, it's a tool that teams of all sizes can use to upskill and maintain knowledge.
Take a look at one of Learn for Jira's powerful features: search for answers and get them immediately.
Seriously, that's convenient.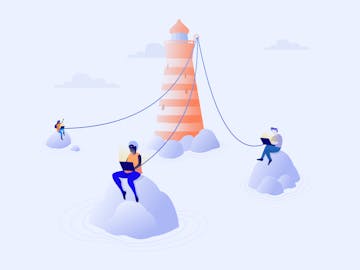 Working remotely?
Learn more about how remote Jira training can save your team time and money.
Read blog