Roll out exceptional Jira training, no matter where your team is based
The scope of organisational training and development has changed dramatically over the past decade, and even more so in the past year. Employees have increasingly found themselves working from home — 35.9% of the employed population did some work at home in 2020, according to the Office for National Statistics — and the future for flexible and remote working looks bright. 
So how does training fit into this? Specifically, how can you onboard new Jira users and ensure they have the right level of understanding to perform their roles, all without having any on-site interaction? In this article, we show you how to deliver exceptional Jira training to remote workers.

What are the challenges of remote Jira training?

Online training's popularity is accelerating rapidly. While the CIPD's Learning and Skills at Work 2020 report shows on-the-job training is the most popular training method, online learning and eLearning are close behind, used by 57% of surveyed organisations. This is a significant increase from the 29% reported in the 2015 survey.
Yet despite the rise in eLearning and the increase in people working from home, some organisations remain reluctant to roll out training remotely. Time differences, connectivity issues and scheduling concerns make real-time, live training with instructors difficult. Then there are the distractions of a home work environment and the virtual barrier between teacher and student to think about. But all of these perceived challenges can be overcome with the right remote training programme, platform and provider — and you might even experience more benefits than you expect. 

How remote Jira training can benefit your users — and the wider business

Remote training and learning can have an enormous impact, both on individual employees and the wider organisation. Benefits of remote Jira training include:

Learn what you need, when you need it

Remote training lets users control their learning experience. By accessing Jira training online, users can learn in their own time and in an environment that best suits them. Jira training videos mean that users can re-watch sections to ensure they capture all the right information, or pause to take notes and absorb the content. 
Adaptavist's Learn for Jira app provides all this flexibility and more. Jira admins and training organisers can assign specific courses and learning paths to users, ensuring they receive the training that's most suitable for their roles and responsibilities. That means there's no lost time sitting through irrelevant training.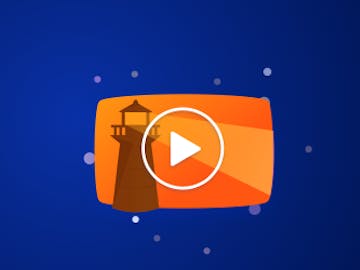 Our webinar shows you how
Discover how to scale your organisation's Jira training using Learn for Jira
Watch here
Save time and money - what's not to like?
E-learning is typically more cost-effective to deliver than classroom based, in-person training, because it doesn't require people to travel to a particular location. With online Jira training, users don't require any additional equipment or special training material — and with Learn for Jira, they can have access to the latest course content and app updates, at no extra cost. When new hires start they can be onboarded right away, rather than waiting until there are enough participants for a live class. That means your team can get up to speed quicker and be more productive.
Learn Jira the easy way - in the app
A good training programme should go beyond simply helping users to learn Jira. It should allow participants to dip in and out, to search for answers and troubleshoot on-the-job scenarios. When your training takes place within a real environment — such as in Learn for Jira, where everything happens inside the Jira app itself — users benefit from the hands-on experience and are bettered positioned to apply and retain knowledge.
Looking for a beginner's guide on how to learn Jira?
Our complete Jira user guide for beginners helps you do everything from signing in to creating a dashboard.
Read more
Learn for Jira can help you to deliver superior Jira training
According to CIPD research, the biggest barriers to delivering training and learning initiatives are:
a lack of learning time
limited budgets
the need for more management time or support
Learn for Jira addresses all of these issues, making it an ideal solution for both remote and in-office teams. 
With always up-to-date training developed by experienced Atlassian experts, Learn for Jira provides an in-app experience that allows users to learn only the most relevant information, in their own time. Jira and training administrators get full visibility of their teams' progress, and learners can re-visit course content whenever they need. Learn for Jira also allows you to add your own course content, meaning you can create truly tailored training experiences specific to your organisation. 
Whether you're all in the office or working remotely, Learn for Jira is the flexible, customisable Jira training solution your team needs. Why not try it now?
Try Learn for Jira - for FREE
Find out more about Learn for Jira