Whether you're a Confluence power user or you're setting up your first Confluence page, there's always something new to learn. Yet research suggests that the modern worker has just 1% of their workweek free to devote to training and development. There isn't always time to absorb yourself in the latest Confluence features, developments and pro tips - so we're giving you the highlights version. 
From deleting a page in Confluence to creating custom styles for content, check out four of the most powerful ways to enhance your pages and spaces:
How to delete a page in Confluence
One of the most common questions users ask is how to delete a page in Confluence. While straightforward in theory, there are several different ways to approach this task.
Deleting one page in Confluence
If you're using Confluence out-of-the-box, you may need permission to delete a page. This is because space permissions and page restrictions can prevent users from removing content.
If you have permission, it's easy to delete a Confluence page. Simply:
1. Click the icon with the three dots at the top right of the page
2. Click 'Delete'.

If you don't see a 'Delete' option, contact your space administrator to find out if you can have permission. Here's an example using Confluence cloud:

Step one: Click the three dots icon at the top right of the Confluence page to find the 'delete' option in the drop-down.

Step two: Select the 'delete' option from the drop-down menu to move the page to your space's trash.
Note that using this function won't permanently delete the page. Instead, it will move to the space's trash, where it can be restored or permanently deleted by a space admin. It also won't delete child pages of the removed page - these will move up to the nearest parent page instead. 
For more instructions on deleting page hierarchies and unpublished pages, see Atlassian's Confluence support.
Deleting multiple Confluence pages, comments and attachments
If you want to save time and delete pages, comments and attachments in bulk, ScriptRunner for Confluence can help. We recommend restricting access to pages while you're moving content around to ensure that no page edits or moves get missed in the shuffle. You can use scripts like Bulk Delete Attachments, Bulk Delete Comments and Delete Page Tree to perform more thorough clean-ups.
Find out more about ScriptRunner for Confluence and how it can save you time by automating page management, space management and user management here. There's also a 30-day free trial if you feel inspired to get stuck in.
How to improve page navigation and structure
One of the biggest mistakes first-time Confluence users make is dumping loads of information into one Confluence page, without considering structure and navigation. Long blocks of text not only look bad, but can be overwhelming to the reader and lead to poor user experience.
Improve your page's structure quickly and easily with a few clever formatting tips. Confluence's different heading and font styles can be utilised, as can bullet points, numbered lists and links to other pages.
For more powerful and bespoke customisation, consider using apps like Content Formatting Macros to enhance your Confluence.
When you've got big chunks of text you can't remove but want to make more accessible, use the Tabs macro. 
Ideal for long lists and information that can be distinctly categorised, tabs make your Confluence page look cleaner and become easier for users to follow and navigate. They help to tidy up long blocks of text and reduce the need to create multiple child pages of relevant - but categorised - information. Instead, keep all your information on the same page. Simply break your content into relevant sections and tidy them away in tabs:
Get started with the Tabs macro
How to enhance user experience
A simple way to improve the user experience in Confluence is by using the Progress Bar macro from Content Formatting Macros for Confluence. Progress bars provide visualisation for documented processes in Confluence, making them especially useful for company intranets and wikis. They can help to demonstrate where users are in a journey, whether that's in an HR onboarding process or an annual events plan.

Show users how far through a project or period you are with the Progress Bar macro.
How to make Confluence pages look better 
Confluence pages can be stylised and personalised in various ways, from adding background colours and headers to incorporating emojis and gifs. One of the easiest ways to add design flair (and improve the user journey) is by adding buttons to direct users to internal and external pages. 
The Buttons macro from Content Formatting Macros for Confluence Cloud lets you create a single stylised button to add to pages, hyperlinking to other pages or websites. Meanwhile, the Buttons Group macro creates a group of stylised hyperlink buttons in a toolbar-like display.
For more tips on building better Confluence pages, read our blog here.
Get started with the Buttons macro
Extra for experts: How to make heavy customisation changes to Confluence Server and Data Center
Two Content Formatting Macros are particularly useful for making more advanced levels of customisation: Div and CSS Style Sheet. Note that these are both available on Server and Data Center. 
These allow you to add CSS to your pages to highlight sections of text, control the look and feel of tables and buttons, and alter the way text looks. You can completely overhaul and personalise your Confluence space, which is ideal if you're using it as a company intranet or team homepage. Note that these macros are best left to users who are confident with HTML!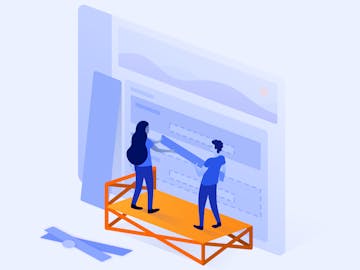 Build your very first wiki with Confluence!
Are you ready to create a Confluence wiki? Our blog talks you through it - and shows you which add-ons you can use to make it look even better.
Read blog
Try Content Formatting Macros for Confluence and start improving your pages
Just as you should always be learning and improving your skills in the workplace, you should strive to continuously enhance and improve your Confluence. Get started right now with a free trial of Content Formatting Macros for Confluence. With a suite of macros that includes Tabs, Numbered Heading, LaTeX, Tooltip, Background, Cards, Button, Footnotes and more, it's an app that will completely change how your Confluence content looks and how users interact with it.
Try it now!
Start your free trial