Every Atlassian consultant wants to deliver the best possible results and experience for their clients.
But with every engagement comes the same challenge: 
"How can we meet our client's unique integration needs without adding more complexity, costs, and burden into the mix?"
The answer? 
With great difficulty. 
Here's why.
When things get complex—no easy solution exists
There's no shortage of low code point-and-click integration tools on the Atlassian marketplace. And while these tools tick the box for simple, no-frills integrations, when it comes to more complex needs, such as multi-app syncing, migrations on live systems, or consolidations of multiple instances—you are out of luck!
The more integrations, the messier
On top of this, most integration apps in the marketplace are designed to address very specific use cases. As a result, you'll need to combine several solutions, each with its own interfaces, licences, etc., to deliver a complete integration solution to your clients. And, of course, the more integrations you have, the higher the licensing costs, the greater the complexity, and the more headaches you and your clients will face.
Learn, switch, re-learn, repeat
The situation becomes even more daunting when you have to manage and keep track of multiple integration tools for multiple clients. With no central place to view and manage all the moving parts, you will find yourself switching back and forth between different instances all day long.  
Working with a portfolio of integration apps, each one designed for a specific integration challenge also means learning and relearning A LOT. Every time you log on, you have to refamiliarise yourself with that app's unique rules engine, workflow builder, and bespoke UI. It can feel like starting over every time, like being stuck in an endless groundhog day loop.
The result? Errors, confusion, frustration—need we say more?!
Luckily, there's now a better way.
Meet Stitch It.
A new all-in-one, code-first Atlassian integration solution brought to you by the teams behind ScriptRunner.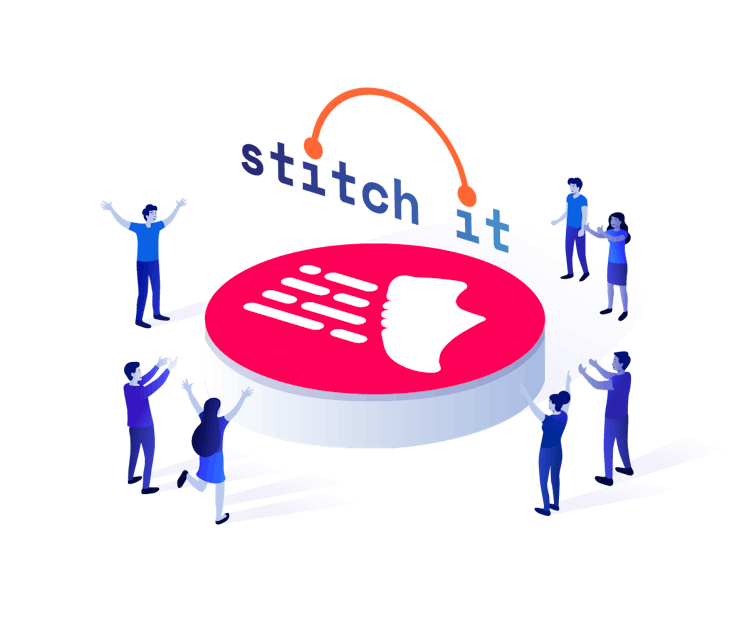 A happy new home for all your Atlassian integrations
With Stitch It, you can consolidate and organise all of your integrations (yes, even the really complex ones!) in one neat place. As all the infrastructure is handled for you, you can focus on developing innovative solutions for your clients without having to worry about hosting, security, or scalability.
As well as all the above, Stitch It offers so many other great features, including:
"Stitch It does the heavy lifting when it comes to building integrations so you can focus on building your business logic—where your expertise is most valuable. It makes the processes and tools engineers have used for years accessible to all."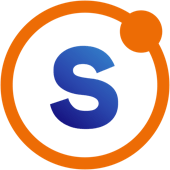 Erko Knoll, Lead Engineer
Stitch It
Sounds good, right?
Okay, but what exactly do you get?
Let's take a closer look.
One powerful tool for everything: from simple to complex integrations
With a code-based tool like Stitch It, the possibilities are truly endless. Solve the most complex integration challenges without the pain, time, cost and risk of developing bespoke solutions. You can literally connect to anything with an open API because even if we haven't got a managed connector for it, you can build your own using our generic HTTP connector. 
Cut costs by consolidating or replacing your tech stack
Overwhelmed by too many tools? You're not alone. 40% of respondents to our Digital Etiquette survey last year feel their organisation has too many tools, with 38% believing tool fatigue is hampering their productivity. 
With Stitch It, you have the chance to consolidate your tooling landscape. Reducing licensing costs and optimising everything you use in one place. Acting as a friendly broker at the heart of all your apps and with an infrastructure managed by Amazon Web Services (AWS), Stitch It is capable of handling virtually anything you throw at it (nicely, of course!).
Instead of learning and relearning many different tools, with Stitch It, you'll only have to master one. Allowing you to focus on what you enjoy doing most—coding innovative solutions for your clients.
Award-winning expertise and support you can count on
There are a lot of integration apps in the Atlassian marketplace, all promising great things, which makes choosing the right one a minefield. Stitch It is brought to you by the same team of engineers and experts behind the award-winning ScriptRunner brand, so you can be confident you are in good hands with robust support you can rely on. 
"We used Stitch It to migrate Tempo worklogs from one cloud instance to another. It saved us from going down the CSV or individual API call routes, which would be a manual nightmare. We found it really easy to use, but if we needed support, Stitch It's lead engineer, Erko Knoll, was always available to help. Our client couldn't be happier with the result— we can't wait to try out more use cases. Excellent work in every respect."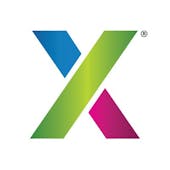 Nathan Ellis, Principal Atlassian Consultant
Contegix
But wait, there's more…
Coming soon: we will be releasing a new "organisations" feature in the next few months that will allow consultants and administrators of large enterprises to manage multiple distinct "instances" of Stitch It—each with its own pricing plans, but all with consolidated billing. From one account, you will be able to view and manage all of your clients' Stitch It accounts.
Ok, so what's the catch...sorry, the cost?
For now, Stitch It is completely free to use. 
Yes, you heard that right! 
As we've just launched Stitch It in beta, our pricing plans won't come into play until much later in the year. So why not take advantage and test it out to your heart's content without paying a thing?
If you're an Atlassian Partner, we'll even give you a Platinum plan free forever to run demos, experiment, explore the art of the possible, and even use it for your own business, all completely free of charge.
So, what are you waiting for?
Start using Stitch It today and benefit from all its amazing features for free!
Build complex integrations with ease
Save time and money by taking control of all your tools
Speed up and streamline all your Atlassian integrations
Integrate Atlassian tools with any app with an open API
Collaborate easily on all your client integrations
And much, much more!