Invitation-only seminar: Making work better with Atlassian add-on apps and flexible Managed Services
Thursday 9 November 2023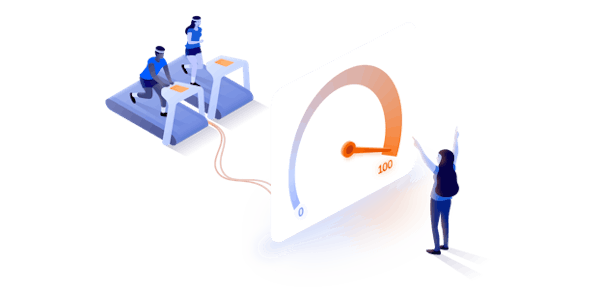 Discover how to maximise the value of your Atlassian investments. Meet our experts!
Simplify and unlock new possibilities with the management of your Atlassian ecosystem
Are your teams bogged down with toolset management? How do you know if your tools are being administered effectively?
Whether you are building business-critical or modern applications, for teams that rely on the Atlassian stack for development, project management, collaboration, and more, the performance and dependability of their tools are non-negotiable. Developing a strategy that's right for your business and the needs of your users is the key to success. 
Join us for our seminar on Thursday 9 November in Kuala Lumpur where we will explore the simple plugins for your teams to use and introduce our flexible Adaptavist Managed Services.
Discover how we can help you optimise your Atlassian technology to maximise the value of your investments.
Gain insights on how to collaborate better and increase productivity across your organisation, no matter the size, industry, or where you are on your transformation journey.
Hear more on how, using Adaptavist Managed Services you can adopt new functionality quickly, scale your platform to infinity, focus on innovation instead of infrastructure, and access support for your Atlassian apps.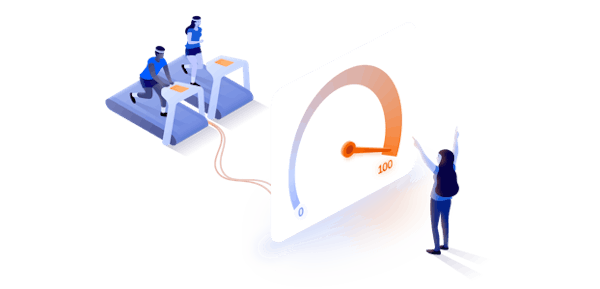 Seminar takeaways
The seminar shares insights to help you get more out of your existing tools and work smarter with add-on apps to propel your business forward, allowing you to adapt quickly to changes. Explore further the world of plugins and Adaptavist Managed Services to bolster your toolset. Discover how we can help you optimise your Atlassian technology to maximise the value of your investments, collaborate better and increase innovation across your organisation. Presentations, use cases, and demonstrations are included.
Our experts will be available for you to ask questions, and there will be interactive discussions with opportunities, whether you use Jira, Confluence, Trello, Slack, or a combination. Leverage our team to help you make the most of your essential collaboration tools, standardise processes, and apply best practice approaches.
Gain insights on Managed Services options that can help keep your teams focused on their core functions, not bogged down with toolset management. Hear how to remove the burden of managing Atlassian tools in-house, increasing flexibility and reducing the risk of failure of your crucial services.

Learn more about how to make daily tool administration painless, increase your team's agility, and better serve your users with superior tool performance.

Get introduced to Atlassian Marketplace's top apps from Adaptavist, like ScriptRunner, Content Formatting Macros, Microscope, and more.

Understand challenges organisations face, and come away with Managed Services ideas on what's right for your business with the right amount of control over your software and data.

Leverage a team of experts to help you make the most of your essential collaboration tools, standardise processes, and apply best practice approaches that avoid issues and bottlenecks.

Ways of working smarter with our enterprise-grade apps to extend, integrate and automate your Atlassian tools, Slack, other platforms and data sources.
Event details
Everything you need to know about this in-person seminar
Date - Thursday 9 November 2023
Time -
Registration: 10:00 MYT
Event end: 14:30 MYT

10:00 Arrival and registration with tea, coffee, and pastries
10:30 Seminar commences:
10:35am A Quick Outlook of Atlassian Challenges and Way Forward 2024 (including Q&A)
-Cliff Liow, Strategic Solutions Manager
11:00am Enhancing your tech stack with Enterprise grade apps (including Q&A)
- Sean Chua, Customer Success Manager
11:45 Break
12: 00 Seminar recommences:
12:00pm Unravelling the mystery of Managed Services (including Q&A)
- Hafiz Mohamad, Head of Managed Services APAC
12:30pm Group Q & A
13:00 Buffet Lunch
14: 30 Seminar closes

Venue - Element Hotel Kuala Lumpur
Address -
Ilham Tower,
8 Jalan Binjai
Kuala Lumpur,
50450 Malaysia

Map - For the location, view here



Please share any dietary requirements for the event in the registration form below.


Cliff Liow
Strategic Solutions Manager, APAC
Over the past decade, Cliff has been heavily involved in providing intensive corporate IT transformation advice and solutions for ERP and cloud-related projects. He has successfully managed more than 50 transformation projects for regional and enterprise conglomerate accounts, utilising various platforms such as Oracle, SAP, ELMO, Microsoft, and Atlassian, among others. In 2009, Cliff served as the Country Manager of Lithan Hall, the authorised SAP training academy, and in 2017, he held the position of Senior Consulting Sales Manager at Oracle Malaysia. He earned the Best Solution Award from customers such as Axiata Celcom, UEM Berhad and Khazanah Nasional Berhad


Sean Chua
Customer Success Manager, APAC
Sean has a decade of experience working with top software companies to the likes of Microsoft, Adobe, Autodesk, PTC, and more in customer facing and stakeholder management roles where he managed nationwide projects engaging SMB, enterprise and government related organisations across southeast asia. He later focused into consultation and advisory to scale-up Startups, and maximising investments and benefits for Nonprofits as a Microsoft Customer Success Manager in APAC.


Hafiz Mohamad
Head of Managed Services, APAC
Norhafiz Mohamad is the Head of Managed Services, APAC at Adaptavist. His career began as a Linux System Administrator during the dot-com boom, a period that laid the groundwork for his future in tech. He further enriched his professional journey by exploring photography before joining Hewlett Packard, where he gained extensive experience in managed services.
In 2019, Norhafiz brought his diverse experiences to Adaptavist, initially as a Senior System Administrator, swiftly progressing to his current leadership role. His team in the APAC region plays a crucial role in maintaining 24x7 operations for a wide range of clients across Europe and North America. His journey from a system administrator to a head of services role attests to his adaptability, technical prowess, and leadership within the dynamic tech industry.
Register now
Places are limited, so to secure your place at this invite-only in-person event. Please complete the form below.

Note: Please register for yourself only